History & Heritage
American Indian Tribal Lands
Discover the rich history and culture of the native communities in Arizona.
Long before Arizona became a state, people were drawn to the area's beautiful weather and stunning vistas. Tracing back at least 12,000 years ago, the first American Indians found this rugged region and made it their home. These early inhabitants settled into villages throughout the diverse regions of Arizona, giving formation to tribes such as the Ancestral Puebloans, Hohokam, Mogollon, and Patayan people. Today, native art, food and culture continue to be a major influence throughout the state. Here's what to know if you're planning a visit to Arizona's tribal lands.
How Many American Indian Tribes Are In Arizona?
Currently, 22 sovereign American Indian communities—each with their own unique history and customs—dwell within Arizona's borders. You can see the influence these tribes have had on our local history while visiting the ancient American Indian ruins around the state or at a history museum to hear stories from the first people to call Arizona home.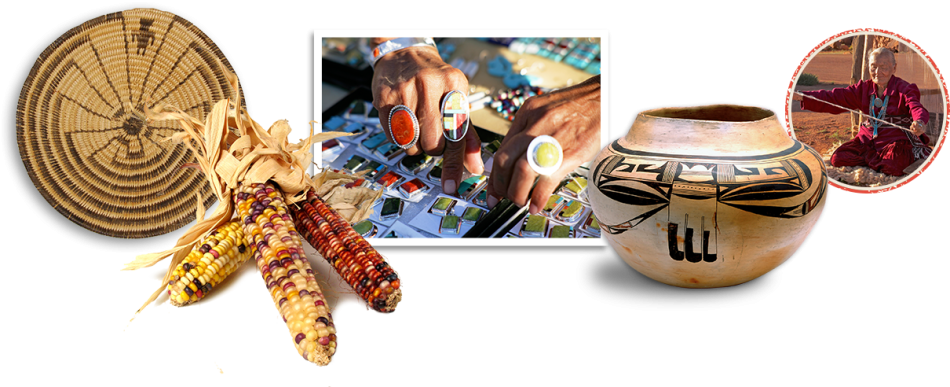 Can You Visit American Indian Reservations in Arizona?
While most Arizona reservations and tribal communities welcome visitors to experience their culture, tourism opportunities vary among the tribes. Some, like the Navajo Nation and the White Mountain Apache Tribe, support a wide range of tourism experiences. Others limit tourism to inviting visitors to patronize their casinos.

Before you go, remember the following:
Each reservation operates under its own government and its own rules for visitors.
Sacred areas and graveyards are restricted areas and are not open to the public.
Alcohol is not tolerated except in designated areas such as casinos.
Protecting the integrity of Arizona's tribal lands and iconic natural beauty is more important than ever. Follow these seven principles to leave no trace as you explore.
Information on purchasing authentic arts and crafts is available from the Indian Arts and Craft Board and the Indian Arts and Crafts Association. For specific information, contact the individual tribe(s) prior to your visit.
Download a map of Arizona's American Indian Lands.
For more helpful hints about visiting tribal lands, visit
Tribal Tips