Arizona is
Open for Meetings
Arizona is truly one of the most spectacular travel destinations in the world and we can't wait to share it with you. The state's iconic natural beauty—such as the red rocks of Sedona, the untamed beauty of the Sonoran Desert and the majestic buttes of Monument Valley—inspire travelers from all walks of life. So plan with us and we look forward to welcoming your group of any size to our state for a safe and socially distanced event.
COVID-19 Guidance for ALL Visitors

Whether here for business or leisure travel, travelers are encouraged to review the latest COVID-19 guidance for visitors.
Spread Out & Still Come Together.
Health & Safety During COVID
Planning your upcoming meeting may look a little different but Arizona's premier hospitality professionals are ready to accommodate those challenges and make your event safe and successful.

The Phoenix Convention Center, Tucson International Airport and several properties have earned their GBAC STAR Accreditation – considered the gold standard for safe venues – certifying that they have trained staff and are maintaining sanitation best practices. More Arizona locations to be added soon.
The Arizona Lodging & Tourism Association partnered with the American Hotel & Lodging Association to establish a unified standard for safety and cleanliness during 2020. The AZSAFE+CLEAN Hotel Guidance was developed to build upon various sanitation best practices and recommendations from national hospitality and public health experts and various hotel brands have been certified with more to be added every week. View the full list of hotel properties that have joined this initiative and are committed to health & safety.
Wide Open Spaces & Unique Venues

Arizona's year-round exceptional weather make hosting outdoors our specialty. From amazing resort patios and outdoor venues to unique attractions and world-class museums, we are ready to inspire you with new ideas for social distanced meetings and showcase our desert horizons prime for outdoor hosting and unique venues. Keep an open mind and let us help you reenvision the future of corporate business, conventions, and in-person meetings.

Arizona's Unique Venues to Consider:

World-Class Museums
Phoenix Outdoor Spaces
Glendale's State Farm Stadium
Spring Training Facilities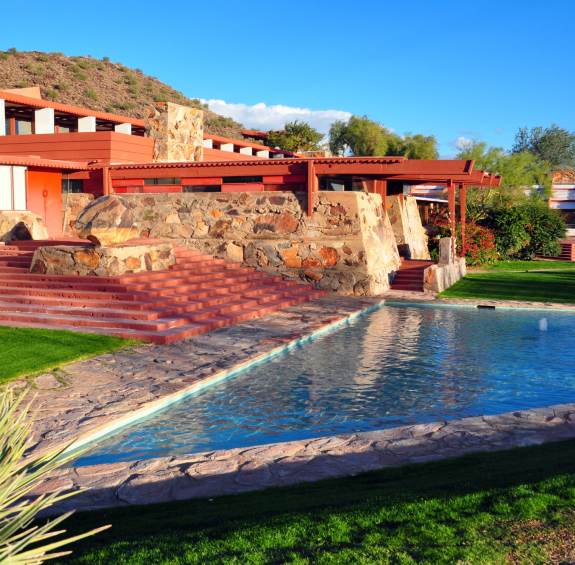 Additional Resources
New Study:
Researchers with the Aviation Public Health Initiative, a project of the Harvard T.H. Chan School of Public Health, released phase one of their "Gate-to-Gate" report, looking at strategies and practices to reduce health risks while flying during the pandemic.