Gila River Indian Community
Immerse yourself in the Gila River Indian Community, discover breathtaking artwork, and enjoy a day under the sun.

Nestled under a blue desert sky, the Gila River Indian Community has lived in the Sonoran desert for centuries. This region of land has been home to two distinct tribes—the Akimel O'odham (Pima) and Pee-Posh (Maricopa).
History & Nature
The Akimel O'odham (Pima) and Pee-Posh (Maricopa) tribes have a rich history in artwork including pottery, baskets and jewelry, and draw from the area's natural elements to inspire their work.
Things to Do
The Gila River Indian Community is located approximately 34 miles south of the Sky Harbor International Airport within the greater Phoenix area.
Learn about the tribe's culture at the HuHugam Heritage Center, one of the nation's finest tribal facilities. This museum houses artifacts that tell the stories of the history and language of the Gila River Indian Community and provides a space for research by members. The exhibitions, classes, programs, and collections educate the public about the cultural heritage of the tribes.
While on the tribal lands, there are a number of different Gila River Hotels & Casino locations to visit, including Wild Horse Pass, Vee Quiva, and Lone Butte.
Outdoor activities are also a popular choice for visitors, like the Koli Equestrian Center that offers miles of breathtaking scenery and Toka Sticks Golf Club that has the nine original holes built over 40 years ago by Air Force personnel.
Where to Stay
Stay at one of the nearby resorts, or lodging options are also available in Phoenix.
Annual Events
Mul-Chu-Tha Fair & Rodeo
Location: Rodeo Grounds, Sacaton
Date: February

St. John's Festival
Location: Laveen
Date: March

Anniversary Celebration
Location: Arts & Crafts Center, Bapchule
Date: March

For More Information
Tribal Government
525 W. Gu U Ki Road
Sacaton, AZ 85147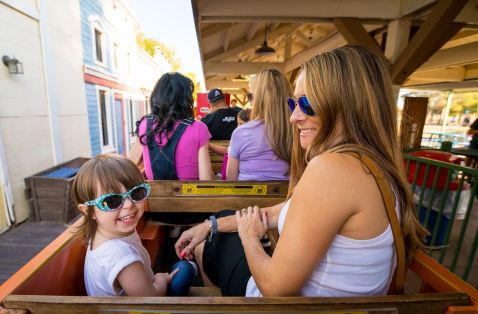 Cities
Visit this hot spot for family activities, excellent shopping and dining, and charming downtown strolls.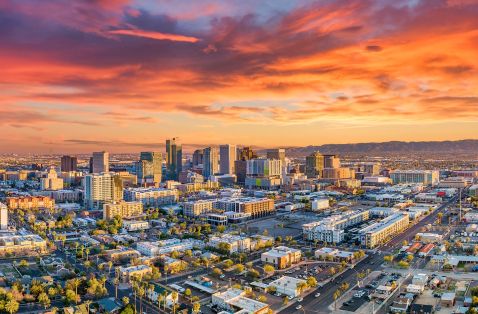 Cities
Phoenix is the capital city of Arizona and is located in the central region of the state. People may know it for its year-round sun, desert...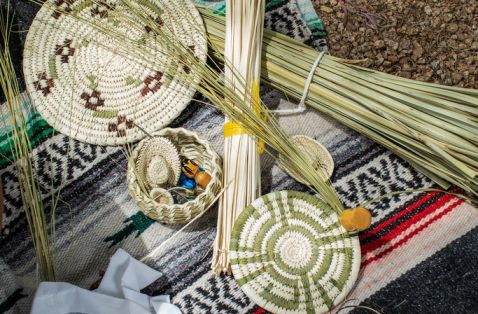 Experience the Ak-Chin Indian Community's native culture in this large farming community 50 miles south of Phoenix, Arizona.