Self-Care Seeker
Master the Art of Unwinding
Some visitors prefer to vacation under bright blue skies and astonishing starry nights, far removed from the bustle of city life. These perfect conditions are often the setting for Arizona's hassle-free getaways. Relax in the outdoors, lounge poolside at legendary resorts and spend quality time on picturesque golf courses. Healing spa treatments, mindful menus and rejuvenating wellness activities also make Arizona vacations a pursuit of perfection.
More Space. Less Stress
Itineraries & Road Trips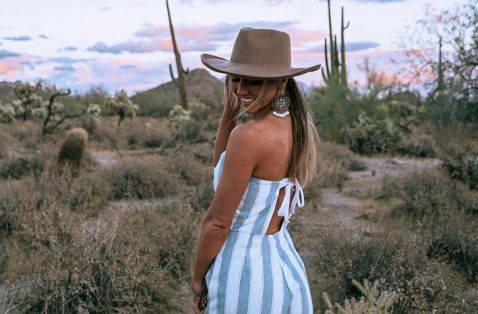 Itinerary
Join FitWell Escapes on a women's journey along Arizona's West Coast, where natural beauty and wellness pursuits inspire visitors to soak it all in.
Road Trips
From world-class courses to desert gems, Arizona offers golf enthusiasts an unparalleled blend of natural beauty and challenging play.
Road Trips & Tours
Many road trips in Arizona lead to places that take your breath away. Visit these destinations where quiet reflection is the preferred activity.
Relax & Recharge
Five-star resorts serve up the quintessential Arizona spa experience with desert-inspired treatments designed to promote wellness. (Photo: Aji Spa at Wild Horse Pass)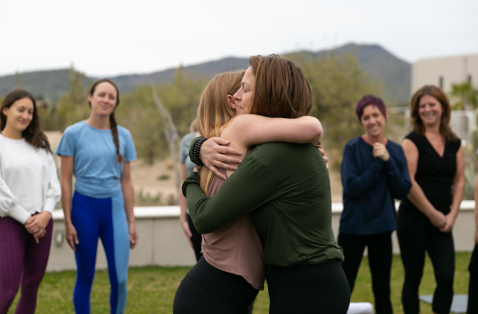 "Me Time" with Friends
Discover Arizona destinations where spa treatments and healthful activities turn reconnecting with friends into an annual tradition. (Photo: CIVANA Wellness Resort & Spa)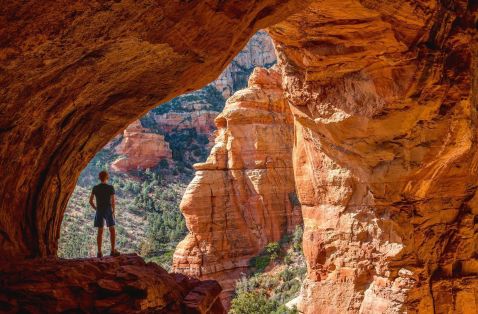 Tours & Sightseeing
Check off bucket list adventures, visit a vortex and enjoy some quality chill time in one of the most beautiful places on earth.
Find Your Center
Perfectly pampered
Arizona's resorts and spas take wellness to the next level. Located in scenic areas that inspire, these pristine retreats offer the perfect settings for self-reflection and natural healing. Visitors fill their days basking in the warm sun, trying something new and replacing nightlife with an evening around a fire pit under the stars.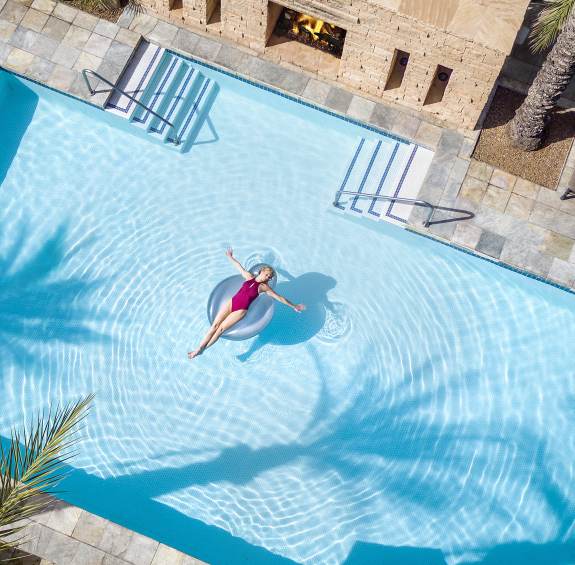 Eat & Drink
Local Flavors
Dine with us in Arizona, where the food might be fancy, but the company is always down-to-earth.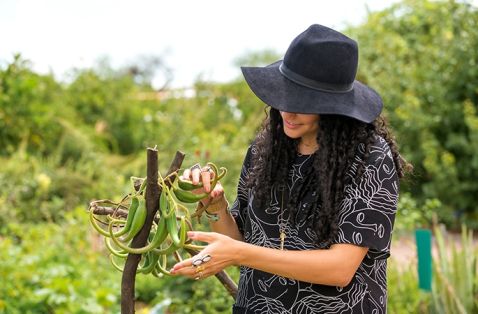 As the farm-to-table movement thrives, these local farms and gardens invite visitors to reconnect with Arizona's heritage crops.
Visit American Indian restaurants across the state to savor traditional dishes and modern takes using heritage Arizona ingredients.
Simple Pleasures
Featured Stories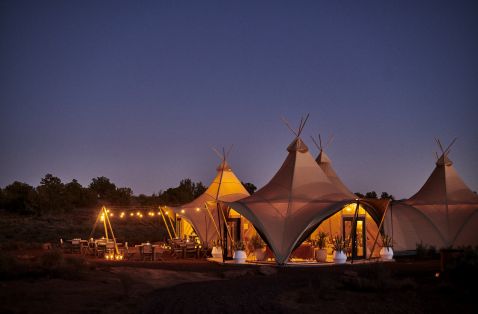 Arizona Unplugged
Ditch the phone on your next vacation. Recharging in Arizona is more about resting your senses and rejuvenating your spirit.
Leisure & Relaxation
From swimming holes and hot-air balloons, vantage points throughout Arizona encourage visitors to take it easy how they prefer.
Outdoor Adventure
You don't have to travel far to be fully immersed in astonishing landscapes. These scenic drives have many surprises along the way. (Photo: Vija Tate)
Chill-Worthy Accommodations
Leisure & Relaxation
Summertime in Arizona means big pools with even bigger water features. Make a splash at these stylish and family-favorite resorts.
Places to Stay
Curated adventures offered at Arizona's legendary resorts transform vacation days into unforgettable experiences. Find your peace in nature,...
PLAN YOUR TRIP
Looking for a quick way to plan your trip to Arizona? You've come to the right spot. From travel tips to weather forecasts and articles about Arizona's destinations, you'll find just what you need to build your perfect itinerary.