A Place at the Table
Savor Arizona's Food Scene
Dine with us in Arizona, where the food might be fancy, but the company is always down-to-earth.
Where else could a humble hot dog stand become a chain of restaurants that wins a James Beard Award for its Sonoran hot dog?

Much like El Guero Canelo and its legendary dog, dining experiences throughout the state put customer comfort and palate first. Whether that takes the form of a farm-to-table tasting menu on a perfect patio, a wine country excursion through rolling hills, or a Route 66 diner crawl, Arizona's cuisine scene invites guests to learn the story behind the food. Pull up a chair!
In this episode of "This Is the Place I Was Telling You About," Chef Maria Mazon of BOCA Tacos y Tequila in Tucson takes us along to sample tacos, brews and Ethiopian…
Arizona's food history is 4,000 years old and a tapestry of Native American, Mexican and European food traditions. Diego, Hope, Armando and Nadia share their traditions and how it is expressed in food.
Dale Ott of Whiskey Del Bac shows off all the reasons why Tucson was named a UNESCO City of Gastronomy.
Foodies Without Pretense
Itineraries & Road Trips
Eat & Drink
Meet Crujiente Tacos Executive Chef, Richard Hinojosa. His Arcadia eatery elevates traditional tacos into mind-blowing masterpieces.
Arizona Women in Wine
Meet the women who are helping Northern Arizona's wine country flourish.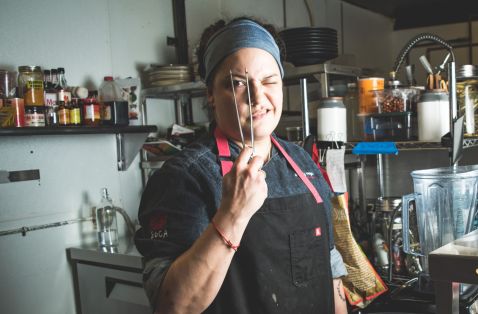 Insider Guides
Top Chef alum Maria Mazon knows what and where to eat in Southern Arizona.
Eat & Drink
Food Worth Traveling For
Arizona serves up food you will never forget. That might be because you didn't expect that cocktail to be so spicy or that simple taco to be so flavorful. Throughout the state, heritage ingredients and age-old preparations create authentic dishes that honor tradition.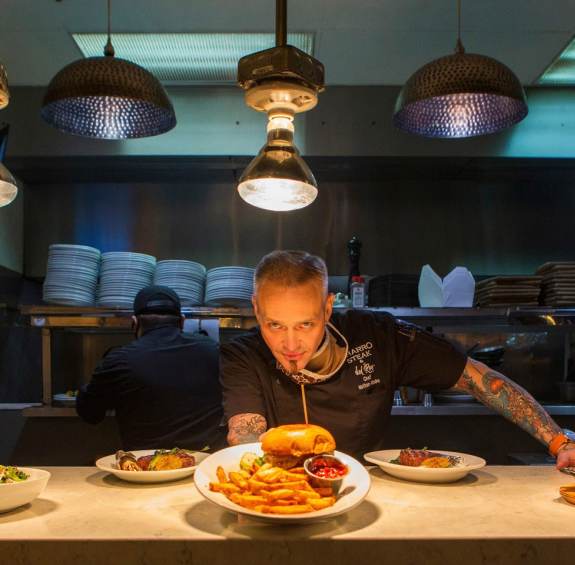 Fierce flavors tied to Arizona's rich past
Only in AZ Accommodations
Places to Stay
Arizona's open roads inspire visitors to get behind the wheel and enjoy the journey. And with a road trip comes the once-ubiquitous, always-charming roadside motel.
Places to Stay
Saddle up for authentic Western experiences at Arizona's dude ranches, including cowboy cookouts you will never forget.
PLAN YOUR TRIP
Looking for a quick way to plan your trip to Arizona? You've come to the right spot. From travel tips to weather forecasts and articles about Arizona's destinations, you'll find just what you need to build your perfect itinerary.