From American Indian ruins, historic military forts, and pristine white missions dotting the landscape to intricate Victorian mansions, ornate courthouses, and entire Wild West districts in the heart of town, there's something to fill every era of human history.
Today's products provide you an opportunity to relax.
Listen to traditional tribal music from Tony Duncan of the San Carlos Apache Tribe and assemble a puzzle of Canyon de Chelly.
Tony Duncan uses the soft and soothing melodies of the Native American flute to celebrate nature, wildlife, love, American Indian life and spirituality. His music incorporates traditional songs from the Southwestern and Northern Plains. Duncan received the Native American Music Award for Artist of the Year in 2013 and is a five-time World Championship Hoop Dancer.
Canyon de Chelly National Monument, Arizona, is recognized as one of the longest continually inhabited landscapes in North America. The canyon walls cradle hundreds of ancient pueblo ruins built between 350 and 1300 A.D. – as well as a contemporary Navajo Indian community that still inhabits the canyon floor, herding sheep during the summer months. Get up close with a hike or plan a guided tour to see even more scenic views.

When you've completed your puzzle, feel free to post to Instagram - we can't wait to see who finishes first! #RediscoverAZ #RediscoverSunshine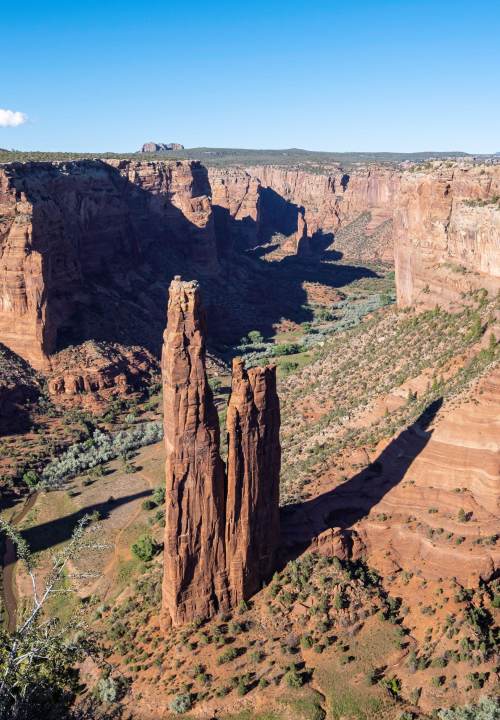 Discover the Immersive Arizona Story
Although Arizona's a bit of a baby to the United States – the state was third-from-last to become an "official" part of the country, which happened on Valentine's Day in 1912 – the region was inhabited long before statehood. As a result, American Indian sites, such as ruins of villages and ancient structures that stand as a testament to ingenuity, and missions that were founded by European, Catholic missionaries in the late-1600s, dot Arizona. More-recent history includes Victorian mansions in Prescott, the state's former capital. And of course, who can forget Arizona's Wild West history, including the famed gunfight at the OK Corral, which is replicated almost daily.
American Indian Tribal Lands
Today, 22 sovereign American Indian communities reside in Arizona, lending their unique spiritual, cultural, and economic richness to the state.
Learn More
Old to Arizona, New to you
Inspiration