Walnut Canyon National Monument
Located in Flagstaff, Walnut Canyon National Monument is a natural gem in central Arizona that offers opportunities to enjoy the outdoors and learn about the past. Among the remarkable geological formations of the canyon, the former homes of ancient inhabitants are easily evident. Along the trails, you can imagine life within Walnut Canyon. On our Rim Trail, you can view a partially rebuilt pueblo and pit house. With over 300 cliff-dwellings you can walk in the steps of those who came before.
History & Nature

Marvel at the mystery of Walnut Canyon. Within the canyon, you'll see cliff dwellings that were abandoned about 800 years ago. People migrated and lived here due to the diverse ecosystem and how much this area offered. Imagine the people, the lifestyle, and what ended it all. Hike to enjoy the great outdoors. Then, visit the observatory to learn about the natural environment and the people who called this canyon home.
Walnut Canyon became a national monument in 1915 after nearby residents and communities advocated for the protection of the historical site. Prior to the area becoming a national monument it was and still is a cultural site that many different communities visit and engage with. There are many important historical, cultural, and environmental factors that the National Park Service work to protect for future generations also to be able to see and enjoy the site. Throughout history, a variety of different tribes called Walnut Canyon home, and many people visit today to get insight into the lives of their ancestors.
Currently, there are thirteen present-day tribes that are connected to this historical site. They all have different ways they relate to the monument and canyon, as well as specific terms they use for their ancestors that lived here.
Things To Do

While you're on a hike on one of the well-carved trails, you'll find photography opportunities at every bend. Either through your photo lens or your binoculars, expect wildlife. Since there's minimal human development and a source of water, animals have created an ecosystem here. You might spot coyotes, mule deer, rabbits, and squirrels. Some of the larger animals that travel through the area or mountain lions, bears, and javelinas. There's also an abundance of birds to work your way through your bird sighting bucket list—at least 121 species.
There are two different trails in the monument. First, the Island Trail takes visitors deep down into the canyon where you can walk into and next to the dwellings. Over the course of the 1-mile round trip trail, visitors will experience 25 cliff dwelling rooms and gaze at others visible across the canyon. Secondly, the Rim Trail, which is a paved trail that stays on top of the canyon with some overlooks with some amazing views into the canyon and the cliff-dwellings below.
If you'd rather take it easy, visit the observatory for a great view of it all, and to delve into the details of the area's rich history.
Accessibility
Walnut Canyon National Monument overall is ADA-accessible and friendly, outside of a few elements. While the Island Trail is fully paved, it is not accessible to wheelchairs due to the 736 stairs that hikers must take in and out of the canyon. The Rim Trail is paved and flat, making it extremely ADA-friendly to visit the overlook into the canyon.
The Walnut Canyon visitor center has two accessibility lifts that provide access to the museum, film room, store, and both the indoor and outdoor observation decks - both providing some spectacular views.
Hotels, Lodging & Camping
While there is no camping in the actual monument, are plenty of options for staying near Walnut Canyon throughout Flagstaff including hotels, rentals, and camping. There is dispersed camping available outside of the park in the Coconino National Forest.
Hours & Pricing
Open daily: 9 a.m. – 5 p.m., closed Christmas Day and New Year's Day.
* Please verify hours on the website.
Entrance Fees:
$25 per vehicle for 7 days
For More Information
Flagstaff Area National Monuments
6400 N Hwy 89
Flagstaff, AZ 86004
(928) 526-3367
More to Discover Near Walnut Canyon National Monument
Cities
Enjoy all four seasons in Northern Arizona's largest city — located along historic Route 66 just 80 miles from the Grand Canyon.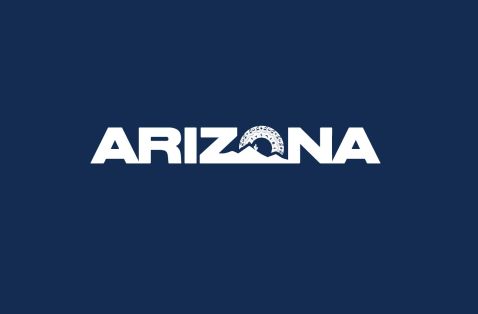 Galleries & Museums
Although recently demoted to a dwarf planet, the 9th planet Pluto was discovered at Lowell Observatory in 1930 by Clyde Tombaughs. Founded in...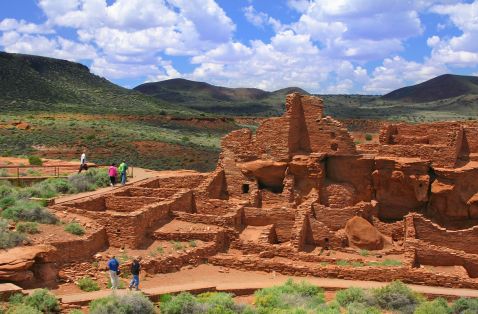 Less than an hour north of Flagstaff, amid red rocks and prairies, Wupatki National Monument preserves pueblos once inhabited by ancestors of...