McFarland State Historic Park
Step back in time at McFarland State Historic Park, a courthouse in Florence, AZ. Named for Ernest McFarland, this is one museum that shouldn't be missed.
McFarland State Historic Park, is a seven-room adobe structure dedicated to sharing Arizona in its pre-statehood days. The history of the park's building provides visitors with a look into the past, representing a transition between Sonoran and Anglo-American architecture with its wood-shingled pitched roof surmounting traditional adobe brick walls. Like most buildings in Territorial Arizona, the original 1878 structure was constructed by hand using native materials.
Things To Do
Browse through the archives of the McFarland papers to delve into the extensive workings of one of the most influential politicians in Arizona history, Ernest McFarland. Call ahead and you can set up a guided walking tour through the building to hear more about the building's storied past.
Hotels, Lodging & Camping
Located just over 60 miles southeast of Phoenix, McFarland State Historic Park makes a great day trip.
Hours & Pricing
Hours:
October - May: Monday – Saturday, 9 a.m. – 5 p.m.
June - September: Monday - Saturday 9 a.m. - 2 p.m.
Closed on Sunday
Entrance Fees: Free
For More Information
McFarland State Historic Park
24 W. Ruggles St.
Florence, AZ 85132
(520) 868-5216
More to Explore Near McFarland State Historic Park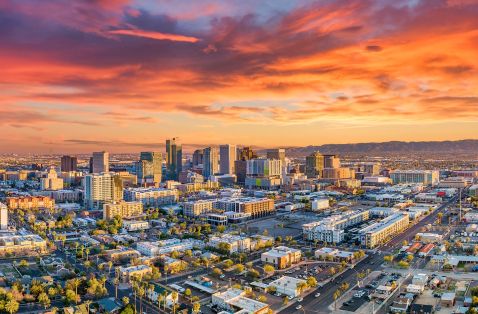 Cities
Phoenix is the capital city of Arizona and is located in the central region of the state. People may know it for its year-round sun, desert...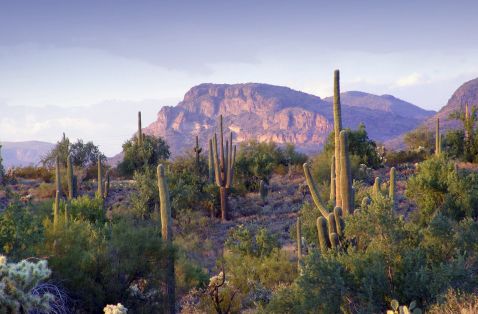 Cities
Walk through historic Florence, where the clapboards of Victorian houses and hardened earth of adobe structures speak volumes about the town's...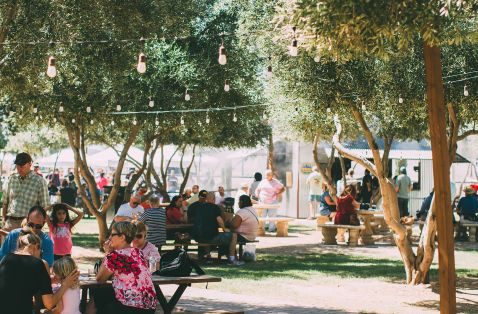 Cities
Find family fun in this city southeast of Phoenix—from history and theater to local food and outdoor recreation.