Experience the clear Sonoran desert skies like you've never done before - sky diving or floating in a hot air balloon over central Arizona.
Still crave adventure? Put on your backpack, slap on some sunscreen, take plenty of water and hike to the top of nearby Picacho Peak.
When you visit Eloy, you step in the footprints of "those who came before" – American Indians, Spanish explorers, early western settlers, railroad builders, the Mormon Battalion, migrant workers, and even Civil War soldiers.
This Central Arizona city is within easy distance of museums, a golf course and miniature golf parks, an ostrich ranch, and state parks. Once home to grand prix races, Eloy keeps its racing heritage alive with a dirt raceway open for practice on weekends and racing on a scheduled basis.
Eloy celebrates its Hispanic heritage each fall with Fiestas Patrias, which includes a parade, pageant, Folklorico dancing, and even Chihuahua races (yes, you read that right).
The eastward expansion of the railroad from California gave the town its name (an acronym for East Line of Yuma), and irrigation brought its survival as cotton farms sprouted up. Today, when carpets of white puffs signal the start of the harvest, Sunland Visitor Center offers field tours to show how cotton is picked and prepared for the cotton gin.
More to Explore Near Eloy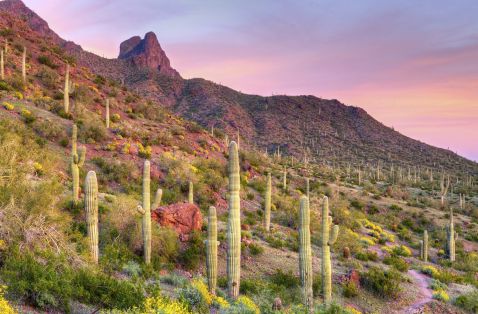 Don't miss Picacho Peak, the most famous summit in the Sonoran Desert, which you can spot on the interstate between Tucson and Phoenix.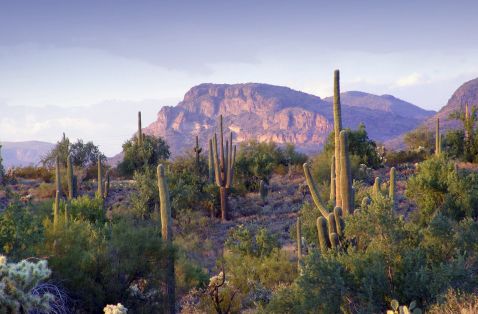 Cities
Walk through historic Florence, where the clapboards of Victorian houses and hardened earth of adobe structures speak volumes about the town's...