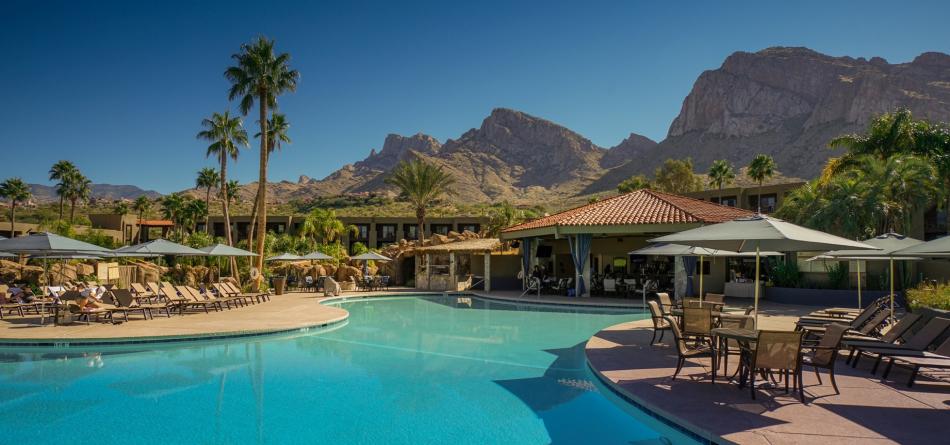 Places to Stay
Experience More at Arizona Resorts
Curated adventures offered at Arizona's legendary resorts transform vacation days into unforgettable experiences. Find your peace in nature, visit ancient ruins, or relax under a star-filled night sky.
When you check into one of Arizona's fabled resorts, you can spend your time admiring the beautiful setting, catching up on a page-turning thriller or lolling by the pool. But, you'll find many resorts also offer opportunities for guests to experience a destination more deeply. For example, you can discover everything there is to know about hummingbirds, vortexes, indigenous art and more.

Here are a few Arizona resorts that help you expand your stay. (Note: Some programs are complimentary, while others require a fee. Check ahead for details and schedules.)
ADERO, Scottsdale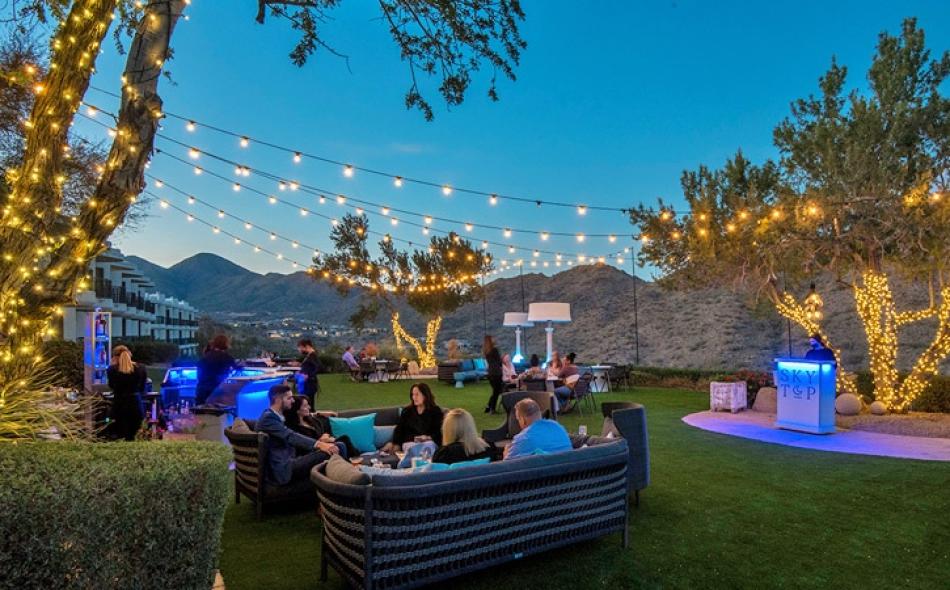 Evenings are when ADERO Scottsdale really shows off—and not just because of the resort's plush beds. Located at the edge of the McDowell Mountains, ADERO sits within an IDA International Dark Sky Community: places where the stars are easier to see due to minimal evening lighting in the region. While you can take in the stars from any of the balconies in ADERO's nearly 200 rooms, The Fountain Hills Dark Sky Association offers educational events to teach guests about the starry wonders. Or, download the StarWalk 2 mobile app—complimentary for guests of the resort—for a self-guided exploration.
Boulders Resort and Spa, Carefree
The Boulders Resort and Spa is tucked among a dramatic series of granite outcroppings, its architecture blending into its desert environs just north of Phoenix and Scottsdale. To truly soak up the setting, you can try your hand at rock climbing, rappelling over the resort's waterfall, or joining a guided desert hike or mountain biking excursion to nearby preserves and national forest. Exercise the brain with desert photography classes, a moonlight bicycling excursion that spotlights night-blooming cactus and nocturnal animals like coyotes and javelina, or astronomer-led stargazing sessions.
Castle Hot Springs, Morristown
For decades, the glitterati trekked—sometimes nearly five hours by stagecoach—to the mystical Castle Hot Springs, where natural hot springs made the resort a hot spot for wellness. While you can certainly fill a stay here with hours-long soaks, Castle Hot Springs offers so much more.

Traverse the Via Ferrata course, which uses ladders, rungs and steel cables for an adventure that's more difficult than hiking but less physical than rock climbing. Or hike through the Sonoran Desert to a 200-foot aerial walkway 150 feet above a canyon. Maybe you'd prefer to discover farm-to-table flavors with an on-site farm tour? Take a mixology class that uses herbs grown at the resort or enjoy a world-class wine program led by an all-female sommelier team. Need more? Explore the wilderness around the resort on an e-bike, UTV or horseback.
Enchantment Resort, Sedona
Sedona's Enchantment Resort is nestled deep in the red rocks of Boynton Canyon, where you can hike and mountain bike the trails that spiral out from the resort property. To settle into the calming vibe of Sedona, the resort offers programs like a walking vortex lecture, where guests learn about these mystical centers of energy, or Southwest pottery glazing, which guides you through creating a masterpiece complete with delivery to your room the next day. Stargazing, yoga and mindfulness are some other activities that show up on Enchantment's weekly schedule.
Hilton Tucson El Conquistador Golf & Tennis Resort, Tucson
Hilton Tucson El Conquistador is nestled below the Santa Catalina Mountains and abuts the Coronado National Forest, so it's easy to take advantage of the resort's nearby hikes and mountain biking trails. Join the nightly Renewal of the Flame, where guests gather around the firepit to symbolically release negative energy, embrace renewal (with a bit of socializing as a bonus), and listen to American Indian flute music played Wednesday through Sunday at dusk in an expression of spirit, heart and healing.
Hyatt Regency Scottsdale Resort & Spa at Gainey Ranch, Scottsdale
Hyatt Regency Scottsdale Resort & Spa at Gainey Ranch's lushly landscaped grounds and sleek interiors offer numerous spots for learning fun. Stop by the resort's Native American Learning Center to educate yourself about Arizona tribal history and culture or enjoy an American Indian song and dance performance on Friday evenings. The resort's Director of Wildlife lets you get semi-close—but not too personal—with birds of prey, including owls, falcons and hawks, during mild temperatures, while a local wildlife group will let you peer at Sonoran Desert insects. Margarita- and guacamole-making classes teach you to replicate these Arizona favorites back home.
The Ritz-Carlton, Dove Mountain, Marana
In Southern Arizona, The Ritz-Carlton, Dove Mountain is framed by the Tortolita Mountains just north of Tucson. Learning experiences at this luxe resort are inspired by its Sonoran Desert setting, with activities like a (safely guided) seasonal nighttime scorpion hunt aided by a black light; a 3.5-mile cactus discovery walk that spotlights the mighty saguaro; and a hike to view rock art created by the ancient Hohokam people who once inhabited the area. The resort also has geocaching activities, stargazing and more.
The Wilde Resort & Spa, Sedona
Surrounded by Sedona's signature red rocks, The Wilde Resort & Spa offers curated adventures that immerse guests fully in the region's environment, history and flavors. Try the resort's tour of ancient American Indian ruins paired with a selection of raw chocolate. Paddle a kayak on the Verde River to a nearby winery, where you can sample award-winning wines before paddling back to the resort. Classic Sedona activities such as meditation and vortex exploration are also available.