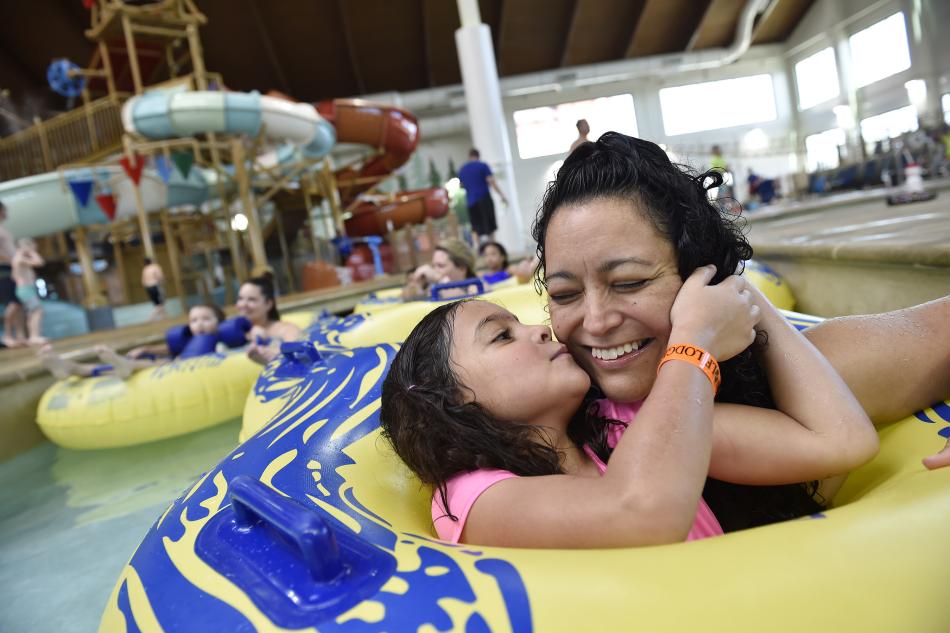 Places to Stay
Affordable Arizona Staycations for Families
Whether you're planning a family reunion or holiday "travel," Arizona makes it easy to vacation en famille. Roomy accommodations? Check. Family-friendly prices? Check. Memories to last a lifetime? Check and check.
Arizona Mountain Inn & Cabins, Flagstaff
This rural retreat in northern Arizona started out as a personal home some 70 years ago and has since grown into 17 cabins plus a bed-and-breakfast with three suites. Cabins can accommodate between two and 16 people looking to enjoy life's simpler pleasures. (Think hiking, biking, a full-sized playground and volleyball.) And if you have teenagers, don't worry—there's free Wi-Fi, too.
Cost: For a two-night minimum stay, rates begin around $200-$300 per night for one of the smaller cabins (up to four people), depending on the season. Also, most weekends require a two-night minimum, though certain popular holidays bump that up to three- and four-night minimum stays. Check with the hotel for any additional restrictions or stay requirements.
Creekside Cabins & Tavern, Payson
Located some 22 miles east of Payson, a town about an hour and a half north of Phoenix, this year-round forest destination welcomes visitors with 14 cabins and perks like satellite TV and fireplaces as well as access to hiking, biking, stream fishing, horseback riding, lakes, cross-country skiing and birdwatching. Even better: There's an on-site restaurant that's a beloved community fixture, thanks to regular live music and a tavern-style menu of steaks, ribs and tacos. Get a rib-eye steak dinner for two, with wine, for just $69.
Cost: The cabins vary in price, depending on size, with the lowest starting at $99/per night for weekday stays from November thru February and April.

Great Wolf Lodge® Arizona, Scottsdale
Bigger is sometimes better, at least at this national chain of family-friendly resorts. Go for the 85,000-square-foot indoor waterpark, which includes 13 slides and a bevy of rides for every age. Then stay for the themed suites and the extensive lineup of activities, which range from rock climbing, yoga for kids, interactive magic quest, and a ropes course, as well as multiple gift shops and an arcade.
Cost: For a limited time, prices are reduced, so a family of five could book a themed room for an average of $210 per night. Water park passes and activities are included in your room rate.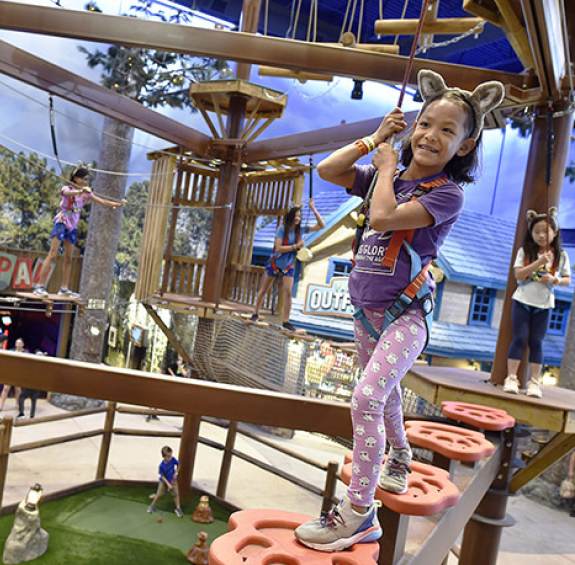 Gym Club Suites, Bisbee
Like the town of Bisbee, with its colorful, cliffside architecture, the Gym Club Suites eschew the predictable for the delightfully different. The property offers 17 bright, apartment-style suites, no two of them alike, with family-friendly conveniences like fully-equipped kitchens, free on-site laundry facilities, free Wi-Fi and extended-stay availability. Plus, the location is just steps from historic Old Bisbee's galleries and markets.
Cost: Non-holiday rates range from $94 to $225 per night; special weekends and holidays may be slightly higher. Weekly, extended-stay rates range from $525 to $1034.
Kartchner Caverns Cabin Rentals, Benson
Want to maximize your time outside? Arizona State Parks offers basic camping cabins at eight destinations including Lake Havasu, Patagonia Lake and Kartchner Caverns. To visit the last of these—home to the "Best Arizona Attraction" as voted by USA Today's readers—simply reserve a cabin for up to two weeks at a time. Accommodations are located just steps away from bathrooms, hiking trails and the park's Discovery Center (where you can join your cavern tour), and they include air-conditioning and beds.

Cost: Kartchner Caverns' cabins are available for $59 per night, weeknights and weekends.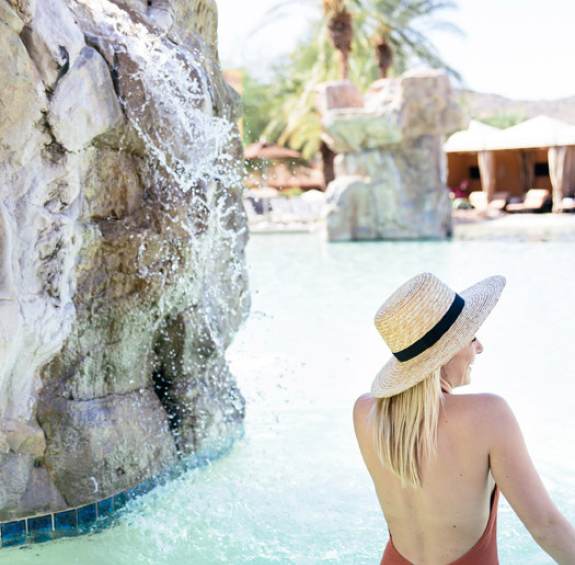 POINTE HILTON TAPATIO CLIFFS RESORT, PHOENIX
If Arizona's capital city is your next vacation spot, head to this all-suite hotel where the massive Falls Water Village complex promises happy recreation for days. Adults can retreat to poolside cabanas outfitted with televisions and fridges, while the kids plummet down the 138-foot waterslide. Nestled into a mountain, the hotel also offers access to hiking trails as well as central Phoenix's museums, shops and restaurants.
Cost: Check for occasional special packages such as the Family Getaway, which offers discounted rates and no additional resort fees. Certain two-bedroom suites currently start around $200 per night (exclusive of the resort fee).
Red Setter, Greer

Set within Arizona's White Mountains, Red Setter makes it easy to please everyone. Four cabins include features like jetted tubs and HDTVs, while the resort itself sits on four acres of riverfront property next to National Forest land. That makes it easy to enjoy fishing, hiking and biking. Stay in one of the cabins, which accommodate between four and 12 guests, or reserve the nine-bedroom lodge—complete with a fully renovated kitchen, game room, open dining room and two large decks—for up to 20 people.

Cost: The nine-bedroom lodge averages about $980 per night; while smaller cabins that can accommodate up to 4 go for around $160. Weekly stays receive a 10% discount.
Saguaro Lake Guest Ranch, Mesa
The lodge and 20 cottages of this riverfront guest ranch near greater Phoenix make the case for reliving the glory days of the Old West. Each of the two- or six-person cabins offers Western décor, a chance to digitally detox (no phones, clocks, radios or TVs), and easy access to trail riding, fishing, kayaking and tubing along the Salt River. (Note: Trail rides operate with limited availability during the summer months of May thru September.)

Cost: Family-sized cabins range from $195 per night during the summer (occasional discounts sometimes offered) and up to $270 during the peak season of fall and early winter.
The Westin® La Paloma Resort & Spa, Tucson
Sometimes a resort stay is necessary to experience the essence of a locale while keeping young travelers happy. At The Westin La Paloma, that translates to five outdoor pools—including one with a waterslide and a separate children's pool—and Tucson's largest guest rooms. Off property, you'll find Sabino Canyon and the Arizona-Sonora Desert Museum within easy distance. Group-friendly bonus: connecting doors and blocks of rooms located together.

Cost: As with many larger resorts, frequent packages and discount rates are available throughout the year, such as resident-only summer rates—some as low as $99 per night.