Arizona's Top Restaurants as Chosen by Its Top Chefs
We asked Arizona's chefs, bartenders, brewmasters and winemakers to tell us their favorite and best-kept dining secrets.
When Arizona's food and beverage experts get a day off, where do they dine? And what do they eat? We asked some of the state's most acclaimed restaurant chefs and staff to tell us their favorite places and meals. These are the places they told us about.
The best dive bar… in Scottsdale?
Located behind a convenience store, TT Roadhouse is not easy to find. But then again, what worthy dive bar is? Don't be fooled by the Scottsdale zip code, either; there's no need to don your heels and little black dress here. TT Roadhouse offers good beers, stiff cocktails, darts, pool tables, plus a killer jukebox loaded with rock, punk and alternative tunes.

Order up the daily special — the Trash Can, with Hamms or PBR and a well shot, for $4.50. Or stop by on Sundays when cans of PBR are just a buck.

"This is our super-secret favorite dive bar. It's a craft-beer gem in Scottsdale. A great local place to grab a beer, and with one of the best jukeboxes in town."
– Leah Huss, co-owner and operator of Huss Brewing Co. in Tempe, voted "Best of Phoenix" by the Phoenix New Times for their Scottsdale Blonde brew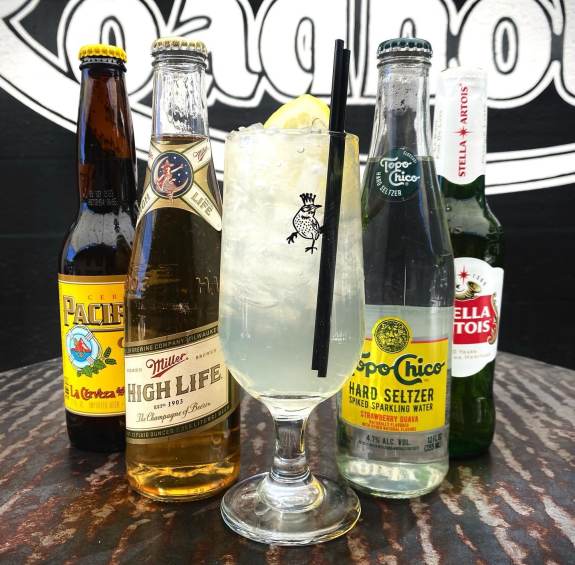 TWO RESTAURANTS TIE FOR THE BEST PHO IN PHOENIX
The Peoria location of Lee Lee International Supermarkets is also home to Pho Tan Thanh, a Vietnamese restaurant known for its pho (packed with rice noodles, onions, bean sprouts and more), as well as must-try dishes like tamarind soup and chicken spring rolls.
Pho 43 (named for its location at 43rd Avenue and Thomas Road in Phoenix) serves up traditional Vietnamese food in a no-frills space. Die-hard fans swear by the flavorful and savory pho broth while always saving room for homemade macaroons.
"I am a Vietnamese food lover, and these are the places I go to on a regular basis. They're authentic."
– James Beard Award-winning chef Nobuo Fukuda, formerly of Nobuo at Teeter House in downtown Phoenix
Rips Bar for the riders and the retro fun
A retro street sign points to the entrance of this Central Phoenix dive bar where the drinks are cheap and the dance floor beckons, especially if you're a fan of punk rock or rockabilly. Live music, karaoke and themed events like '80s Night keep the place hopping, but you can also play pool, foosball and arcade games or just hang out on the patio. Make a point to check out the original artwork on the family-owned establishment's walls.

"I will ride my bike to Rips Bar for a drink and live music. Great dive bar if you need to decompress."

– Kevin Binkley, James Beard Award finalist, chef and owner of Binkley's Restaurant in Phoenix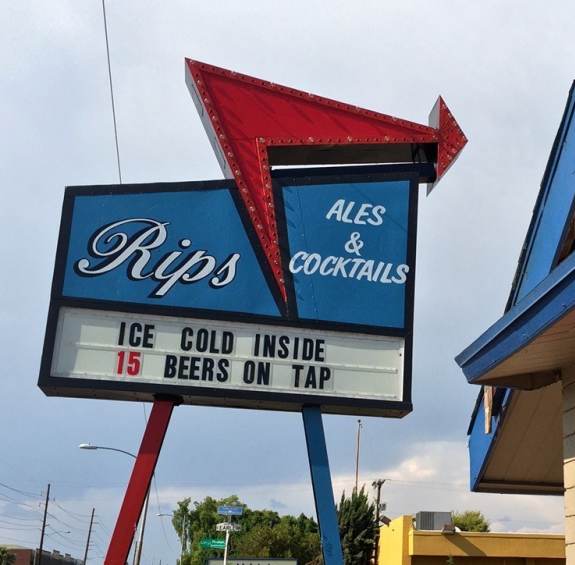 Some of the best carnitas tacos hidden in small-town Arizona
Situated near Sedona in the Verde Valley town of Cottonwood, Concho's Mexican Restaurant is no frills, authentic, family-cooked fare. The owner, Pedro, greets customers at the door, welcoming them like old friends. Pedro's mother and sister are the talents in the kitchen, whipping up hot and spicy enchiladas, burritos, rellenos, pollo fundido and other Mexican food faves. Even the chips and salsa earn rave reviews from locals. Save room for a prickly pear margarita or a glass of horchata.

"The overstuffed carnitas tacos are dripping juicy, salty to perfection and have just the right amount of meaty-fatty richness. Think cilantro, crema and their secret salsa recipe. I'm getting hungry just thinking about them."

– Eric Glomski, owner and director of winegrowing at the award-winning Page Springs Cellars in Cornville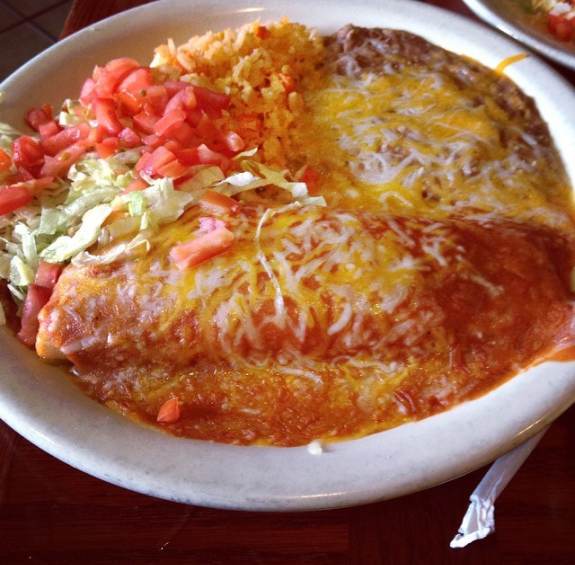 A Mexican restaurant locals cross the border for
A short walk from Nogales, Arizona, to Nogales, Sonora in Mexico, La Roca has been a favorite with locals and tourists since Jimmy Wilson opened it in 1972. Not much has changed over the years.

English-speaking waiters in white jackets still serve classic Mexican food like tacos, burritos, icy margaritas, fresh seafood and grilled steak. Dine in the bright blue main dining room next to a natural cliff-face wall or sit on the balcony for incredible courtyard views.

"La Roca has been around for decades. I remember going there when I was in junior high with my family on trips to San Carlos. White tablecloths, waiters in jackets, occasional mariachis, fantastic food. On a street that has seen its glory fade, La Roca remains a classy throwback."

– Stephen Paul, owner and distiller of Whiskey del Bac in Tucson, named among the nation's top 10 craft whiskeys by Esquire and Forbes Magazine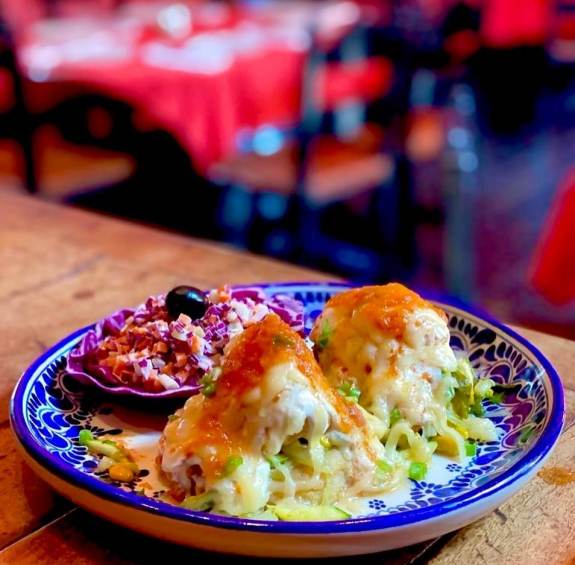 Gluten-free vegan spot that's a fave of Arizona's award-winning baker
Owner Wendy Garcia uses only fresh, organic, natural ingredients to prepare the from-scratch dishes she serves at her Latin-inspired vegan/vegetarian and gluten-free restaurant, Tumerico. The menu changes daily, but the food is consistently good—so good, in fact, that "Diners, Drive-Ins and Dives" host Guy Fieri called his mom during a taping to rave about Tumerico's carne asada plate made from jackfruit instead of beef.

Try the butternut squash tamales made with GMO-free corn or the brownie made with banana, almonds, cashews and cocoa if they're on the menu.

"My favorite secret restaurant spot? Easy. It's Tumerico."

– Don Guerra, baker and owner of Barrio Bread in Tucson, and a James Beard Award winner for Outstanding Baker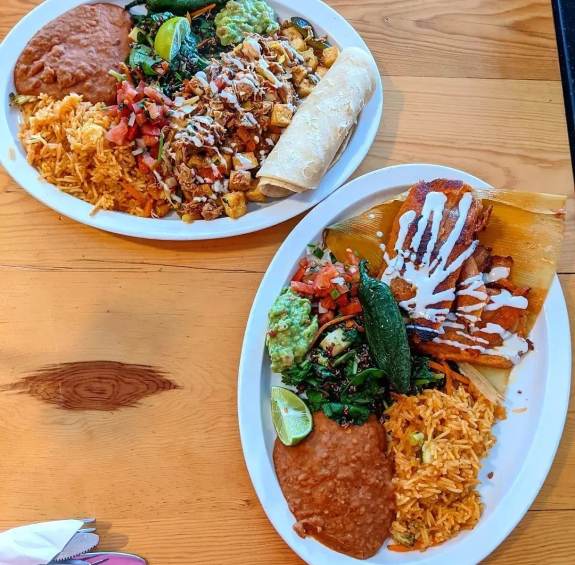 WHEN YOU CAN'T PICK JUST ONE FAVORITE PLACE, TUCSON-EDITION

Janos Wilder, chef and owner of the Carriage House in Tucson, made a name for himself as a formidable kitchen talent, especially in Southwest cuisine. He's a James Beard Award recipient for Best Chef in the Southwest and has received multiple accolades for his innovative cooking. So where does Chef Wilder go when he's hungry for Mexican food in Tucson? Well, that depends.

"My favorite taqueria in Tucson is Tacos Apson. I can never resist the grilled beef rib taco. Taqueria Pico de Gallo makes their corn tortillas by hand, and El Guero Canelo is an old favorite for the tortas and the cross-section of Tucson you find there," he says. Elsewhere, Chef Wilder likes "Reilly's for pizza and craft cocktails, and Kingfisher for the consistent and delicious food, properly prepared drinks, and [pastry chef] Marianne [Banes'] desserts."
For Chef Rod Kass, owner of Café Roka in Bisbee, the trick is always trying something new. "I don't have a special dish that I yearn for, but it's interesting to see what the house specialty is. So I'll order that," he says.

Open since 1992, Kass' Café Roka attracts diners from across the state with its bold and surprising flavor combinations, historical setting and live jazz every Friday night. When it's not his turn to cook, Kass heads north to Tucson, and dines at his favorite spots: 5 Points Market & Restaurant or Baja Café for breakfast and lunch and Vivace or The Coronet for dinner.