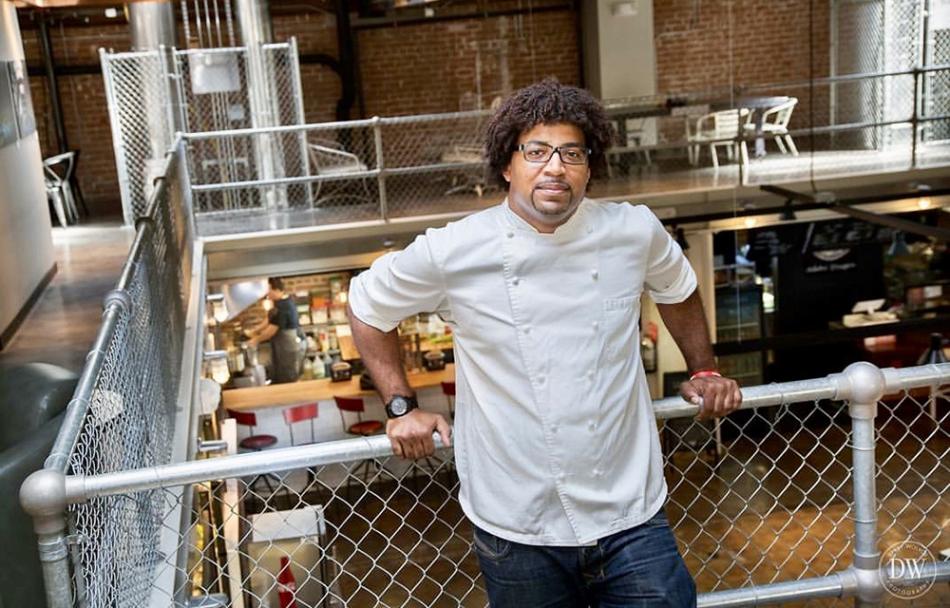 Itinerary Insights
Insiders' Guide to Phoenix
Ask any local and they'll always have a ready list of suggestions for what to see and do in metro Phoenix: favorite brunch spot, best boutique or the perfect hike for panoramic views. We quizzed notable Phoenix-area residents about their favorite in-town places to visit. Feel free to steal their dream-day itineraries
STEPHEN JONES
A former football player, chef Stephen Jones has four decades of culinary experience in Phoenix, as well as Las Vegas and Chicago. In 2018, he launched The Larder + The Delta, a Southern concept restaurant located in the Portland neighborhood of Phoenix.

Favorite place for lunch: Noble Eatery in central Phoenix is by far my personal favorite. The crew there puts out some great, consistent lunch eats, like sandwiches made with their artisan breads.

Best place for late-night dining: I'm usually working, but when I do get the opportunity, Taco Boys in the Roosevelt District is where you will find me grabbing a couple of pastor vampiros—so good.

Best place for a quintessential Phoenix meal: Durant's is the quintessential Arizona restaurant because it's perfectly frozen in a time when the steakhouse reigned, the martini was king, a shrimp cocktail was considered avant-garde and when getting "suited and booted" for dinner was required. I miss that.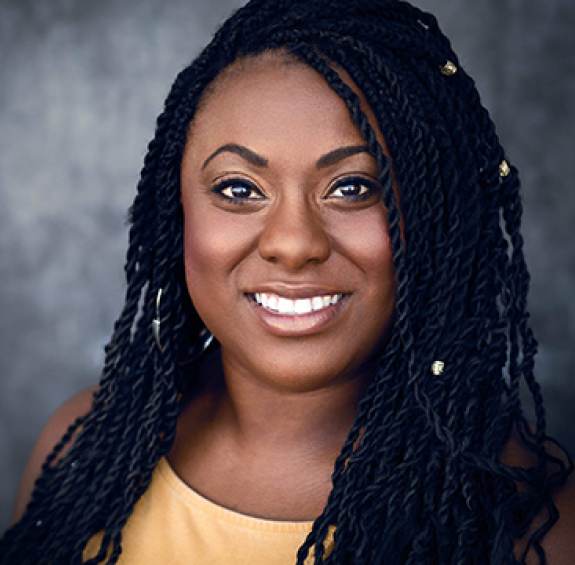 CHANEL BRAGG
A co-founder of the award-winning performance troupe The Soul of Broadway, Chanel Bragg is the associate artistic director for Arizona Theatre Company. In her spare time, Bragg is a vocalist in the activist band, Phoenix Afrobeat Orchestra.

Favorite breakfast spot: Every Saturday, my boyfriend and I get Los Favoritos Taco Shop's steak, egg, cheese and potato breakfast burritos. What makes their burrito better than the rest is their red sauce.

Favorite local performer: Camille Sledge with the Phoenix Afrobeat Orchestra. I may be biased as I am part of the band, but our lead singer Camille is a true force of nature. You leave our performances feeling spiritually fulfilled after hearing the way she pours out her soul in song. It is a religious experience, and if you haven't seen this dynamic woman on stage, you must.

Favorite live performance venue: I have an affinity for older spaces. I love the beautiful and ornate nature of the Orpheum Theatre in downtown Phoenix. It's frozen in time, and I'm so grateful that it has been beautifully preserved.

Favorite outdoor mural: My absolute favorite is the Prince mural (1350 W. Roosevelt St., Phoenix) by artist Maggie Keane in the Grand Avenue arts district. Purple truly reigns on that block. It's my favorite tribute piece I've seen in Phoenix.
DANIEL ECKSTROM
Daniel Eckstrom, a board member of Phoenix Pride, works at Arizona State University in addition to being the owner and promoter of the Miss Gay Arizona America competition.

Favorite hike for a scenic view: I like Piestewa Peak in Phoenix. It's such a good workout, and, from the top, you can see downtown Phoenix and all the way to north Scottsdale.

Favorite locally owned boutique: Hauz of Smalls is an inclusive shop that sells clothing and accessories. I go there for pins and patches that I like to collect and wear on jackets, and for drag merch for my Miss Gay Arizona America competition.

Best place for coffee: I go to Fillmore Coffee Co. in downtown Phoenix for the cold brew. They have a good variety of breakfast and lunch items, and it's a great hangout.

Favorite local festival: Of course, I love the Miss Gay Arizona America pageant, but the Phoenix Pride Festival is close to my heart. It happens in April and is the largest LGBTQ+ event in Arizona.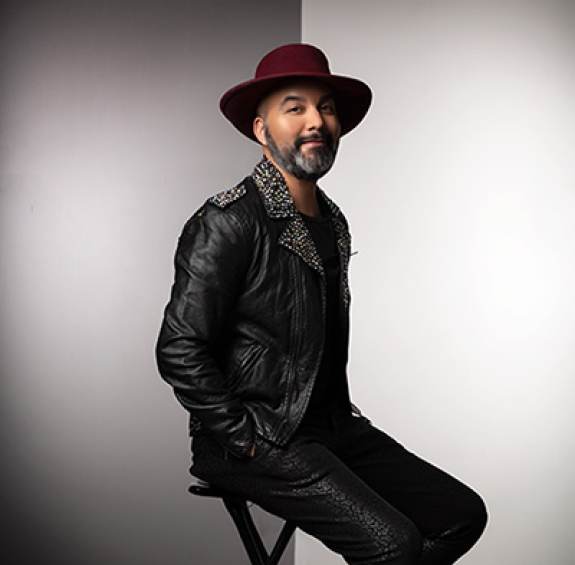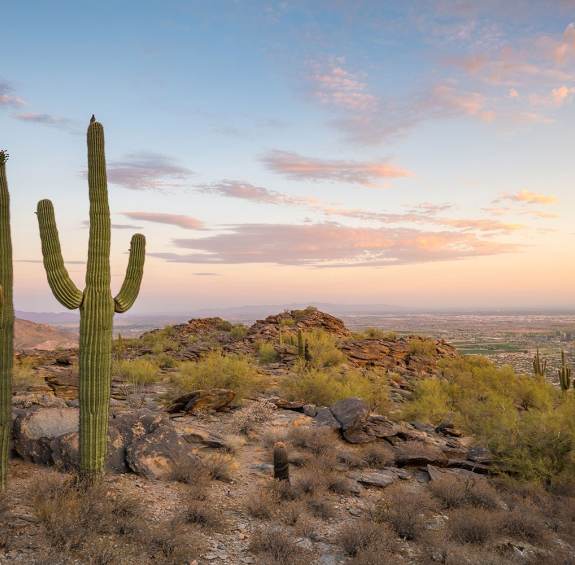 KERI RHINEHART
Keri Rhinehart is the production manager for the Emmy Award-winning "Arizona Highways Television" show, which tells stories about the places and people of the state. A rabid sports fan, she follows local professional and college sports with a passion.

Favorite in-town hike: I love the trails at South Mountain Park and Preserve. The Telegraph trail is easy, perfect for taking kids on their first hike. Geronimo trail is a moderate climb through lush desert, and, for those looking for a real challenge, the Alta trail is a beautiful climb with a 1,100-foot elevation change.

Favorite family-friendly outdoor activity: Arizona Goat Yoga created the craze, and it's right here on a farm in Gilbert. It's fun and good for you. Now they've added cow cuddling and alpaca yoga to their list of classes. The animals are darling and calming.

Best easy day trip from Phoenix: The historic mining town of Superior is an hour east of my front door. You can hike, grab a bite to eat, stop at The World's Smallest Museum (1111 US-60, Superior) for social media posts and visit Boyce Thompson Arboretum, Arizona's oldest and largest botanical garden, home to thousands of plant species.

Favorite city park: The Riparian Preserve at Water Ranch in Gilbert is an urban park that provides a peaceful escape. It has miles of trails, and the beautiful water features make it an important bird area, and are stocked for urban fishing. During the cooler months, it's one of my favorite picnic sites.
EDISON CUMMINGS
Trained as a painter, Navajo artist Edison Cummings studied art at the Institute of American Indian Arts in Santa Fe, New Mexico, and at Arizona State University. He's become known for his sculptural sterling silver jewelry and holloware designs, found at galleries and museums.

Favorite art museum: When I have a few hours, I head to the Heard Museum in Phoenix, where I spend time going through the galleries to see what's new and to look at their large collection of artifacts. I go through the shop, too, and, by then, I'm usually hungry, so I head to their Courtyard Café for some Southwest-inspired food.

Favorite art gallery: Because I'm also a painter, I head to The Legacy Gallery in Scottsdale when I want to go see great paintings. They show some of the best contemporary artists around and works by old masters, too.

Favorite place to shop for American Indian art: I have to say the Heard Museum Shop, where they sell my jewelry, as well as works like pottery, basketry, paintings and rugs by other American Indian artists. The shop has been around since 1958.

Favorite American Indian event: The Heard Museum Guild Indian Fair and Market in March brings together hundreds of Native artists from around the country for a juried show and market. It's a great place to buy art, see cultural performances and meet the artists.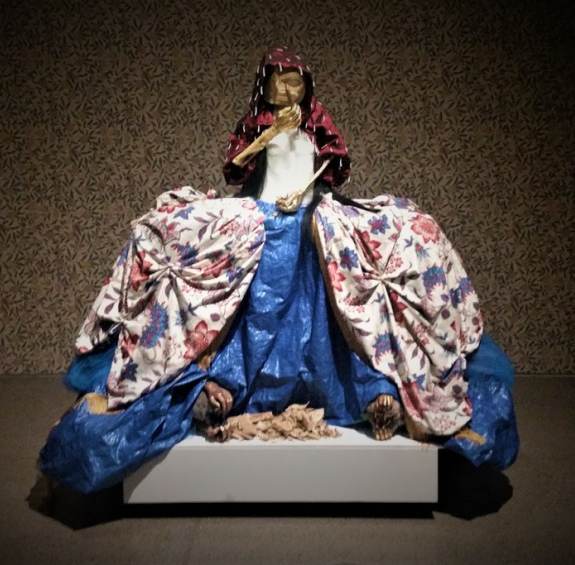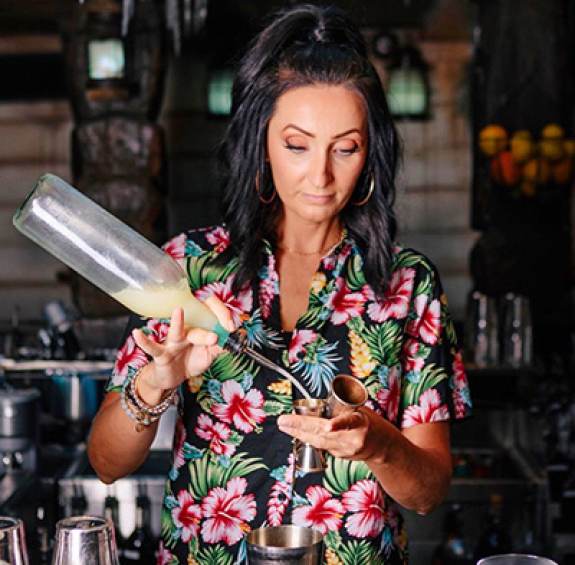 KRISTINA JONAS
A New Orleans native, Kristina Jonas moved to greater Phoenix a decade ago and quickly became part of the craft cocktail scene. She's the bar manager at UnderTow, an underground cocktail bar in Phoenix with an immersive nautical theme.

Favorite upscale bar: I have to call a tie between Bitter & Twisted and Little Rituals, which are steps from one another in downtown Phoenix and are located in beautiful spaces. They both have delicious, playful, creative cocktails.

Best dive bar: Shady's Fine Ales and Cocktails in Phoenix is my favorite place for grabbing a beer and a shot after work. It's no-frills, come as you are, and the bartenders are witty and attentive.

Favorite place for inventive cocktails: I think our sister bars within Century Grand are pushing the envelope. But I hate the risk of sounding biased, so I will say Killer Whale Sex Club in the Roosevelt District of downtown Phoenix. They are doing things with cocktails that no one else in town is doing. The cocktails and atmosphere are "in your face" type of fun.

Favorite local bartender: While he is newer on the Phoenix cocktail scene, Jermey Elliott of Bitter & Twisted and Lylo Swim Club in Phoenix is one of my favorite people behind the bar at the moment. He is such a warm and gracious host, and his Southern hospitality and love for the industry really shine.
KIMBER LANNING
Kimber Lanning, an entrepreneur, business leader and community activist, is the founder of Local First Arizona, a statewide nonprofit economic development organization focused on connecting people, locally owned businesses and communities.

Favorite place to shop for Arizona-made goods: Right next door to Local First Arizona headquarters, MADE Art Boutique is a cozy retail and community space offering home goods, jewelry and everything you can possibly imagine from local artists and makers. They are one of the original Roosevelt District shops and have been working to build a vibrant downtown Phoenix community since 2005. It is our staff's go-to spot for birthday cards.

Favorite locally owned bookstore: Palabras Bilingual Bookstore near downtown Phoenix is Arizona's only bilingual bookstore. It also has a mission to support Black, indigenous and writers of color in Phoenix. They stay away from national bestseller lists and put diverse stories front and center.

Best farmers market: Spaces of Opportunity in south Phoenix, launched in 2017 and hasn't stopped growing. This open-air market happens every Saturday, offering everything from raw wildflower honey to spotlighting refugee farmers and featuring live folklórico performances.

Best place for locally brewed beer: Wren House Brewing Company, located in a tiny 1930s bungalow turned taproom in central Phoenix, serves up award-winning brews with Arizona roots. Wren House also leads the way in sustainability efforts in the brewing industry and in speaking out against injustice.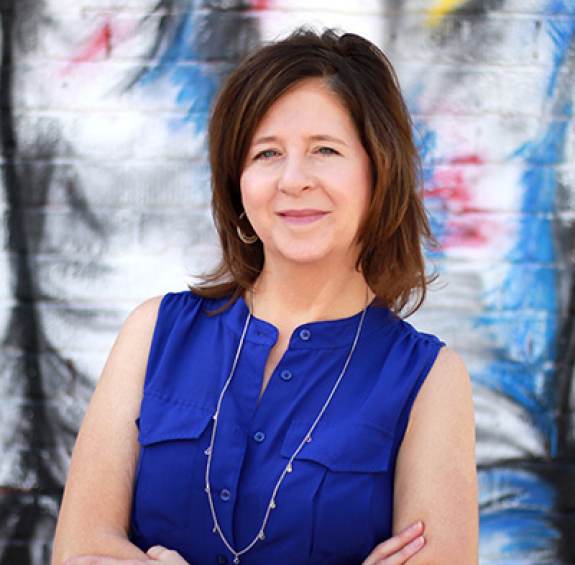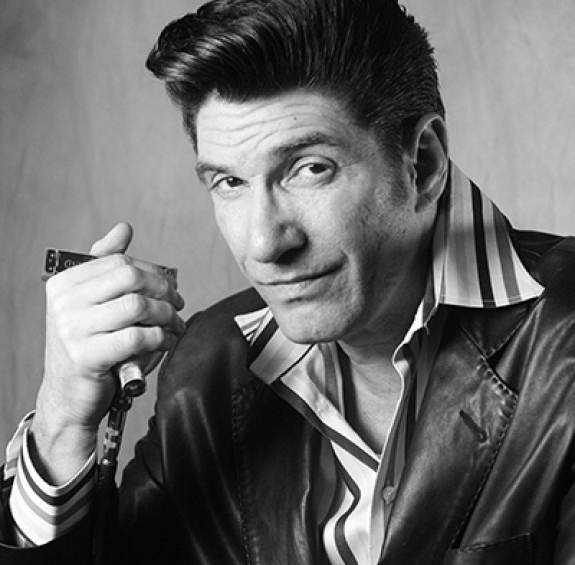 BOB CORRITORE
Blues harmonica player Bob Corritore is the owner of the Rhythm Room in Phoenix, a venue showcasing live local and national acts. He's also the host of the 91.5 KJZZ radio show, "Those Lowdown Blues."

Favorite place to browse used records: Since I moved to Phoenix in 1981, I've enjoyed Zia Records, starting with its original location on Mill Avenue in Tempe. It has a nice selection of blues, soul and jazz records.

Favorite local music festival: Blues Blast, put on by the Phoenix Blues Society, is a day set aside for bringing blues fans together. It's also our annual tradition to host the pre-and after-party at the Rhythm Room.

Favorite local musician: Jimi "Prime Time" Smith is a Chicago blues guitarist who moved to Phoenix. The legendary Jimmy Reed taught him the guitar. Jimi has all the history, and I love playing with him.

Favorite venue for live music: Of course I'm going to say the Rhythm Room. Since 1991, it has always stood for blues and roots music, and it's like home for our customers and bands.