South Mountain
South Mountain Park / Preserve is a point of pride for Phoenix. As the largest municipally operated park in the country, it is an enjoyable place for hiking, biking, scenic drives and beautiful vistas of the valley below.
History & Nature
Where can you find a castle, petroglyphs, and 50 miles of trails? Phoenix, Arizona. South Mountain is rich in environmental and cultural history. Mystery Castle was built in the 1930s by Boyce Gulley for his daughter. It's now open for tours May thru October, and its gorgeous architecture makes it a special attraction.
Featuring amazing views of the city and natural desert from the trail, South Mountain has become a retreat for outdoor enthusiasts.
Things To Do
Bring a mountain bike, horse, or your boots. The extensive network of trails begs to be explored. Make a day of it with plenty of covered spaces for a picnic, or barbecue — some spots even allow permitted alcohol and music for an outdoor bash.
South Mountain Park / Preserve offers outdoor fun all year long, but take extra caution in the summer months — it's no secret: Phoenix gets hot! Even in the summer, though, dawn and dusk offer great trail opportunities.
Hotels, Lodging & Camping
There are plenty of options for staying near South Mountain throughout Phoenix including hotels, rentals, and camping.
Hours & Pricing
Entrances open daily, 5 a.m. – 7 p.m., and trails remain open until 11 p.m.
Entrance Fee: Free
For More Information
South Mountain Park / Preserve Main Entrance
10919 S Central Ave
Phoenix, AZ 85042
(602) 262-7398
More To Explore Near South Mountain Park / Preserve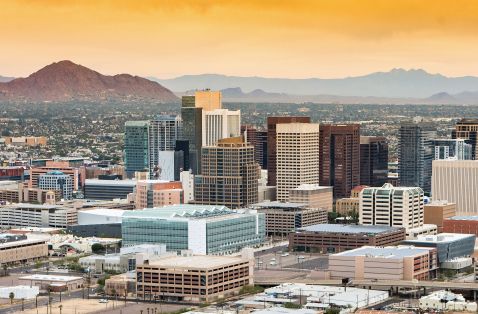 Cities
Phoenix is the capital city of Arizona and is located in the central region of the state. People may know it for its year-round sun, desert...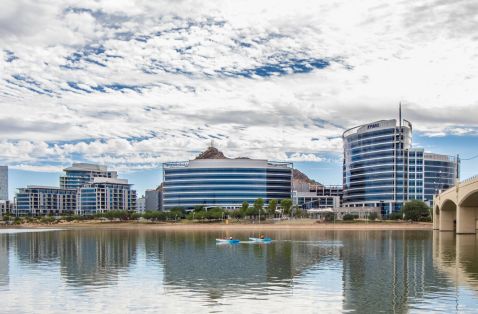 Cities
Arizona State University may be Tempe's claim to fame, but there's much more going on in this friendly city just south of Phoenix.
Cities
With its acclaimed resorts, dining, shopping and nightlife, Scottsdale offers everything you'd expect from a premier vacation destination, plus...