Things to Do
Arizona's New Year's Eve Signature Events
Ring in the new year in Arizona! A massive pinecone, giant cowboy boot and even iceberg lettuce can be spotted dropping from heights around the state, in the spirit of the traditional ball drop in New York's Times Square. We've compiled a list of New Year's Eve countdowns to inspire celebration in Wild West fashion.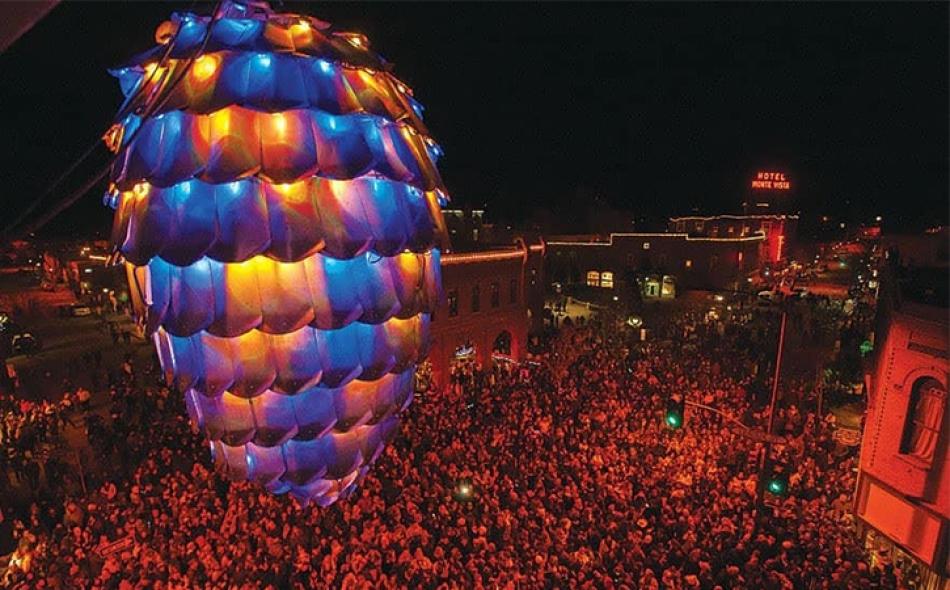 FLAGSTAFF: New Year's Eve Pinecone Drop
A Flagstaff tradition, watch as an LED-Lighted Pine Cone is lowered from the top of the Historic Weatherford Hotel.
Info: (928) 779-1919 flagstaffarizona.org/pineconedrop, weathel@weatherfordhotel.com
PRESCOTT: Boot Drop
A 6-foot illuminated cowboy boot is lowered down a 40-foot flagpole to ring in the New Year.
Info: (928) 776-0234, bootdrop.com
SHOW LOW: Deuce of Clubs Drop
Entertainment, music, food and a countdown to midnight with a drop of a giant electrified Deuce of Clubs is followed by fireworks.
Info: (928) 532-4140, showlowchamber.com/event, info@showlowchamber.com
Please check each event's website or social media pages before venturing out to confirm any restrictions or changes that might impact your visit.