Things to Do
Arizona's January Signature Events
Cheers to a new year! Arizona celebrates January in various ways, from automobile auctions to a hot-air balloon spectacular. Celebrate a fresh start in the Grand Canyon State by partaking in one or many of the following January celebrations.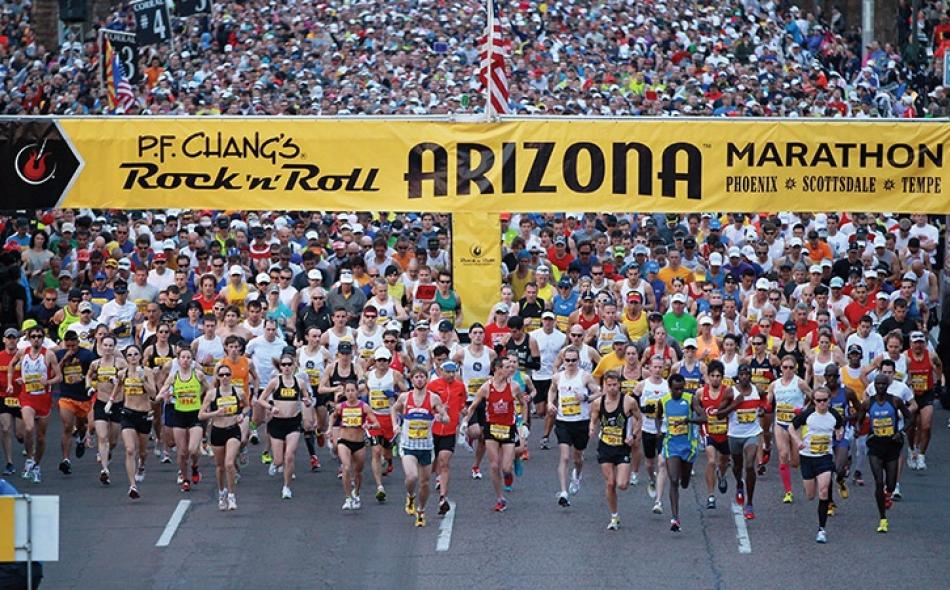 LAKE HAVASU CITY: Havasu Balloon Festival and Fair
The sky fills with beautiful balloons during this "party in the sky!" Other activities include a pilot meet-and-greet, skydivers, dog shows, live music, a vintage/classic car show, carnival rides, kite displays, air shows, arts and crafts, an emergency vehicle display, balloon night glows and—of course—balloon rides (tethered and un-tethered).
Info: (928) 505-2440, havasuballoonfest.com, hbffhelp@gmail.com

SCOTTSDALE: Barrett-Jackson Classic Car Auction
Barrett-Jackson Auction Co. hosts this annual international car auction—the largest, most prestigious antique/classic car auction in the world—with an exciting and diverse selection of classic and collectible automobiles. Buyers from across the globe gather to bid on more than one thousand cars, including American and European classic, sports, and racing cars. The auction also features hundreds of vendors including one-of-a-kind collectibles and rare "automobilia."
Info: (480) 421-6694, barrett-jackson.com, information@barrett-jackson.com

SCOTTSDALE: Russo & Steele Collector Automobile Auction
This event kicks off with the Russo and Steele's Charity Gala with live entertainment, a hosted bar and food—all benefiting a local charity. Attendees can watch more than 800 vehicles roll across the auction block and join in on the excitement of bidding and buying. Russo and Steele Collector Automobiles offers the finest in European sports cars, American muscle cars, hot rods and customs, and the event is recognized as "one of the major players" of Scottsdale car auctions by collectors and journalists worldwide.
Info: (602) 252-2697, russoandsteele.com/scottsdale, info@russoandsteele.com

WILLCOX: Wings Over Willcox - Sandhill Crane Celebration
Discover a celebration of birds, nature and culture, including guided tours and field trips for bird watching, photography, geology, ranching, agriculture, history and more. See Sandhill cranes at Willcox Playa and waders at Cochise Lake. You can also partake in free seminars, a crafts and trade show, live animal educational booths, workshops, a banquet and a silent auction.
Info: (520) 384-2874, wingsoverwillcox.com, info@wingsoverwillcox.com

PHOENIX: Rock 'n' Roll Arizona Marathon & 1/2 Marathon
With a focus on community, wellness and travel. this event offers music and entertainment at every mile. Additional events include the Rock 'n' Roll ArtWalk prior to the run and a Health and Fitness Expo both before and on the day of the race.
Info: (800) 311-1255, runrocknroll.com, rnraz@competitorgroup.com
Please check each event's website or social media pages before venturing out to confirm any restrictions or changes that might impact your visit.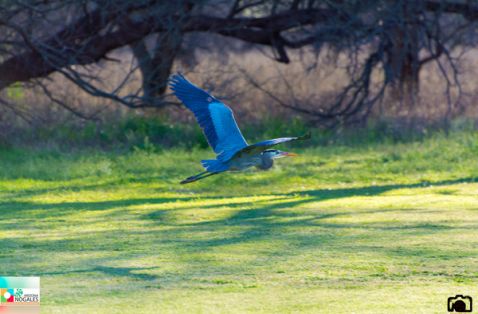 Outdoor Adventures
Arizona's unique accommodations offer prime spots to spot native species.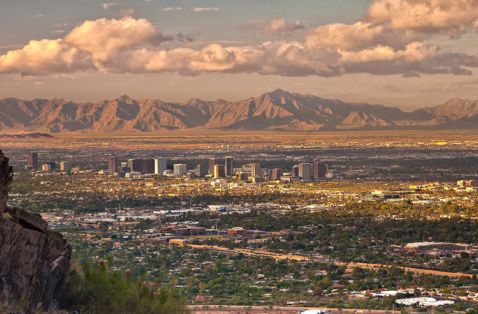 Road Trips & Tours
Phoenix and Central Arizona offer a plethora of pleasures in the warm desert sun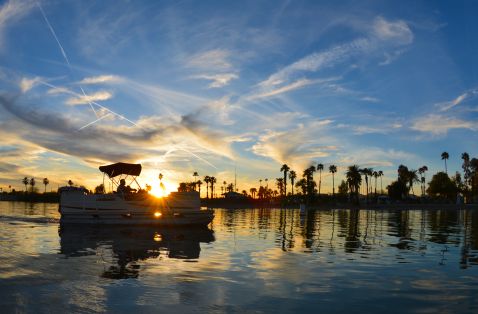 Family Activities
Let the Colorado River guide your vacation to the waterfronts of Yuma, Lake Havasu City, and the Grand Canyon, where sunshine and cool breezes...