National Travel & Tourism Week 2022
Let's See AZ
This May 1-7, Visit Arizona celebrates National Travel & Tourism Week. This year we partnered with several content creators to build special itineraries focused on food, wellness, outdoor adventure, family travel and luxury. We crossed the state to find new and upcoming attractions and businesses, long-time favorites, and the places locals can't get enough of.

What kind of traveler are you? Fancy some flavorful food or do beautiful landscapes fill your soul? Maybe you're after some time at the spa or simply time with your family. Click the links below to view each itinerary and follow along on our travelers' social pages as they share images and videos from their trips. Then share your own adventures with us using the hashtag #LetsSeeAZ.

Southern Arizona
A UNESCO City of Gastronomy, award-winning chefs, and lots of tucked-away hidden gems: Dare to explore Arizona's diverse culinary scene.
Northern Arizona
Head to Northern Arizona's pines and plateaus and revel in the history and stories of the people and cultures that first inhabited these visual wonders.
Central Arizona
Pack up the family for some fun in Arizona in the great outdoors. For fans of sleeping in tents, wandering in the wild, and traversing the trails in Arizona's warm sunshine.
Western Arizona
Relax, recharge and unplug in Arizona among awe-inspiring landscapes, luxurious spas and resorts, and health-focused experiences.
North Central Arizona
Arizona has a long history as a resort destination. Travel to Terra Farm + Manor, an exclusive ranch near Prescott that offers cooking courses with top chefs and winemakers.
Arizona Awaits
Travel planning doesn't need to be limited to a special week. Find even more ideas and trip inspiration during Arizona's Year of Discovery.
Planning Tools
Ready to Start?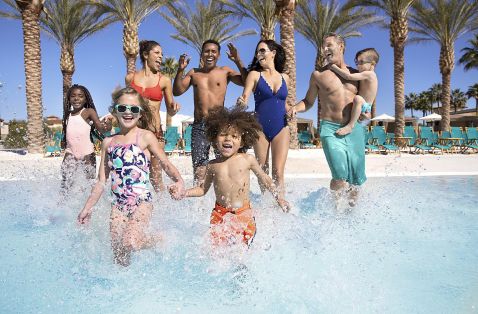 Travel Inspiration
Looking for a quick way to plan your trip to Arizona? You've come to the right spot. From travel tips to weather forecasts and articles about...
Start Planning
Traveling here is simple enough—Arizonans put their leather chaps on one leg at a time just like you do.
Deals
Whether you want to shop at unique boutiques, hit the links on world-renowned courses or soak in the great outdoors, you'll find your vacation...