Day 2
Culinary & Agritourism
Arizona is rapidly becoming known for its culinary excellence, thanks to James Beard award-winning chefs and restaurants, farm-to-table fare, American Indian specialties and, of course, authentic Southwestern cuisine. Home to the first UNESCO City of Gastronomy and over 4,000 years of agricultural history, you'll find an ambiance to suit your taste in Arizona.
Today's box requires a bit of imagination and future planning.
It's hard to ship tacos to Canada, but even harder to ship wine. When you're ready to visit and sip wines, Arizona Stronghold winery is ready to welcome you to their Verde Valley tasting room on Main Street in Cottonwood.

We look forward to helping you plan the culinary adventure of a lifetime in Arizona. #RediscoverAZ #RediscoverSunshine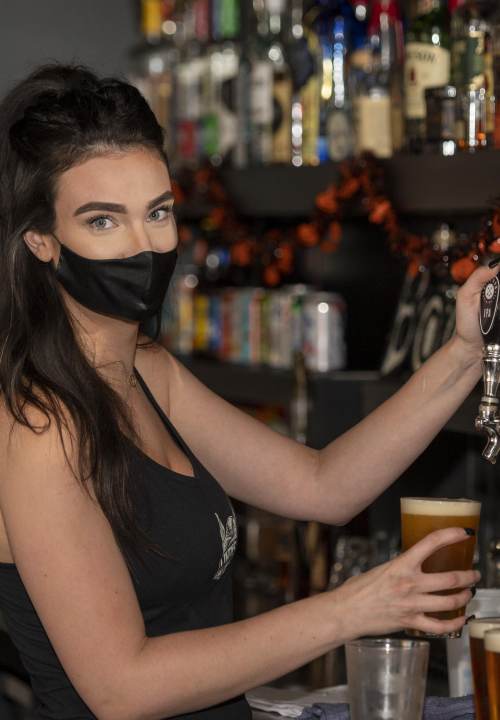 Arizona Stronghold Vineyards
Arizona Stronghold Vineyards' wines are the expression of the fierce and wild Arizona terrain. We pride ourselves on being pioneers and farmers first, who use the landscape of Arizona to produce unique and prized wine that will compliment any occasion or collection. Each harvest is meticulously cared for year-in and year-out and every wine and blend is treated as an individual. We recognize that quality fruit is the key to all winemaking endeavors. Our wines showcase the originality of the southwest highlands and accent the terrain, which can be enjoyed in each glass of Arizona Stronghold's amazing Site Archive wines as well as our signature, regional blends. The varietals are grown near Willcox, Arizona at our Bonita Springs Vineyard as well as fruit sourced from various other local vineyards.
---
Tours, Trails, Experiences
ARIZONA WINE COUNTRY
In addition to a diverse culinary scene, Arizona is also recognized for its award-winning wines. If you have an appreciation for the grape, spend a day tasting wines grown and produced in Arizona. There are three growing regions to choose from: the Sonoita/Elgin Wine Trail just southeast of Tucson, the Willcox Wine Trail east of Tucson, or the Verde Valley Wine Trail two hours north of Phoenix. The soil and climates in the regions are similar to the wine-growing regions of the south of France, Spain and Southeastern Australia, so prepare to be pleasantly surprised by the variety and quality of Arizona wines.
Food Tours
Guests enjoy these walking tours that include city information, history and what to do in the area while sampling dishes from favorite local restaurants. Some examples include: In Scottsdale there is the Arizona Food Tours, in Tempe -Taste of Tempe Tours, in Tucson Taste of Tucson Tours.

Water to Wine Tour
The Water to Wine Tour combines the fun of a float trip down the Verde River to the confluence of Oak Creek and the Verde River on a kayak then enjoy a wine tasting of award-winning wines at Alcantara Vineyard. Location: Verde Valley.
Farm to Table
Throughout the state, chefs and restaurants promote local and sustainable agriculture and the concept of "knowing where your food comes from". Chefs' seasonal menus constantly change to take advantage of fruits and vegetables in season. This means diners never get bored with the same menu! Some examples include: Beckett's Table (Phoenix), The Farm at South Mountain (Phoenix), Proper Meats+Provisions (Flagstaff, Tucson).
The Flagstaff-Grand Canyon Ale Trail
A self-guided beer tasting adventure in Flagstaff, Williams and Sedona — Arizona's Grand Canyon country. Discover locally brewed craft beer on the Flagstaff-Grand Canyon Ale Trail.
Arizona Beer Trail
The Arizona Beer Trail covers the entire state from north to south with dozens of microbreweries along the trail.
Fresh Foodie Trail
The city of Mesa launched a Fresh Foodie Trail featuring culinary and agritourism experiences in Greater Phoenix with the neighboring farms in and around the city of Mesa providing a bounty of seasonal goods for visitors to enjoy year-round.

Culinary Accolades
James Beard Award for Best Chef: Southwest
2019 - Charleen Badman, chef and co-owner of FnB in Scottsdale
2003 – Chris Bianco, chef and owner of Pizzeria Bianco in Phoenix
1993 – Vincent Guerithault, chef and owner of Vincent's in Phoenix
James Beard America's Classics Award Winner of the Southwest
2018 – El Guero Canelo in Tucson
2005 – El Chorro Lodge in Paradise Valley

Forbes Five Star/AAA Five Diamond Award
Kai, meaning 'seed' in the Pima language, is located within the Sheraton Grand at Wild Horse Pass Resort in Chandler. The luxury restaurant is the only AAA Five Diamond/Forbes Five Star restaurant in Arizona. Chef Ryan Swanson incorporates Native American techniques from the Pima and Maricopa tribes and uses locally farmed ingredients from the Gila River Indian Community to create unforgettable dishes.
UNESCO CREATIVE CITIES NETWORK FOR GASTRONOMY
In 2015, Tucson, Arizona became the first American city to become part of the UNESCO Creative Cities Network for Gastronomy, honoring Southern Arizona's food traditions and culinary innovation. Tucson has the longest agricultural history of any city in the United States of America. It has a 4,000-year tradition of vineyards, orchards, and livestock ranching that have forged the wide array of the local heritage foods. The city focuses particularly on innovative programs and regulations for food security and sustainable local food production and distribution.
Arizona is rapidly becoming known for its culinary excellence, thanks to James Beard and Forbes Five Star award-winning restaurants, farm-to-table fare, American Indian specialties and, of course, authentic Southwestern cuisine. From sophisticated ambiance to rustic, down-home surroundings to romantic candlelit dining, you'll find an ambiance to suit your taste in Arizona.
Most vineyards in Arizona are located in the southeastern portion of the state near Tucson. Arizona has enjoyed recent success with wine made from the grape varietals native to Italy and the Rhône River valley of southern France. The Southern Arizona Wine Tour takes you into some of the most amazing scenery and cultural areas of the Southwest!