Discover Surprise, Arizona and the unexpected features including pro baseball and a top-notch zoo.
With a stellar combination of sunny weather, mountains, a regional lake, and Sonoran nature, Surprise boasts the best of the desert. In addition to recreation of the land, Surprise hosts a number of other activities like tennis, golf (there are 20 golf courses in Surprise), shopping, and professional baseball.

If you're visiting with the family, don't miss the Wildlife World Zoo, Aquarium & Safari Park. There you'll find Arizona's largest collection of exotic and endangered animals with a specialty in African and South American animals. Or, get the troop moving at White Tank Mountain Regional Park, which features a variety of family-friendly terrain and shows off ancient petroglyphs. You can explore the area on foot, bicycle, or horseback.
When you're ready for evening fun, check out Uptown Alley for bowling, laser tag, billiards, and more.
In March, Surprise hosts two Major League Baseball teams at Surprise Stadium for spring training - the Kansas City Royals and the Texas Rangers.
Located less than an hour from the heart of Phoenix, Surprise is an escape from the crowds with all the amenities.
More to Discover Near Surprise
Sports
Check out our all-star lineup for your ultimate Cactus League Spring Training getaway in Arizona.Lead off with great games between 15 teams...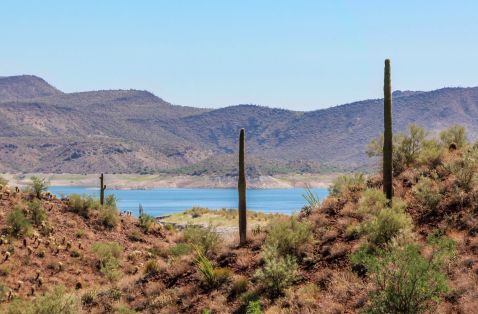 Enjoy the sunshine by the cool waters of Lake Pleasant, located an hour north of Phoenix, AZ, and a must for outdoor recreation with boating,...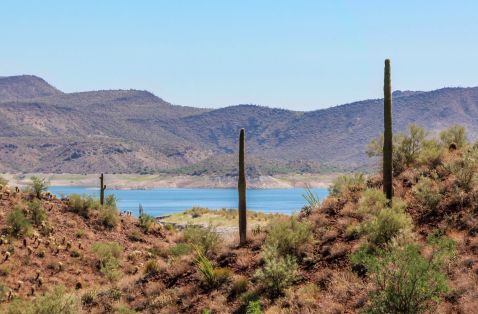 Cities
A pocket suburb that's cozied up next to Glendale and Surprise, Peoria offers fun in the sun as well as the stars.