With picturesque mountain views in all directions and a temperate four-season climate, Sierra Vista beckons visitors with clear skies, fascinating history, and world-class birding.
Surrounded by towering 10,000-foot mountains and known as the "Humming Bird Capital of the U.S.," Sierra Vista is primed for outdoor exploration.
From its early days as a community growing under the protective wing of neighboring Fort Huachuca during the Apache Wars, Sierra Vista has blossomed into the recreational and cultural hub of Cochise County. Thanks to the Fort, Sierra Vista is a melting pot of ethnic cuisine, where independent restaurants serve authentic dishes from around the globe.
Sierra Vista's climate and southern location make it a major stop for rare birds. Though you can spot resident and migrating birds year-round, the annual Christmas Bird Count regularly records one of the nation's highest tallies of inland species.
While you're outside, take in the scenic panoramas, rolling byways, and outdoor trails by bike, boot, or hoof. With a 360-degree mountain view, you'll see why Sierra Vista (literally "mountain view" in Spanish) is so aptly named.
When the sun sets, a thick blanket of stars blaze across the dark night. These views have paved the way for Sierra Vista as a center for amateur astronomy; the city has more than a dozen amateur observatories as well as the Patterson Observatory at University of Arizona South campus, which offers public viewing.
More to Explore Near Sierra Vista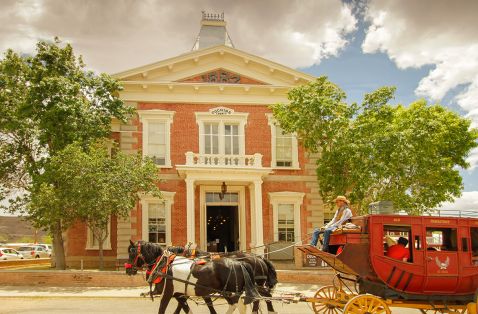 See where justice was served at the Tombstone Courthouse State Historic Park. The 1882 courthouse is now a museum filled with Old West artifacts.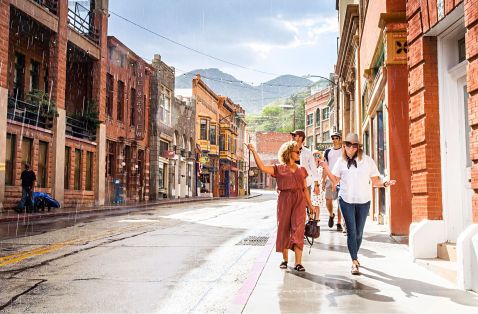 Cities
A haven for creatives, this historic mining town has maintained its authentic Western quirk to the delight of visitors.
Cities
Sip local wines and explore the sights of southern Arizona from Sonoita-Elgin, a warm, picturesque wine-growing region.