Mine the Treasures of the Earth at Tucson's Gem and Mineral Show
Every mid-winter, dazzling physical treasures of the earth in all shapes, sizes and colors from all over the world are on full display in Tucson, Arizona for over two weeks.
The Tucson Gem and Mineral Show began in 1955 and is the "original, oldest and most prestigious" event of its kind in the United States. With over 50 dealers from around the world showcasing their rare minerals and gems, you'll see everything from a huge carved trunk of petrified wood shaped into a throne and crystals of pure gold to wavy curtains of native silver and fossils from the heyday of the dinosaurs. Here you can select your own personal treasures from an array of visual delights you've only ever heard of.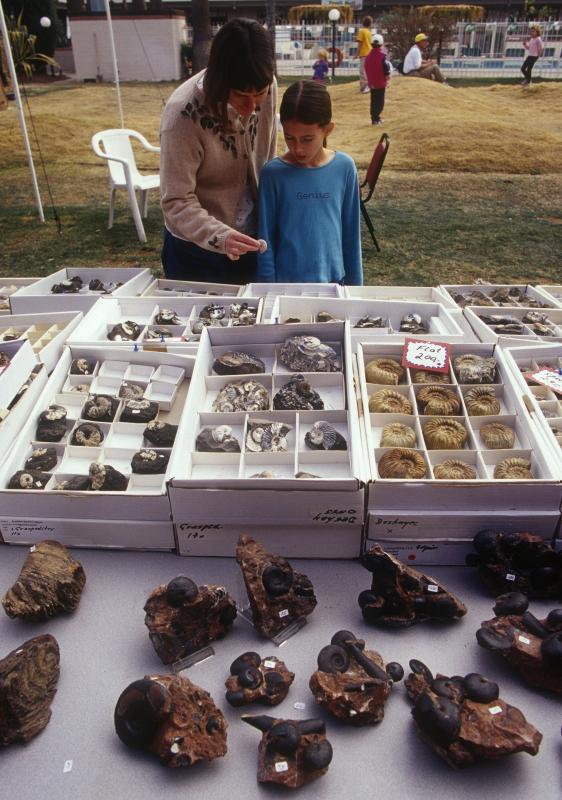 All it really takes to appreciate the Tucson Gem and Mineral Show are comfortable walking shoes and boundless curiosity to marvel at the unique fossils, crystals and cut gems from thousands of locations around the world
Feast your eyes on black precious opal from Australia, crystalline gold from California and lapis lazuli and banded malachite in a wide variety of shapes. Don't miss the precious amethyst geodes from Minas Gerais, Brazil that are big enough to climb inside of!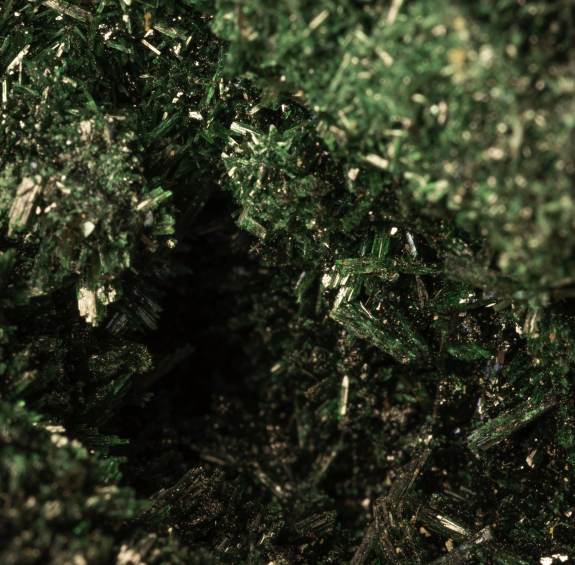 Valuable tip: If you happen to visit in the final days of the show, you may find very attractive prices from various dealers, up to 50% off. I was stunned by some of the bargains I found in 2020, and to be honest I brought home twice the number of favorite specimens I'd hoped for.
Most of the venues are free to tour, as the dealer shows are clustered in three zones in Tucson; downtown, upper and lower. To peruse the main show at the Tucson Convention Center, with more than 160 exhibits and worthwhile seminars and lectures, will cost you $13, (though a downloadable coupon saving $3 is yours to print).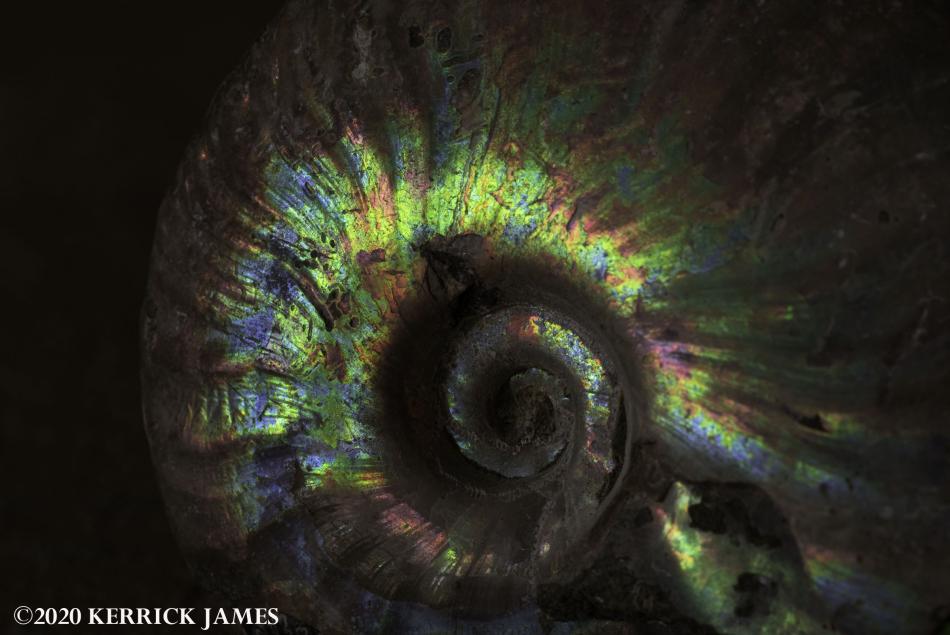 Tickets go on sale in January and many of the dealers come early and may stay later than the core show at the Convention Center at 260 S. Church Street, which is only open during the first two weeks of February. Parking here is $10 per day but is free or nearly so at many of the dealer sites. Navigating the show is easier if you visit their website, which features a map so you can plan ahead.
So, if you are truly ready to buy that star sapphire gem or iridescent ammonite show-stopper to feature in your well-lit display case, mark the dates and bring home some earth art to share with friends and family, and relate the stories told by those miners who brought their treasures from Africa, South America, or even some famous old mining districts in the U.S. Maybe you'll see me there, bargaining for that tourmaline that got away last year.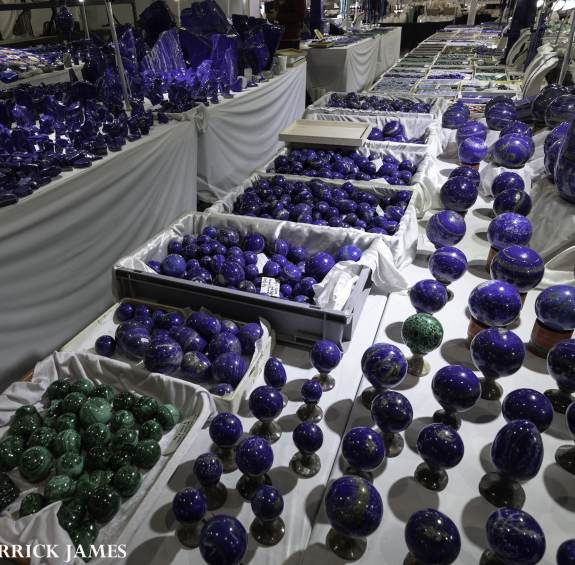 Whether you're an avid crystal collector or a casual gem admirer, you won't want to miss the Tucson Gem and Mineral Show. Maybe you'll see me there, bargaining for that tourmaline that got away last year.
You'll barely scratch the surface with just a single day here, so consider staying a night or two in the Old Pueblo. Cuisine in Tucson is quite varied and can be outstanding, though my favorite near the heart of the Tucson Gem and Mineral Show zones is El Charro, renowned as the oldest continuously operating Mexican restaurant in the U.S.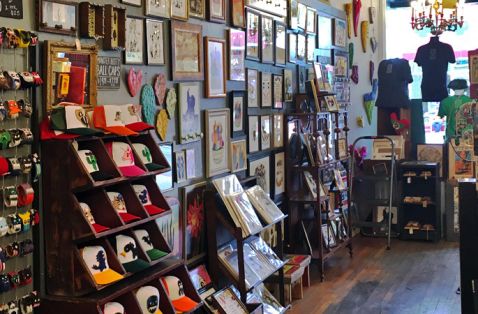 Arts & Entertainment
With a twice-yearly artisan market attended by thousands and a storied street known for its quirky local boutiques, Tucson is a haven for...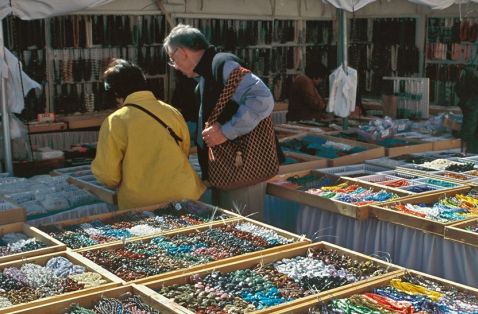 Heritage & Culture
Gem and mineral fans will find a "rocky" situation in Arizona with a number of shops, shows and sites that celebrate Earth's natural treasures.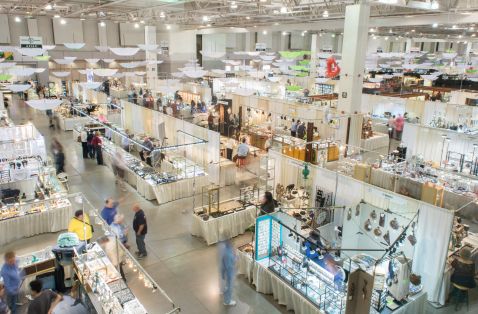 Arts & Entertainment
Drawing crowds from around the world, the Tucson Gem, Mineral & Fossil Showcase offers gems, of course—rare, beautiful, loose, fitted and...