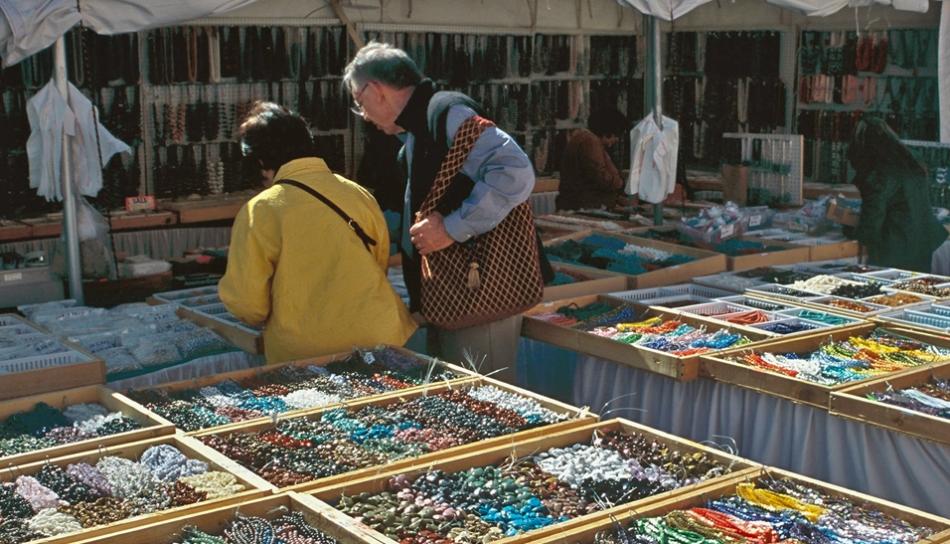 Heritage & Culture
Arizona Sparkles with Gems & Minerals
Gem and mineral fans will find a "rocky" situation in Arizona with a number of shops, shows and sites that celebrate Earth's natural treasures.
Arizona's gem shows and festivals
Arizona's largest gem shows happen in late winter and spring when the days are warm and the nights cool.

The world's largest treasure hunt, or so it's been called, kicks off in the first two weeks of February in southern Arizona. That's when the Tucson Gem, Mineral & Fossil Showcase—Tucson Gem Show, for short—takes over large parts of the city's downtown and surrounding areas. This massive event draws tens of thousands from all over the world to buy and sell gems, minerals, stones, rocks—you name it—alongside jewelry and jewelry-making tools, handmade crafts and more.

It can be overwhelming to even the most veteran of gem show attendees, so we created a guide to help sort through it all.
Tucson's gem show coincides with another—the popular Desert Gardens Rock, Gem & Mineral Show in Quartzsite in late January. Thousands of vendors, including around 500 rock and mineral dealers, converge on this Western Arizona town for a swap-meet atmosphere where you'll find gems, fossils and jewelry from professional and amateur rock hounds, lapidaries and artisans.

Also in February, Gold Rush Days salutes Wickenburg's mining and ranching heritage with a weekend of activities that includes gold panning, mining-skills contests and tours of the nearby Vulture Mine ghost town that put the town on the map.

Rounding out spring, the Apache Leap Mining Festival in Superior, east of Phoenix, features grueling miner competitions like sawing, spiking, drilling and mucking for cash prizes. Kids can safely try their mining skills, too, during this March event that features music, a crafts fair, a carnival and history talks.

Don't plan to be in Arizona for these shows? You can still shop for earthly treasures year-round, from rare fossils to jewelry made with Arizona's unique gems.
Shopping for Arizona gems and minerals
Mineral hunting in Tucson
Collectors of all ages, experience levels and budgets flock to Tucson Mineral and Gem World on the city's west side. Lose yourself for hours among the bins of rocks, fossils and rough-cut gems—more than 100,000 items in all—where geological oddities like fulgurites (root-like formations created when lightning strikes desert sand or soil) cost as little as $10. Its location near the Arizona-Sonora Desert Museum and Old Tucson makes this a perfect stop on a family outing.
Bisbee turquoise and more
The search for copper at Bisbee's Lavender Pit Mine also unearthed rich lodes of turquoise that's prized the world over for its brilliant blue color. Bisbee turquoise, malachite and campbellite (a mixture of copper and other minerals such as azurite, calcite, malachite, pyrite, quartz and others) are among the many striking gemstones used in the unique wearable art you'll find at shops like Jewelry Designs by Owen on Main Street. Of the bracelets, earrings and necklaces created by owner David Owen, perhaps most interesting are the intricate silver-and-jasper scenes: everything from ancient desert ruins to Chinese pagodas.
A Globe rock-hounding gem
John Mediz opened the Copper City Rock Shop in the former mining town of Globe in 1970, but he dates his interest in the earth's bounty back to junior high school (some 70 years ago, give or take). He enjoys sharing his vast reserves of knowledge—about gems and minerals—with everyone from newbies to seasoned collectors. He's particularly knowledgeable about Arizona minerals and gemstones, such as Apache tears (a type of obsidian), and carries some rare specimens of the metal that gives his shop its name.
Arizona mineral museums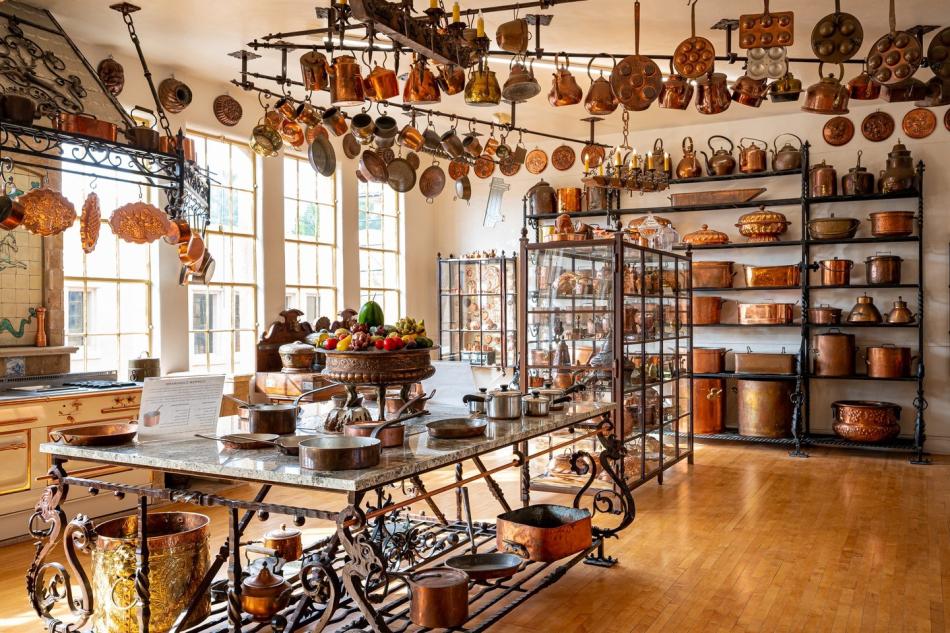 The Alfie Norville Gem & Mineral Museum displays some 2,000 pieces from its collection of more than 40,000 specimens from its new location in the Historic Pima County Courthouse in Downtown Tucson. The collection emphasizes minerals from Arizona and Mexico, but also contains meteorites and minerals from around the world.

The Bisbee Mining & Historical Museum, a Smithsonian affiliate, details Bisbee's 19th-century rise as "Queen of the Copper Camps" and its role in the industrialization of America. Walk through mine and crystal cave models and see artifacts that detail life during the former mining town's boom era.

The Arizona Copper Art Museum in Clarkdale, south of Sedona, shows how people have used copper from the 16th century to today. Its 5,000 pieces from around the world represent military art, architecture, kitchenware and drinkware, and distillery equipment. (Of note: Clarkdale gets its name from "America's Copper King," Senator W. A. Clark, who established it as a company town for workers at his mines in nearby Jerome.)

For a look at ancient and modern American Indian jewelry, visit the Museum of Northern Arizona in Flagstaff. The Babbitt Gallery of Southwestern Native American Jewelry features 100-plus pieces of gem and silver artwork by Rio Grande, Hopi, Navajo and Zuni artisans.
Arizona mining tours
Southern Arizona's mining past and present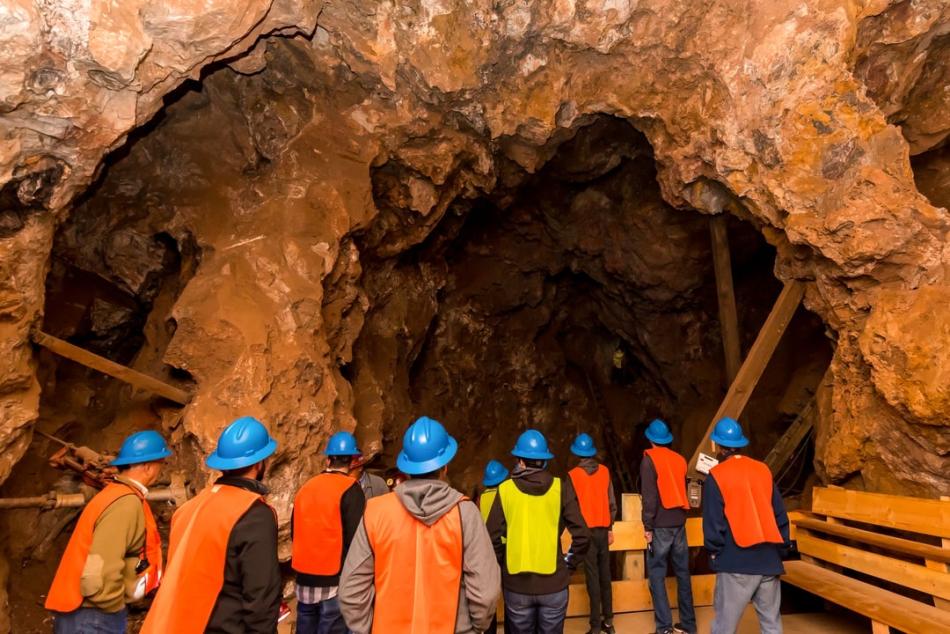 Former miners share their tales as tour guides for the Queen Mine Underground Tours in Bisbee, about an hour and a half south of Tucson. For almost a century while they were in operation, Bisbee's mines produced metals valued at more than $6 billion (in 1975), the majority being copper. During the tour, you'll don a hard hat, miner's headlamp and slicker and ride the tram 1,500 feet into the shaft where you'll learn what it took to get copper out of a mountain.

For a modern mining perspective, visit the ASARCO Mineral Discovery Center near Sahuarita, just south of Tucson. Find out how copper is used today, then look over an open pit mine worked by gigantic trucks and watch as it's processed.
Castles and caverns in Western Arizona
Head underground for a tour of the fluorescent (and phosphorescent) mineral walls of Hull Mine near Yuma in Western Arizona, also known as the Enchanted Caverns. Following a two-mile ride among the wilderness of the Sonoran Desert, you'll learn the history of the Castle Dome Mining District and see the volcanic core that gives the area its name.

Below the surface, the mineral walls of the fluorescent room show off an array of neon colors that are a sight to behold. Round out your tour with visits to a desperado's hideout, a blacksmith shop, Peg's Saloon, old mine workings and more.
---
Author Elena Acoba contributed to this story.
Arts & Entertainment
Drawing crowds from around the world, the Tucson Gem, Mineral & Fossil Showcase offers gems, of course—rare, beautiful, loose, fitted and...
Heritage & Culture
Fascinated by underground activities? You'll hit pay dirt in Arizona, home to the most famous gold mine that might never have existed and host...