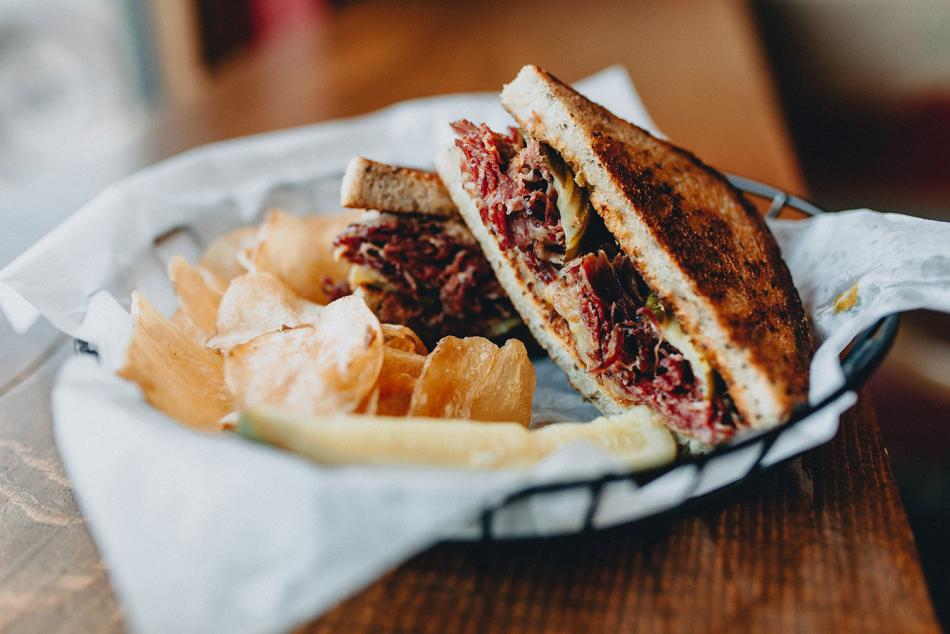 Meet the Maker: Proper Meats + Provisions
While you can enjoy a pastrami sandwich and a beer at one of their high-top tables, Flagstaff's Proper Meats + Provisions makes no bones about the fact that it is, after all, a butcher shop.
There are certain crafts that require an artisanal touch. In our "Meet the Maker" series, we dive into the worlds of Arizona's most skilled culinary artisans. This article takes us to Flagstaff to meet Joe Fiandach and Paul Moir of Proper Meats + Provisions.

Any patron who walks into the clean, bright environs of Proper Meats + Provisions in Flagstaff can settle into a high-top table and enjoy a warm pastrami sandwich and a cold beer.

But make no bones about it: This place is a butcher shop.

Sides of beef and pork are wheeled in on racks through the front door, and customers have a full view of the meat being carved into chops, loins, steaks, filets and more. They hear the rumble of grinders making hamburger and sausage mixes, as well as the occasional whine of a band saw slicing up beef bones.

Vegans, you have been warned.
Sustainably raised beef in Arizona
This craft butchery, housed in an early 1900s storefront in the city's historic Southside district, is the brainchild of owner Paul Moir and butcher Joe Fiandach, who realized that Flagstaff lacked access to sustainably raised Arizona meat.

"There's a lot of beef raised in Arizona," explains Moir, who also owns Brix restaurant in Flagstaff. "But most of that beef gets auctioned, shipped out to feedlots out of state and then into what I call the giant meat grinder of the nation. Then, ironically, we have to import it back to Arizona."

Moir enlisted the help of Fiandach, a culinary school grad who had worked at Brix as a cook, to help him open the butchery in 2014. The idea was to make Arizona-raised meats available to retail customers at the shop, as well as to supply his restaurants. Moir and Fiandach sought out local ranchers and farmers—many in Chino Valley, Arizona—who agreed to sell them pasture-raised beef and free-range chickens, and are working with other Arizona farmers to supply them with pork.
The tools of the trade
Donning the requisite white aprons, Fiandach and his crew use a variety of knives, hooks and handsaws to carve meat into the exquisite cuts displayed in shop's glass cases. But, in keeping with their waste-not mission, the team utilizes everything, selling tallow ("Great for French fries," says Fiandach), beef bones for stock and dog chews, and even dog food.

"It's fully cooked," says Fiandach. "I've tasted it. Just needs salt."
Beyond butchery
But there's more. The tiny kitchen, equipped with a smoker, produces take-home items like stock, soups, stews, pork chili, Bolognese sauce, duck confit, sausage varieties, bacon, pastrami, ham and other prepared foods, all incorporating locally sourced spices and organic produce. The deli offers a selection of sandwiches, including (surprise!) options for vegans and vegetarians.

The shop also accommodates special requests and packs the cases with turkey, ham and prime rib during the holiday season. Their best seller? Ribeye steaks. But Fiandach tries to steer customers to other flavorful cuts of beef, such as flatiron steaks.

Proper Meats + Provisions has become a fixture in the burgeoning Flagstaff foodie scene, drawing a healthy lunch crowd for the deli offerings, and regular customers who shop for Arizona-raised meats.

"People like that we are an old-school market," says Moir. "We have customers who come in regularly—like five times a week—to pick out something for their daily dinner."
Flagstaff
More to Eat & Drink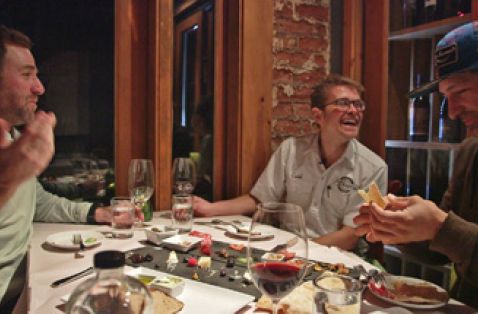 Eat & Drink
Caleb Schiff, owner of Pizzicletta, gives his cycling buddies a taste of Flagstaff's culinary scene—a scene he helped elevate in a mountain town...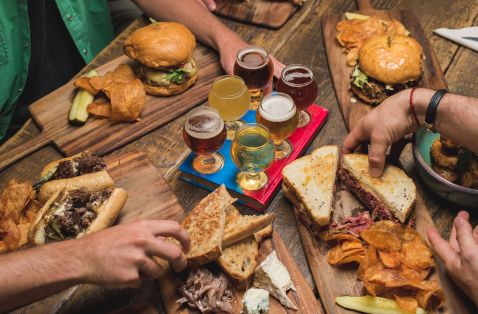 Eat & Drink
The mountain town of Flagstaff may be famous for skiing, snowboarding and hiking, but this outdoorsy enclave offers big-city culinary...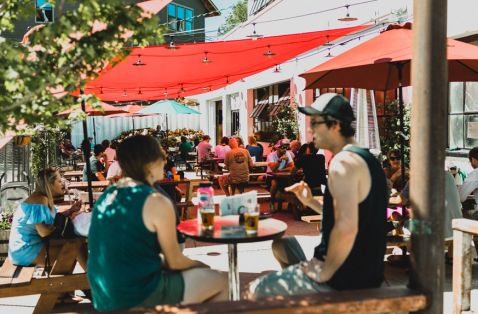 Eat & Drink
The popular Flagstaff Brewery Trail introduces beer drinkers to northern Arizona's craft brew scene, taking you from crisp ales to local lagers.