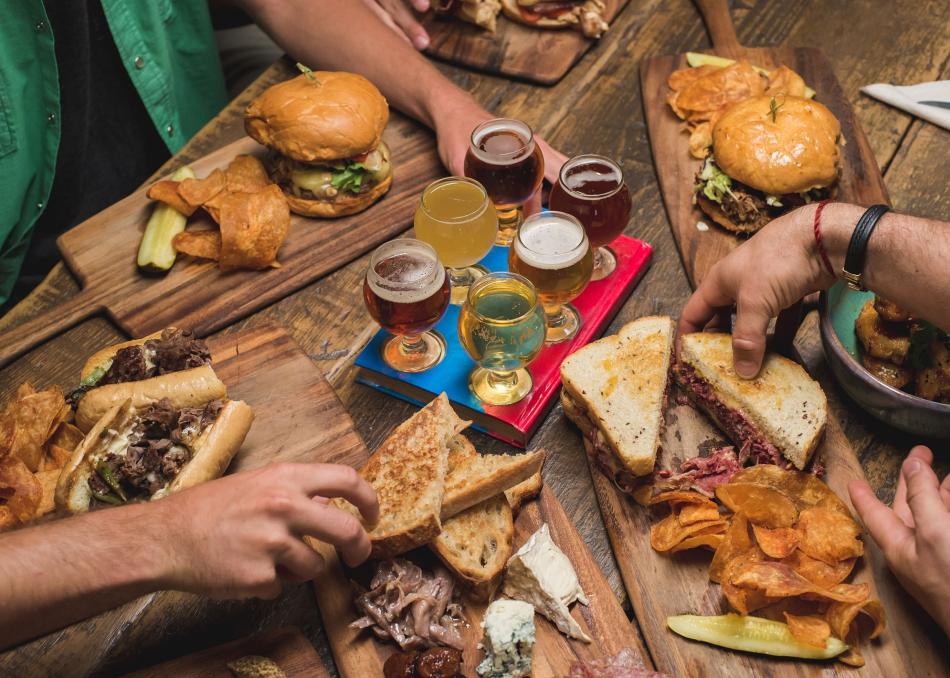 It's the Weekend. Let's Eat. Flagstaff
The mountain town of Flagstaff may be famous for skiing, snowboarding and hiking, but this outdoorsy enclave offers big-city culinary sophistication, too.
We're all about giving you reasons to travel for a good meal. "It's the Weekend, Let's Eat." features itineraries for where to dine and what to order in cities throughout Arizona. This edition takes us to Flagstaff.

The mountain town of Flagstaff may be famous for skiing, snowboarding and hiking, but this outdoorsy enclave offers big-city culinary sophistication, too. In recent years, a plethora of chef-driven restaurants has bubbled up, luring diners to linger over a meal before hitting the slopes or trails. Bottom line? You might want to rethink subsisting on energy bars while in town and instead weave in stops at these stellar Flagstaff restaurants.
Friday: Dinner
Kick back with a craft cocktail in the pastel-hued, light-filled dining room of Atria, an American fare restaurant helmed by Food Network "Chopped: Grill Masters" finalist and renowned chef Rochelle Daniel. She whips up seasonally inspired dishes such as ricotta and huckleberry tortellini or coal-roasted beets as appetizers, a lemon- and caper-dressed chicken for an entrée and rum cake or lemon curd for dessert. Perhaps an Amaro Nonino or a Fernet-Branca as a digestif to conclude the evening?
Saturday: Breakfast
For nearly four decades, Macy's European Coffee House has been Flagstaff's de facto living room, where locals sit for hours, sipping coffee made from house-roasted beans. The vibe? Bohemian, art-filled and elbow-to-elbow, unless you can score a barstool outside. Try a cinnamon-flecked café Mexicano or a Macy's Special, made with espresso and steamed hot chocolate. Then, ponder the beckoning baked goods. Vegan and vegetarian breakfast offerings are other great choices—steamed eggs, yogurt and granola, waffles, breakfast sammies or biscuits and gravy (yup—vegetarian gravy).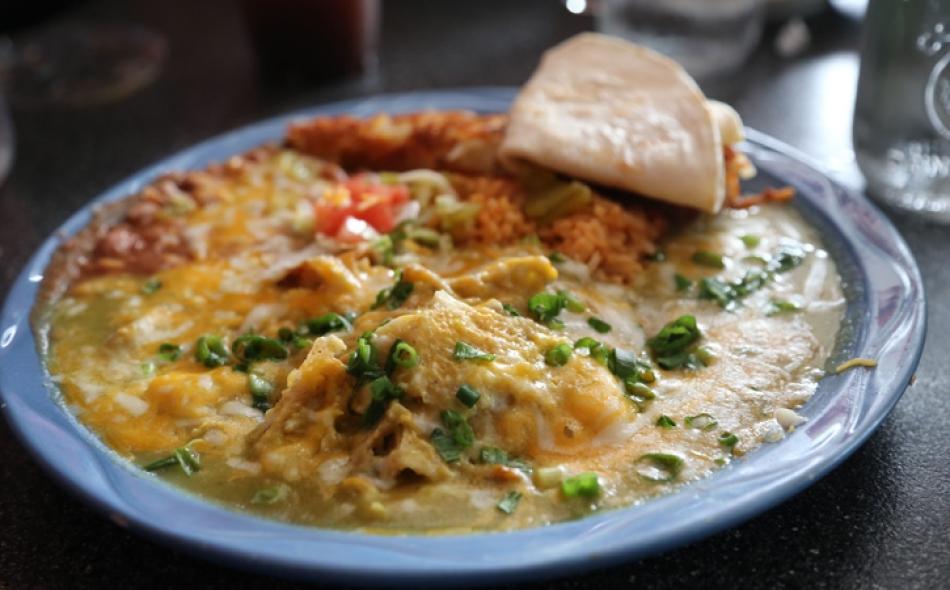 Saturday: Lunch
People who have been away from Flagstaff awhile are known to make their first stop back in town at MartAnne's Burrito Palace, right on Historic Route 66. The café, known for its bright red walls, Dia de Los Muertos-themed art and colorful dinette chairs, has become a pilgrimage spot for its chilaquiles, burritos and chimichangas. If you are, by some unfathomable reason, still hungry after one of these heaping plates, try the banana split French toast with strawberries, whipped cream, chocolate, caramel and—of course—sprinkles. Recommended: A post-lunch nap.
Saturday: Dinner
Historic Barrel + Bottle House is part of Flagstaff's robust craft brewing scene. For a pre-dinner drink, sample the brewery's own beers, like the Piehole Porter—with notes of cherry and vanilla—or the citrusy Oceanfront Property, a cool, crisp brew that's perfect for a summer night on the patio. Then it's on to an adventurous dinner at Shift. This white-walled, blue-trimmed resto serves up inventive offerings such as pickled French fries, lamb shank with lobster mushroom sour orange sauce and sorbet starter dressed in chèvre cheese and sea salt.
Sunday: Brunch
By Sunday, an early-morning hike might be warranted so you can enjoy a guilt-free brunch at Josephine's Restaurant. Housed in a Craftsman-style bungalow and named for chef Tony Cosentino's mother, the restaurant has a cozy interior and a landscaped front patio, ideal for relaxing with a mimosa or Bloody Mary on a sunny day. Go for a smoked salmon omelet, eggs Benedict or the steak and potato hash, then place a to-go order for the Zeppoles, Italian donuts with vanilla cream.
More to Eat & Do
in Flagstaff
Cities
Enjoy all four seasons in Northern Arizona's largest city — located along historic Route 66 just 80 miles from the Grand Canyon.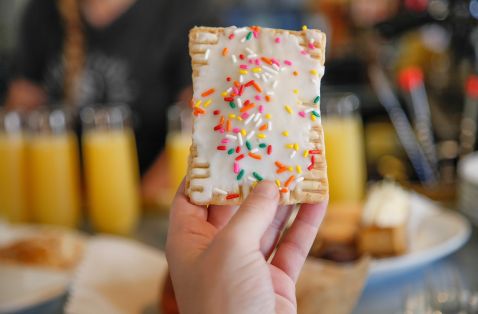 Eat & Drink
From Nutella bark to French crullers, Arizona has plenty of reasons to eat dessert first. Here are some of the best in Flagstaff.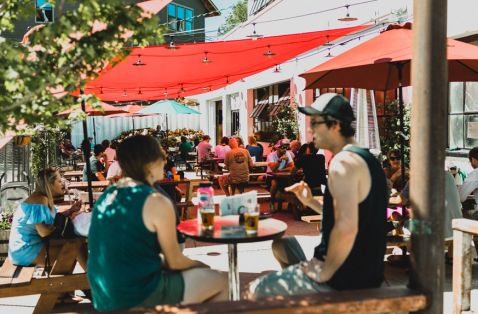 Eat & Drink
The popular Flagstaff Brewery Trail introduces beer drinkers to northern Arizona's craft brew scene, taking you from crisp ales to local lagers.