Journey to Tribal Lands
American Indian guides offer authentic cultural experiences and adventures in some of the state's most spectacular places.
The cultural history of what is now Arizona stretches back to time immemorial. For thousands of years, communities have lived in reciprocity with the canyonlands and river valleys, constructing spectacular cliff dwellings, carving vast networks of canals and creating art that honors the natural world.
These cultures still thrive today, and many American Indian communities are leading a revitalization of language, foodways, philosophy and traditions. That makes this an exciting time to engage with and learn from the original stewards of these lands.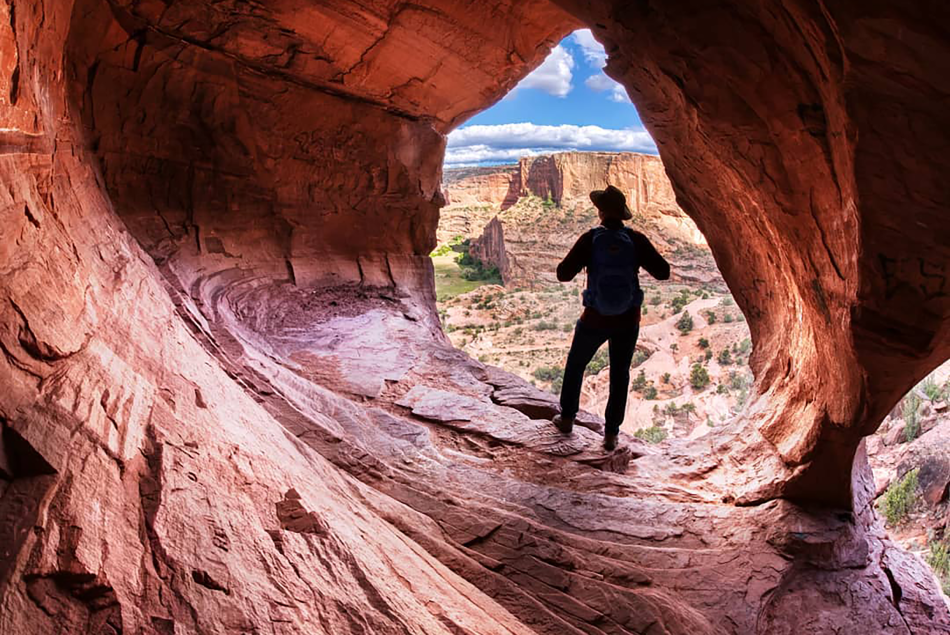 In Northeastern Arizona, an enlightening adventure awaits in Canyon de Chelly, one of North America's longest continuously inhabited landscapes. Visitors can take hiking or Jeep tours through this sacred landscape of towering sienna cliffs with Canyon de Chelly Tours. All the company's guides are Diné — Navajo — and most were born in the canyon and can regale visitors with stories of their lives and ancestors.

Guests might hike with septuagenarian ultrarunner Elsie Cly, Navajo mythology specialist Percy Yazzie or flute player Reginald Etsitty. Guides may talk about their deep connection to the canyon, the medicinal and edible plants people forage there, and the area's dark history of massacre and conflict.

"Our guides have first-hand knowledge, and we know how we grew up, so I think a lot of our guests walk away with a deeper knowledge and respect for the canyon residents and Diné people," says Tanya Yazzie, owner of Canyon de Chelly Tours.
Crystal Cree and Brian Roessel are also passionate about sharing Navajo culture through their company, Hołdzilei Hiking Strong. While sauntering among shimmering aspens and aromatic pines on day hikes in the Chuska Mountains, which span Northeastern Arizona and Northwestern New Mexico, they tell guests about the holistic Navajo view of land and stewardship. In addition, Cree and Roessel lead occasional backpacking trips featuring Navajo cultural demonstrations and storytelling.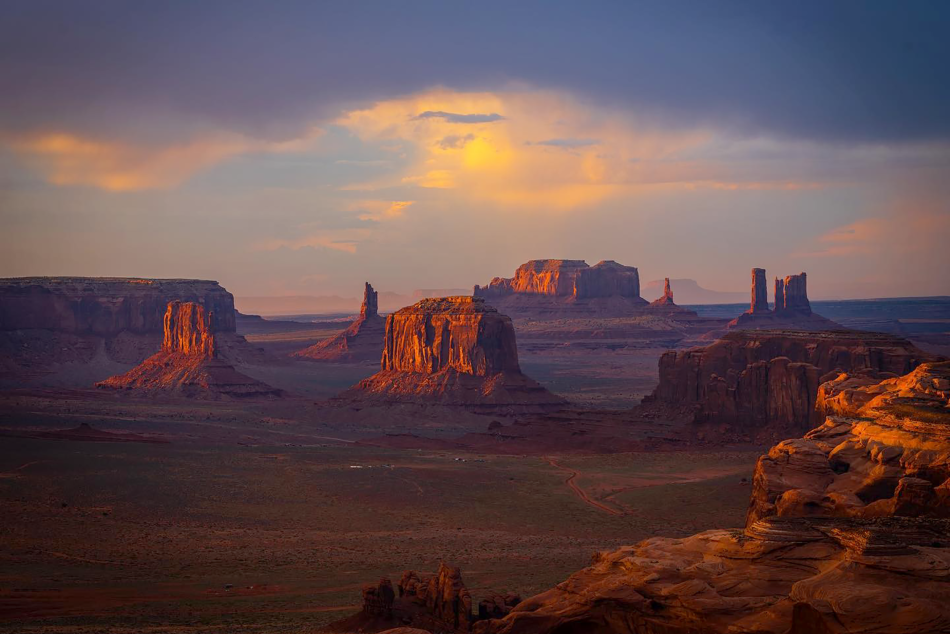 In Monument Valley, traveling with Monument Valley Safari allows visitors to get an intimate look at monoliths only accessible with a Navajo tour company. Plus, connecting with Diné guides such as Toney Begay, the son of an herbalist and a medicine man, or Jean Greyeyes, a schoolteacher who has worked with archaeologists on the Navajo Nation, deepens the experience of journeying through this iconic wonderland. Guides might even play a flute or sing a ceremonial chant passed down from generation to generation.

A tour guide is mandatory for exploring Northern Arizona's Antelope Canyon, which cocoons visitors in corkscrew-shaped, amber-colored rock walls pierced by shafts of sunlight. The guides with Antelope Canyon Tours, run by Navajo owner Carolene Ekis, share stories of Diné culture and history and offer tips on taking stunning photographs of the slot canyon.
The company also leads tours to remote corners of the Vermilion Cliffs National Monument, where mauve and ochre sandstone twists like a tempestuous sea topped with cloud-like boulders. Adventurous Antelope Canyon Tours guides visitors through Antelope Canyon, Rattlesnake Canyon and Owl Canyon. In mid-2023, the company launched IKG Air, the first totally Navajo-owned aviation company providing helicopter tours throughout the region.
"We bring our cultural knowledge to visitors who may not know our story and can learn more about us," said Marketing Director Jeremy Arviso, "Which in turn can lead to greater understanding of our people."
This article as originally published in the 2023 Arizona Official State Travel Guide.
---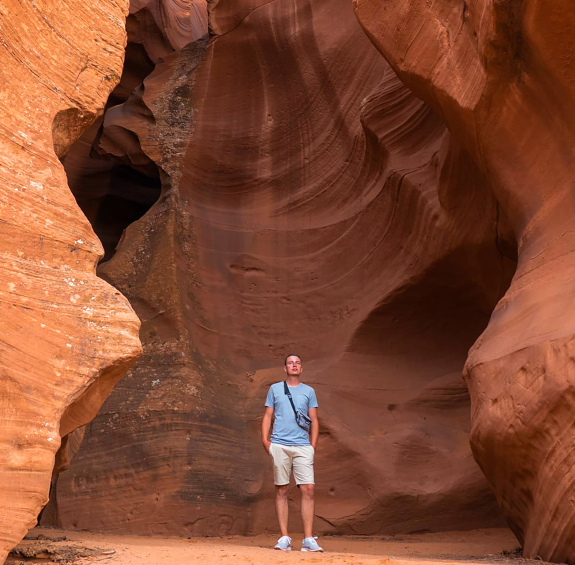 Know Before You Go
"The Navajo Nation is a country within a country," says Tanya Yazzie, owner of Canyon de Chelly Tours.
Some of its laws, such as the prohibition of alcohol, differ from those elsewhere in the United States. Customs may also differ; some Navajo people feel it's disrespectful to look people in the eyes, and some are uncomfortable shaking hands after the effects of COVD-19.
When traveling in Tribal Nations, respect local laws and culture, practice Leave No Trace ethics and be open-minded to hearing different perspectives — and even difficult aspects of American history.