Meet the Makers
Meet the Makers: Hopi Artist Iva Honyestewa
As one of only two artisans weaving the "pootsaya," Iva Honyestewa continues the traditions of Hopi basketweaving by innovating with a unique design all her own.
In the Hopi village of Second Mesa, in a small room that connects Iskasokpu Gallery to the home of Iva Honyestewa, floor-to-ceiling shelves line the walls. In the center of one wall, a window looks out over a northern Arizona canyon striated in color.

It's here where Iva—Hopi name Honwynum, which means Female Bear Walking—houses the customary materials for Hopi basketweaving: strands of yucca sun-bleaching from green to white in the windowsill, threads of rabbitbrush stored in bins, willow and sumac branches rounded into rings hanging on the wall.
In Hopi culture, basketweaving is an art whose technique and designs are passed down from generation to generation.
For Iva basketweaving is also both a spiritual endeavor and a communal activity. When she weaves alone, it's meditation. When she weaves with others, it's a time to talk and laugh.

She first learned to weave the coil basket when she was a child, but it wasn't until she was older that she learned how to make the sifter under the guidance of her cousin Beth Dawahongnewa.

Innovating a new style isn't common in traditional Hopi basketweaving, but Iva had been mulling over the idea for years. She knew, though, that a new creation could not come from nothing. Like everything that is given to us on Earth, the Hopi believe that growth, especially new, must have a purpose.

Seeing her people as a community divided by distance and traditions, Iva chose a design that symbolized unity.

Her creation, the pootsaya, emerged in 2014, during her artist residency at the School for Advanced Research in Santa Fe, and it's the first of its kind in the world. Now, Iva and her niece Reba Ann Lomayestewa, whom Iva taught how to weave the pootsaya, are the only basketweavers making it.

The pootsaya gets its name and elements from the two styles of baskets from which it borrows, the coil (poota) and the sifter (tutsaya)—it's a literal tying together of separate traditions. As Iva sees it, the basket offers a reminder that we are all connected.
While Iva's bold designs draw people from far-flung places to Second Mesa to buy her baskets, it's her powerful message of unity woven into the pootsaya that resonates the most.

Iva exhibits at juried art shows such as the Prescott Indian Art Market and the Heard Museum Guild Indian Fair & Market. But the real treat is visiting Iskasokpu Gallery in person on Second Mesa, where a little room with a big view keeps safe the sacred tools of an ancient tradition.
---
To purchase the coil, sifter or pootsaya basket from Iva Honyestewa or Reba Ann Lomayestewa, contact Iva or Reba, or check out the Hopi Arts Trail.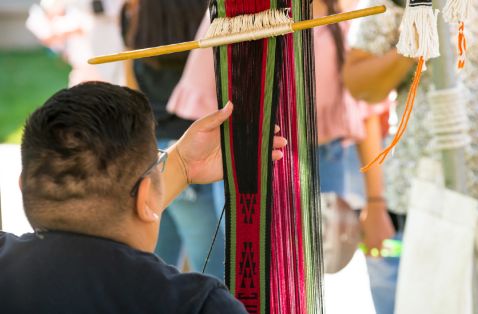 Arts & Culture
Visitors to any of the 22 tribes in Arizona have a wonderful opportunity to buy handmade work directly from the artist or an approved retailer....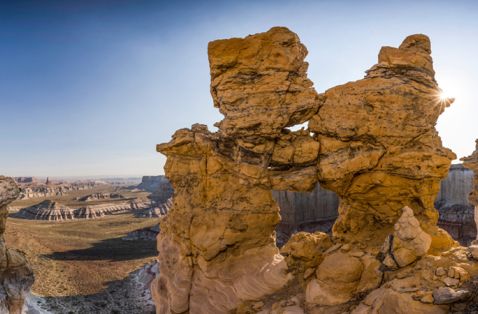 Road Trips
From cultural etiquette to tour suggestions, here's everything you need to know about visiting the many tribal communities in Arizona.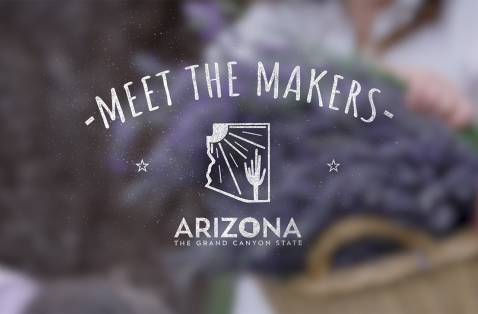 Arizona-Made
Crafters, builders, makers—their work tells stories about a place inasmuch as the place influences their work. Consider how the unique mix of...