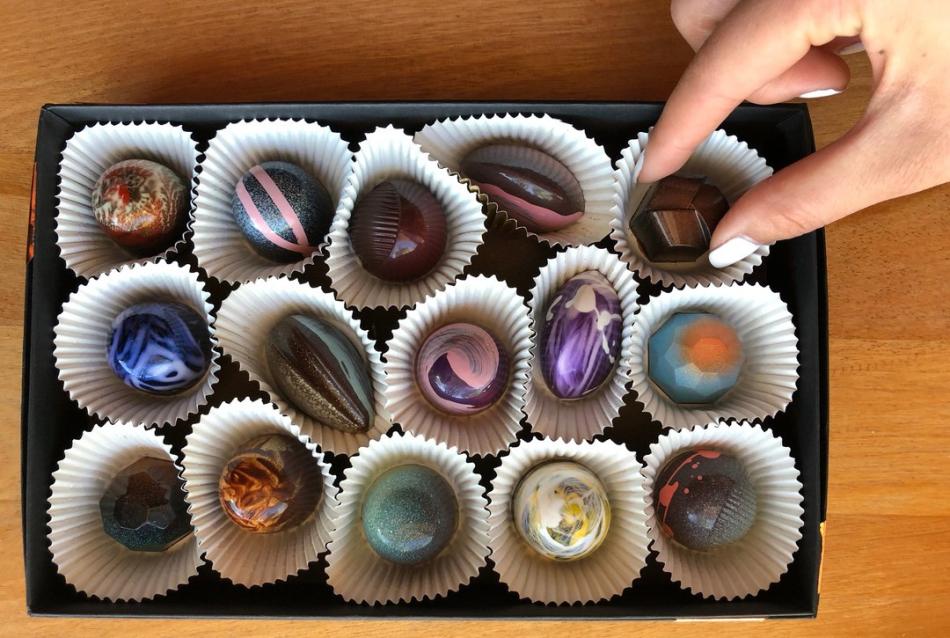 Eat & Drink
Arizona's Best Sweets: Tucson
From fruity paletas to icy raspados featured on the Travel Channel, Tucson has plenty of reasons to eat dessert first. Here, we round up some of the best treats to be found in the "Old Pueblo."
Desert-inspired chocolates
Drawing inspiration from local ingredients, Monsoon Chocolate creates sweet confections including bars, chocolate-dipped fruit, and beverages from a small factory and cafe on 4th Avenue and 22nd Street.

Their signature bon bons are the star, however, with flavors including the spicy chiltepin pepper, pomegranate hibiscus, blood orange dulce de leche, pepper rose, and several vegan options such as passionfruit lime and cocoa nib horchata. All come so beautifully decorated it's almost a shame to eat them...almost. Monsoon's collaborations with local roaster EXO Coffee and distillery Whiskey del Bac created several flavors sure to please the adults.
Fruity paletas with a little something extra
The paleta, an icy Mexican treat perfect for Arizona's warm summer temps, is similar to a popsicle. Except better. At HUB Ice Cream, their paletas dipped in tajín or dark chocolate are local favorites. These ice pops are made with fresh fruit and sometimes cream, chocolate, coffee or other flavors, some of which are vegan-friendly.

Retro-hip HUB opened as a response to customer enthusiasm for the house-made desserts at HUB Restaurant. Loyalists love the tempting selections of ice cream tacos, sundaes, cookies and bubble waffles. But their clear claim to fame is the ice cream—HUB boasts 300 rotating flavors, all inspired by Tucson.
Chocolate chip cookies, and then some
When it's not serving breakfast, lunch or dinner, Time Market moonlights as an impressive artisanal bakery. Every loaf is baked with three simple ingredients—flour, water and salt—and the loaves emerge crackly on the outside, soft and chewy on the inside.

Then there are the popular salted chocolate chip cookies. When a batch of chocolate arrived at the market already melted, Time's pasty chefs decided to mix it into a cookie and add a pinch of salt. Voila, the salted chocolate chip cookie was born! Not in the mood for chocolate? Try to snag a slice of the olive oil cake that has just a hint of sweetness to enhance the oil's natural nuttiness.
Sweet cream honeycomb ice cream
At The Screamery, owners Ken and Linda Sarnoski churn out cool scoops of natural ice cream in flavors like the perennially popular Sweet Cream Honeycomb, which is crafted with local honey and milk from grass-fed cows. Elevate your scoop with an order of Ice Cream Nachos. The dish puts a sweet spin on the savory snack with waffle-cone chips, hot fudge instead of cheese, and a scoop of ice cream.

The Sarnoskis also pasteurize their own ice cream, which allows them to infuse their sometimes traditional, sometimes quirky flavors directly into the ice cream base.
A raspado good enough for TV
Consisting of fruit juices, shaved ice and a splash of condensed milk (dulce de leche), the raspados at Sonoran Sno-Cones are so vibrant, that regular popsicles pale by comparison. In fact, the mangoyada raspado—a sweet and spicy blend of shaved ice, fresh mango, chamoy and lime—was featured on Travel Channel's "Bizarre Foods Delicious Destinations."

Other ways to enjoy a raspado: Pair any two flavors (like mango and strawberry or pineapple and coconut), and have it over shaved ice with a scoop of vanilla ice cream and an extra drizzle of dulce de leche.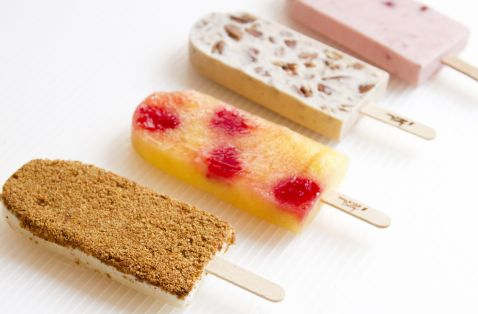 Eat & Drink
In a city as vast as Phoenix, the options for sweets and desserts are equally endless. From cream cheese pies to creamy strawberry milkshakes,...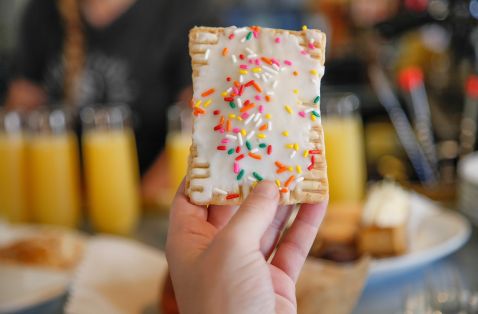 Eat & Drink
From Nutella bark to French crullers, Arizona has plenty of reasons to eat dessert first. Here are some of the best in Flagstaff.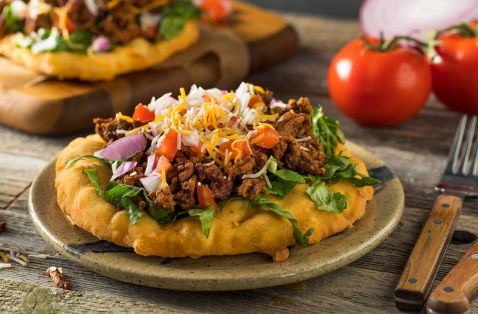 Food Worth Traveling For
Whether you prefer casual eateries or James Beard Award-winning dining rooms, Arizona serves up culinary experiences to remember. Indulge your...