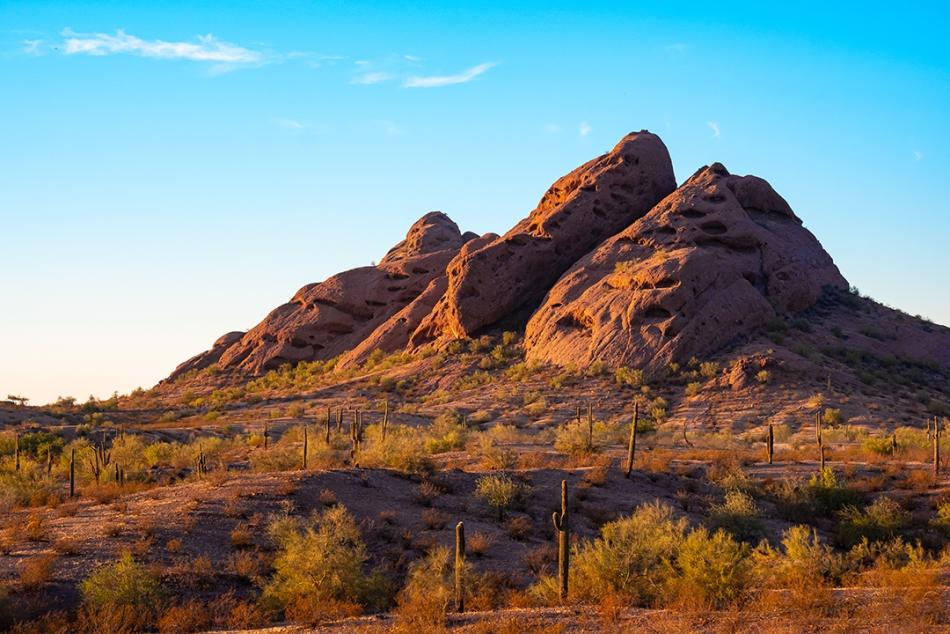 Less strenuous ways to connect with Arizona's natural beauty
6 Easy Arizona Hikes
Arizona is renowned as a hiking destination. Many challenging hikes—such as Camelback Mountain in Phoenix or Bright Angel Trail at the Grand Canyon—grant breathtaking views that can only be seen on the trail. But so do plenty of easier hikes. These six options offer outdoor adventures perfect for those seeking less strenuous ways to connect with Arizona's natural beauty.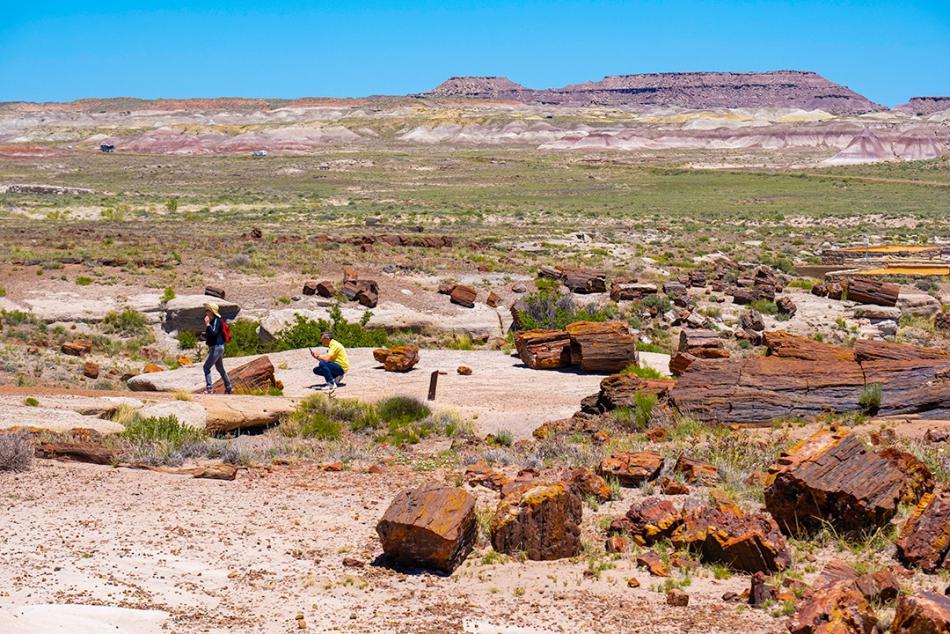 Aspen Nature Loop Trail
Explore the stunning scenery of Flagstaff's San Francisco Peaks on the 2.5-mile Aspen Nature Loop Trail. The trek starts at Humphreys Trailhead—which will take you to the top of Arizona's highest mountain—and traverses the western flank of the San Francisco Peaks. It only gains about 300 feet in elevation, making it a relatively easy jaunt.
You can look forward to expansive blue skies and views of mountains and volcanic fields, plus you'll be surrounded by Flagstaff's signature aspen trees along with spruce and pines. Hike this trail in the fall to see the aspens all aglow in yellow.
Blue Mesa Trail
The Petrified Forest National Park near Holbrook is one of Arizona's most iconic parks, largely due to its one-of-a-kind landscape. To experience it up close and on foot, hike the 1-mile Blue Mesa Trail.
Although the start of this loop trail is steep, it quickly levels off to a leisurely stroll. Take in views of the Petrified Forest's famed striped bluish bentonite clay along with the petrified wood that this park is renowned for.
This trail is both paved and gravel, and the trailhead is located just off the mile 15 marker. When you hike here, you're also stepping back in time—paleontologists have discovered animal and plant fossils in the sedimentary layers of the blue mesa dating back thousands of years ago.
Park admission is required and costs $25 per vehicle, valid for seven days.
Deadman's Pass Trail
Deadman's Pass Trail is a relaxing way to see Sedona's famed red-rock mesas and spires. The 2.6-mile out-and-back trail connects Boynton Canyon and Long Canyon trails. Plus, it only gains about 300 feet in elevation—an easy stroll.
At the start of this picturesque trail, you'll see the cliffs of Boynton Canyon on your left while Mescal Mountain rises on the right. Manzanita trees and desert shrubs surround the wide trail, with cerulean skies above and Sedona's glowing red rocks in the distance.
Keep an eye out for mountain bikers and horseback riders, who share the trail with hikers. A Red Rock Pass ($5) is required to park at the Boynton Canyon Trailhead.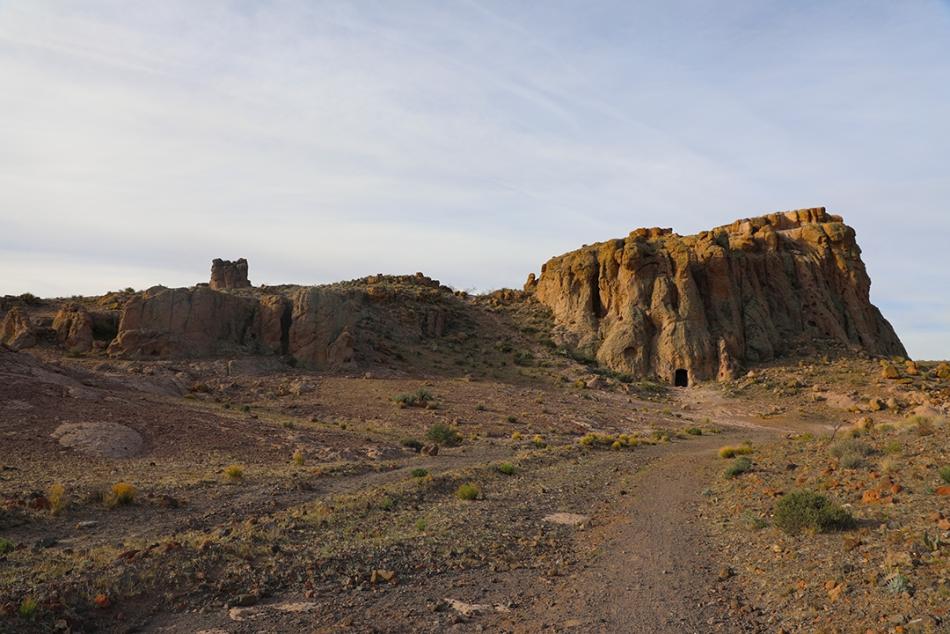 Papago Park, Double Butte Loop Trail
The 1,500-acre Papago Park in Tempe is one of the city's top public parks, which is home to attractions like the Desert Botanical Garden and Phoenix Zoo. Papago Park is also home to Double Butte Loop Trail, a favorite urban hiking path.
This leisurely 2.3-mile-long trail only has an elevation change of 50 feet as it follows the base of the smaller butte and larger double Papago Buttes the park is named after. From various vantage points, you'll be able to soak up city views of Tempe and downtown Phoenix alongside the Sonoran Desert desert scenery.
Trail highlight: The 3,500-seat Papago Amphitheater was built in 1933, and is located just off McDowell Road.
Monolith Garden Trail
The 8.5-mile-long Monolith Garden Trail is a series of loop trails through Kingman's Mojave Desert in northwestern Arizona. Not only will you see striking high-desert flora and fauna—such as Joshua trees and cholla cactus, jackrabbits, and roadrunners—but you'll also encounter colorful, otherworldly volcanic rock formations.
While the hike itself is rated easy, keep in mind that there's little to no shade on the trail, nor any water. Use sunscreen, wear a wide-brimmed hat, and pack water and salty snacks. To learn more about how to safely prep for, and care for, Arizona's outdoors, visit AppreciateAZ.
Sabino Lake Loop Trail
Situated at the base of the regal Santa Catalina Mountains, this roughly 2-mile loop winds through the riparian corridor of Sabino Canyon Recreation Area, a favored outdoors destination in Tucson thanks to a year-round flowing creek and the chance to see dozens of rare bird species.
The easy hike kicks off at the Sabino Canyon Visitor Center and takes hikers along a journey among rock cliffs and desert plant life with an elevation gain just over 144 feet.
Day use passes for Sabino Canyon Recreation Area cost $8 per vehicle.