Hopi Festival in Flagstaff, Light Show in Sedona Among Winners at Arizona Tourism Awards
PHOENIX (July 24, 2018) The Museum of Northern Arizona has been educating visitors about Hopi culture since 1930, when curious travelers from as far away as Germany and Czechoslovakia came to Flagstaff for the first "Hopi Craftsmen Exhibition."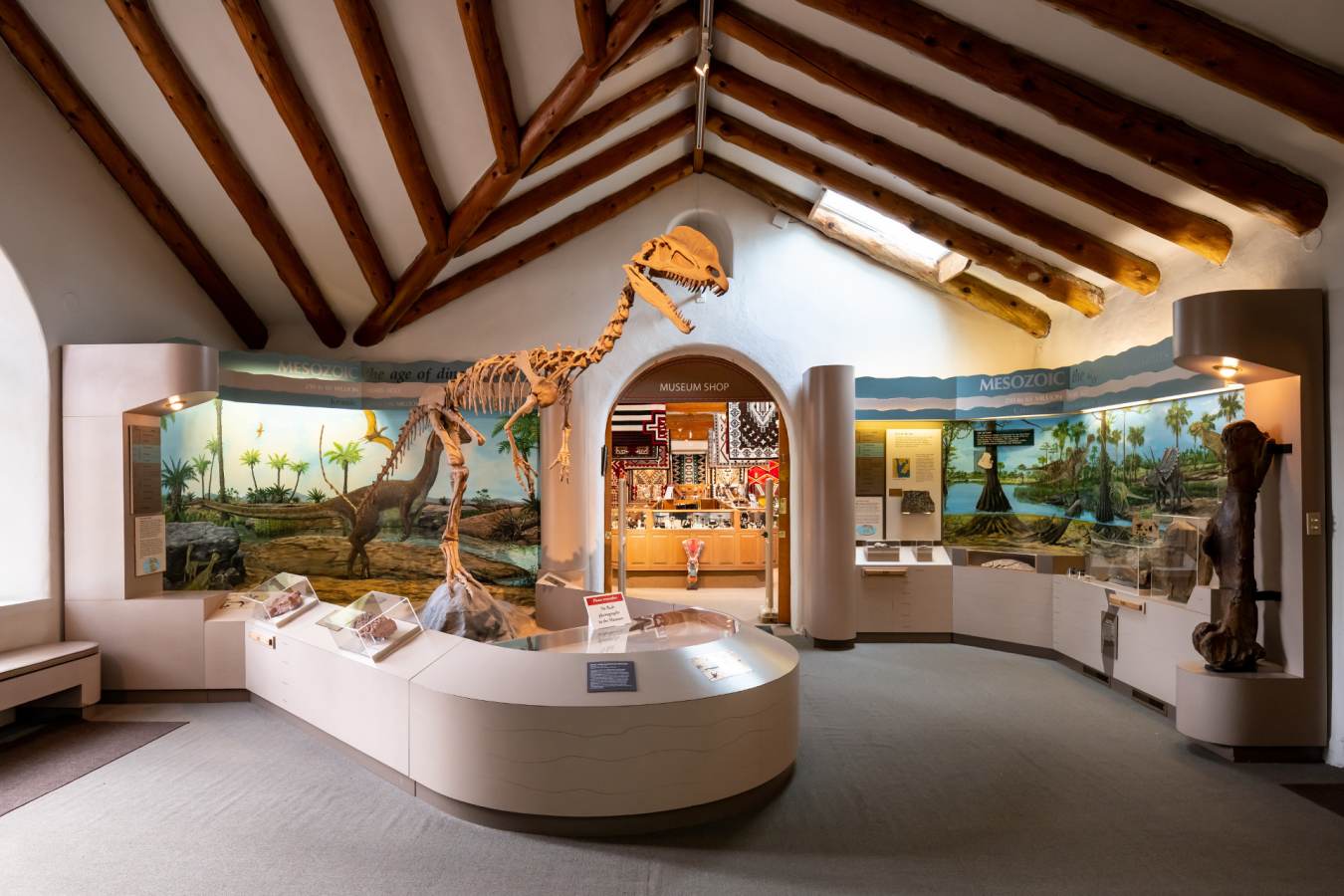 PHOENIX (July 24, 2018) The Museum of Northern Arizona has been educating visitors about Hopi culture since 1930, when curious travelers from as far away as Germany and Czechoslovakia came to Flagstaff for the first "Hopi Craftsmen Exhibition."
The exhibition—now known as the Hopi Festival of Arts & Culture—has since become a Fourth of July tradition in Flagstaff, annually attracting 3,500 visitors and generating more than $100,000 in sales for Hopi artists. For that reason, the Arizona Office of Tourism recognized the Museum of Northern Arizona for "Outstanding Arizona Cultural and Historic Preservation" at the annual Arizona Governor's Tourism Awards Gala at the JW Marriott Scottsdale Camelback Inn Resort & Spa.
More than 100 artists and presenters from Hopi villages across northern Arizona bring their talents and cultural traditions to the festival, which also features presentations by culture bearers and scholars. Recent lectures at the festival covered topics such as the importance of matrilineal identity among Puebloan people and the role of Hopi Code Talkers in World War II.
"The Hopi Festival of Arts and Culture is one of many events in Arizona that help visitors, from near and abroad, better understand the way of life of American Indians indigenous to the Southwest," said Debbie Johnson, director of the Arizona Office of Tourism.
The Office of Tourism also honored the Shonto Community Governance with the "Tourism Spirit of Service" award, recognizing the community's commitment to keeping alive Navajo cultural traditions and driving regional tourism through events such as the Rock the Canyon Music and Art Festival.
The Sedona Chamber of Commerce & Tourism Bureau won the award for "Outstanding Rural Marketing Campaign" for its Sedona Northern Lights holiday event, which boosts tourism in the city during the historically slow period between Thanksgiving and Christmas. The event bills itself as "the nation's largest 3D light show on a natural canvas"—the canvas being Camelhead Rock.
Travel writer Roger Naylor was inducted into the Arizona Tourism Hall of Fame for his longtime devotion to chronicling Arizona's trails and treasures in publications such as the Arizona Republic, Arizona Highways and USA Today, and in his books, "Arizona Kicks on Route 66" and "Boots & Burgers: An Arizona Handbook for Hungry Hikers."
Other award winners at the Arizona Governor's Tourism Awards were:
· Sanctuary on Camelback Mountain Resort & Spa, which won the "Outstanding Urban Marketing Campaign" award for its Nirvana Food & Wine Festival.
· Local First Arizona Foundation, which won the "Outstanding Rural Tourism Partnership" award for its WeekendZona tours to Arizona's small towns.
Scottsdale Parada del Sol, which won the "Outstanding Urban Tourism Partnership" award for its Parade & Trail's End Festival.
###
Contact:
Scott Dunn, Senior Director of Content and Communications
Arizona Office of Tourism
sdunn@tourism.az.gov
(602) 364-3723