When you visit Benson, you've earned Cochise County bragging rights. The list starts with Kartchner Caverns and includes tasty bread from a local monastery.
Benson is the kind of sweet, backroads destination you initially stumble upon – and then angle for ways to return to again and again.
Benson was founded when the Southern Pacific Railroad came through Southern Arizona in 1880; it's named for Judge William Benson, a crony of the railroad's president who spent many years in the mining towns of the region. Today, you can journey on the Sunset Limited from Benson to Los Angeles. But really, you're not gonna want to leave this little burg.
The town's top attraction is Kartchner Caverns State Park. This limestone cave is "live," meaning its icicle-like formations continue to grow thanks to water seepage from the surface. This underground landscape is cool – literally – with an average temperature of 72° Fahrenheit year-round. Reservations are necessary to tour the cave.
If Kartchner offers geologic discovery, Holy Trinity Monastery offers spiritual delight. The lovely grounds of this Benedictine monastery are open to visitors of all faiths. First you'll encounter a towering Celtic cross; amble a bit and you'll enjoy an enclosed courtyard garden, pecan trees, and a nun-run RV park. Whatever you do, don't miss the bookstore for its wonderful, fresh-baked bread. That'd be a sin.
More to Explore Near Benson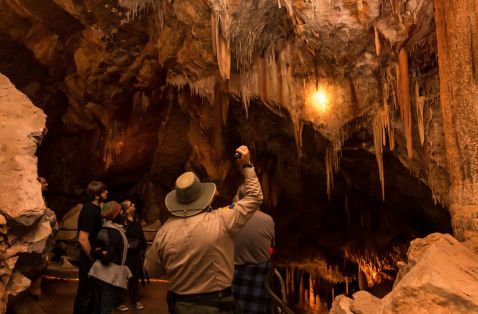 Discover the world's longest stalactite formation at Kartchner Caverns. This limestone cave is a short hop from Tucson, Arizona in nearby Benson.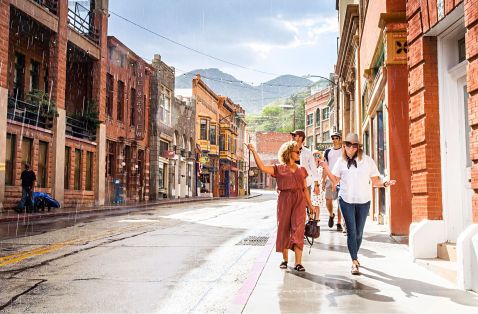 Cities
A haven for creatives, this historic mining town has maintained its authentic Western quirk to the delight of visitors.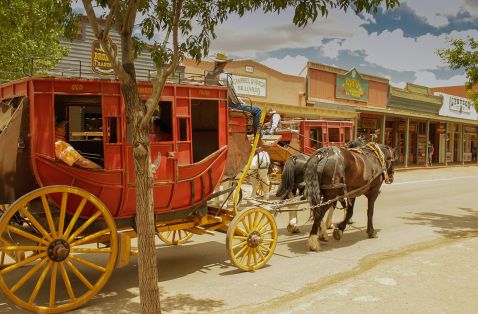 Cities
Like an Old West theme park, the Town Too Tough to Die brings its history to life on Allen Street. Located in southern Arizona's Cochise County,...