Shopping
Uncover Treasures at These Arizona Flea Markets
If you're on the hunt for one-of-a-kind items or just want to while away an afternoon people-watching, a flea market is your best bet. At these Arizona flea markets, discover everything from classic cowboy boots to antique furniture, garden art, vintage collectibles and more. Happy hunting.
Tucson's indoor Gather a Vintage market features a dozen vendors selling select antiques and gently used or refurbished goods. Each month, the market picks a theme that vendors use to inspire their displays, which are carefully curated so buyers get an idea of how to arrange items in their own homes or gardens. This market takes place over four consecutive days each month. Check the website for dates.
Established in 2011, Junk in the Trunk features more than 160 collectors and artisans selling their wares in a staggering 120,000-square-foot space at Scottsdale's WestWorld. Look for colorful glass art for your backyard, funky upcycled signs, handmade rock oil candles or an original watercolor from artist Paige Poppe. When you need a break from browsing, enjoy live music and snacks from local food trucks. Next market: April 21-23, 2023.
Phoenix's Melrose neighborhood hosts this monthly market the Sunday after the third Thursday, Oct.-Apr. Look forward to antiques dealers, makers and artists offering favorite flea market goods: vintage clothes, whimsical art, mid-century furniture, handmade jewelry and more. Plus: food vendors and a dog-friendly vibe! Check the market's Instagram page to see what vendors will be in attendance. Be sure to post your purchases on social media using #MVMGems.
Head to downtown Phoenix to find a variety of handcrafted goods, curated selections of clothing, art and décor, as well as a roundup of small businesses creating mini pop-ups to showcase and sell local goods. More than 125 vendors and food trucks take over charming Heritage Square & Science Park for this self-described "modern market." The next event is March 4, 2023.
Another Melrose 'hood market, Phoenix's Sweet Salvage is a four-day extravaganza centered on a single theme. Twenty local artists and makers select the theme and sell goods tailored to it. Check out Instagram-perfect displays throughout. Inventory differs from show to show. Sweet Salvage's monthly market takes place the third Thursday through Sunday of every month.
Touted as the largest outdoor market in Southern Arizona, this Tucson swap meet brings together more than 800 vendors for two days every weekend, drawing crowds to the 33-acre event. This is the place to find anything and everything: new and old merchandise, crafts, fresh produce, even services like haircuts, tattooing and ear piercing. Don't miss out on carnival rides and virtual reality games. Use the hashtag #tvswapmeet to potentially get featured on the swap meet's Instagram feed.
Held the first Saturday of every month, Oct.-Apr., this outdoor Phoenix market invites you to join a convivial atmosphere where vendors' stalls can range from selling a collection of old-school soda bottles or oil canisters to handmade earrings, vintage toys and upcycled washboards. Take your time to peruse all the offerings; Thieves Market is renowned as the place for a good bargain on great stuff.
Flagstaff's eclectic Urban Flea Market is held the second Saturday, June-Oct., in downtown Flagstaff right on historic Route 66. The market showcases vendors who sell handmade soaps, ceramics both new and old, upcycled products, unique jewelry, wood and leatherwork, used books, bicycles, records, antiques and toys. Basically, expect the unexpected!
Since the 1960s, Yuma residents and visitors have flocked to the Yuma Swap Meet every weekend. In recent years, the meet has clocked nearly 10,000 shoppers during Yuma's busy winter season. You may find jewelry made in Brazil, art from Mexico, used tools, aromatherapy diffusers, clothing, fashion accessories, maybe even a new perfume. Feel free to bring your pup to this dog-friendly swap meet.
If You Go
Gather A Vintage
300 S. Park Ave., Tucson
Admission: free
Junk in the Trunk Vintage Market
16601 N. Pima Rd., Scottsdale
Admission: $8/person, plus $10 parking fee
Melrose Vintage Market
700 W. Campbell Ave., Phoenix
Admission: free
Phoenix Flea
115 N. 6th St., Heritage Square & Science Park, Phoenix
Admission: $5/person, cash only
Sweet Salvage
4648 N. 7th Ave., Phoenix
Admission: free
Tanque Verde Swap Meet
4100 S. Palo Verde Verde Rd., Tucson
Admission: $1/person starting at 3 p.m., free prior to 3 p.m.
Thieves Market
18401 N. 32nd St., Phoenix
Admission: $5/person
Urban Flea Market
211 W. Aspen, Flagstaff
Admission: free
Yuma Swap Meet
4000 S. 4th Ave., Yuma
Admission: Visit the website for a coupon for free admission on Saturday and half off on Sunday.
Shopping
Gift-giving or souvenir shopping in Arizona? Avoid the kitsch or usual knickknacks and pick up any (or all) of the following only-in-Arizona...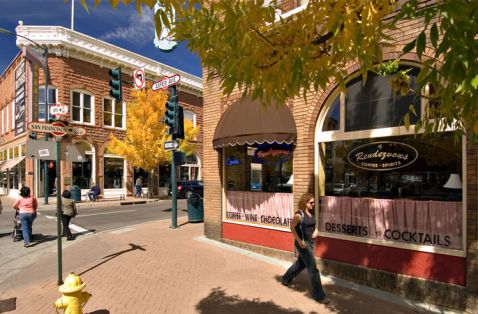 Shopping
Home to ski resorts, hiking trails and Arizona's tallest mountain, Flagstaff easily earns its renown as a haven for outdoors enthusiasts. And...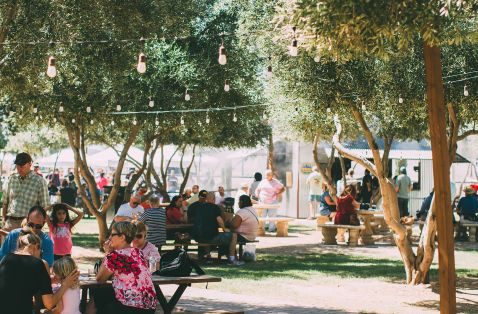 Eat & Drink
A day spent on an Arizona farm promises shopping, tours, tastings and plenty of you-pick-it produce.