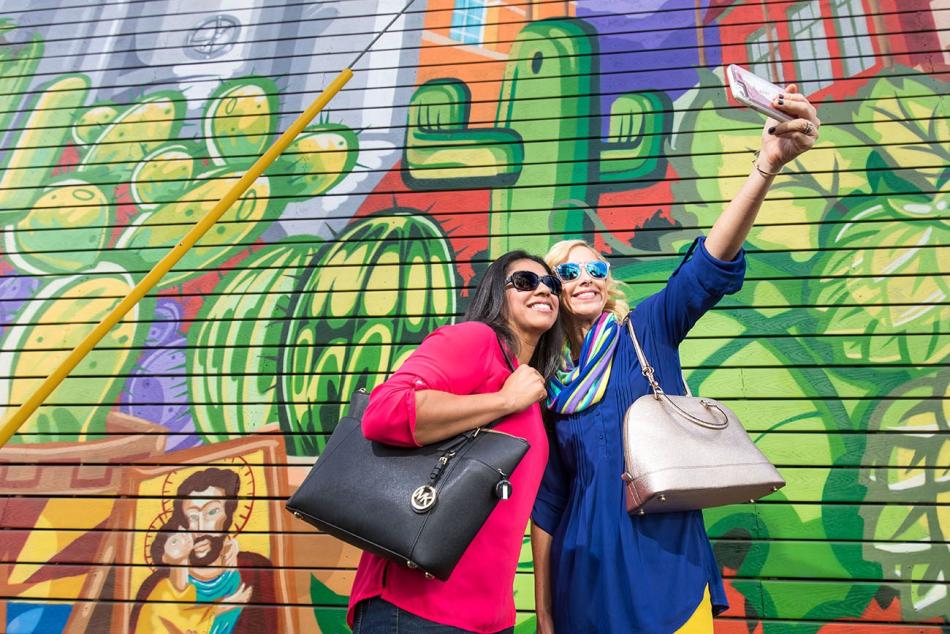 Trip Tips & Ideas
25 Things to Do in Phoenix's East Valley
Consider this your introduction to the East Valley of Arizona's largest city—the essential, can't miss, make-sure-you-check-out things to see and do in the towns of Gilbert, Tempe, Mesa, Chandler and Queen Creek.
CHANDLER
Downtown Chandler
Morning, noon and night, Downtown Chandler entertains. Choose your leisure: Coffee or craft beer? Farmers market or outdoor concert? Shopping for Arizona souvenirs or to liven up your wardrobe? Stay all day to do it all.

Arizona Railway Museum
Learn all there is to know—from the engine to caboose—about the historic locomotives and operations that were essential to connecting Arizona to distant destinations during the golden age of rail travel.

Sweeties Candy of Arizona
Arizona's largest candy store stocks name brands such as Cadbury and Jelly Belly, as well as rarer and favorite sweets you might not have seen since childhood. Big League Chew or Necco wafer, anyone?
KOLI Equestrian Center
Take in the desert views from horseback. Guided rides showcase the tribal lands of the Gila River Indian Community—minutes from downtown Phoenix, but seemingly worlds away. It's also conveniently located near Sheraton Grand at Wild Horse Pass, home to Aji Spa and the only AAA Five Diamond and Forbes Five Star restaurant in Arizona, Kai.

Vision Gallery
Ever-changing exhibits—from ceramics to photography, painting to sculpture—give visitors endless reasons to return. One thing stays the same: the gallery's commitment to featuring local and regional artists. For an inexpensive souvenir, stop by the Art-o-Mat, a vintage cigarette vending machine that now dispenses small original artworks for just $5.

Chandler Center for the Arts
With three performance spaces and two art galleries, Chandler Center for the Arts highlights the creative spirit in the form of music, and visual and performing arts. Past performances include Boz Scaggs, Leann Rimes, the annual Mariachi and Folklorico Festival, and sound-and-visual artist North Wind.

Radford Racing School
Play Danica Patrick for the day at the renowned driving school designed by champion driver Bob Bondurant and formerly known as the Bondurant School of High Performance Driving. Sharpen your driving skills or simply test the limits of acceleration behind the wheel of a Dodge Hellcat. Vroom, vroom!
GILBERT
Downtown Gilbert, aka the Heritage District
Saturdays are particularly notable in Gilbert's Heritage District thanks to the weekly Gilbert Farmers Market, and the bi-weekly Gilbert Art Walk (seasonal). More than 30 restaurants, plus shops, parks, murals and events make any time a good time to explore this highly walkable downtown.

Arizona Goat Yoga
Arizona Goat Yoga may have been the originator of the nationwide goat yoga craze in 2015, but there's nothing stale about the experience. Get in a little exercise while having fun at this unique spot featured on "The Amazing Race" and "America's Funniest Home Videos," and recognized in the Guinness Book of World Records (twice!).

Riparian Preserve at Water Ranch
Stroll 110 acres of greenery, ranging from marshland and riparian habitats to upland vegetation areas. Spot visiting birds on 4.5 miles of trails, or take a break at educational areas including an ethnobotanical garden, a paleontology dig site and pollinator-welcoming gardens. Also at the preserve: the Gilbert Rotary Centennial Observatory, where you can see comets, meteors, planets and the sun from our little blue dot. Just be sure to check the hours—the trails are generally open from dawn to dusk, but the observatory operates separately.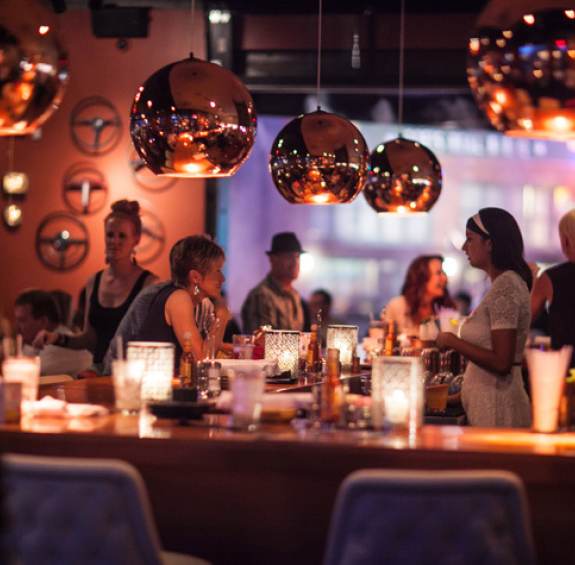 MESA
Downtown Mesa
Wander past public art, stop into local shops and antique stores, and browse a number of recognized museums (including a few on this very list). When you've worked up an appetite, try Gus' World Famous Fried Chicken, Main Street Harvest/Proof Bakery, Que Chevere or Tacos Chiwas.
I.D.E.A. Museum
Make, create, share and build. Hands-on exhibits and STEAM (science, technology, engineering, art and math) activities encourage kids—and the whole family!—to learn through imaginative play.

Arizona Museum of Natural History
Have a blast in the Grand Canyon State's past. Family-friendly exhibits go back in time to educate visitors on Arizona's history from archaeology and paleontology to its earliest peoples and cultures. You'll know you've found it by the giant dinosaur seemingly bursting from above the entrance.

Vintage shopping
Clustered within a short block, several vintage shops and antique malls dot Main Street in Downtown Mesa. Find it all: from Midcentury Modern to wicker-fueled bohemian decor, and vintage clothing inspired by all eras of the Southwest and Old West nostalgia.

Arizona Commemorative Air Force Museum
Docents (more like storytellers) bring history to life at the only combat aviation museum in Phoenix. Special tours let you climb aboard bombers and cargo planes, including six aircraft used during World War II.

Mesa Arts Center
At one of the premier cultural centers of the Southwest, you'll find inspiration at Broadway shows, sold-out concerts, and National Geographic presentations. The Mesa Contemporary Arts (MCA) Museum's rotating list of artists and exhibits has previously featured work by Esao Andrews, Patti Warashina, Aaron Coleman, Brian Viveros, Amy Sol, and Kelly Vivanco.
Salt River Tubing
Slather on the sunscreen, rent a tube and cruise down the Salt River. To join the float, ride to your preferred stop (exit earlier for less time on the river; later for more) and settle into your rubberized "boat." Keep your eyes on the shoreline to spot the area's famous wild horses. This is a very popular activity, so expect more of a friendly, party vibe than chill sailing. One more important to-do: Hydrate!

Usery Mountain Regional Park
Camp, mountain bike, practice archery, hike, horseback ride and more on 3,500 acres neighboring the Tonto National Forest. Twenty-nine miles of trails include paths to popular wind caves and stunning panoramic views.

Saguaro Lake
Discover canyon-walled Saguaro Lake aboard The Desert Belle, which has been hosting boat cruises since 1964. Themes include live music, wine tasting and a nature exploration of the Arizona landscape.
QUEEN CREEK
Superstition Farm
Be a dairy darling. Get educated on life on a farm at Moo University, taste the freshest of milk and ice cream, and meet the cows responsible for those delicious dairy flavors at the petting zoo.

Queen Creek Trail System
Get a feel for Queen Creek's equestrian and agricultural heritage. Miles of trails along the Queen Creek and Sonoqui washes connect downtown Queen Creek to neighborhoods, area farms and San Tan Mountain Regional Park.
---
Bonus: Fresh Foodie Trail
There are more than tumbleweeds and cactus in the desert. Taste the fruits (and vegetables and dairy and more) of the East Valley's lush farmland on this self-guided foodie tour, with multiple stops in Queen Creek. Trail highlights include: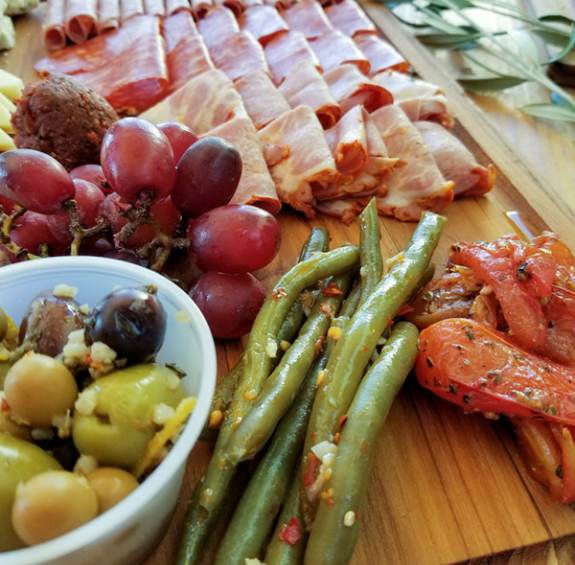 TEMPE
Downtown Tempe/Mill Ave.
Shopping, history, dining, late-night entertainment, college athletics and even a bit of hiking—Mill Avenue and its surroundings serve as an energetic place-to-be for more than just Arizona State University students.

Tempe Center for the Arts
A hub of creativity with a calendar of concerts, plays, musicals, festivals and more. Inspiring performances within the center are matched by the building's gorgeous exterior architecture.

Tempe Town Lake
Picnic on the lawn, walk the lake's edge on paved trails or explore the surface with stand-up paddleboarding, boating and fishing. Bring your own vessel (day permit required) or rent a boat from the on-site Boat Rentals of America. Special events include festivals, concerts and a decked-out holiday boat parade.