The Accessible Traveler's Guide to Tucson
Arizona's second-largest city offers a plethora of accessible-friendly activities and more. Check out these tips on accessible places to stay, visit, eat in Tucson.
When it comes to accessible travel, not all destinations are created equal. That's why we talked to Brett Heising, a Phoenix-based travel expert, speaker and tech entrepreneur.
In addition to serving as Board Chair for the United Cerebral Palsy of Central Arizona, Heising is widely considered the go-to resource on topics related to travel and mobility. He's worked with industry leaders such as the Global Business Travel Association, Marriott, American Airlines and more.

Here, Brett Heising shares his insights into accessible travel in metro Phoenix.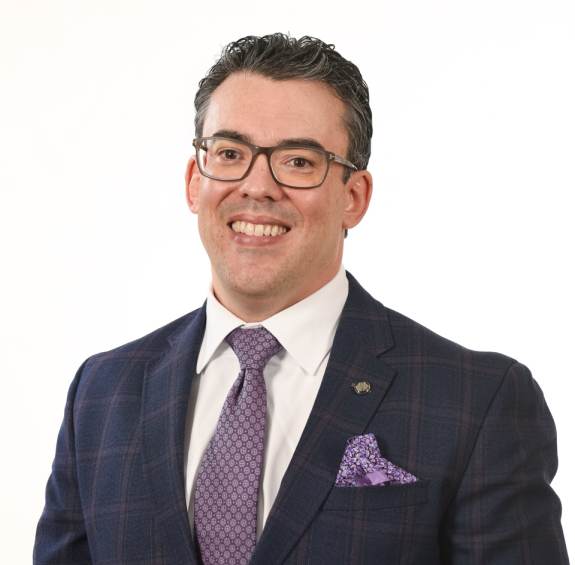 The second largest city in Arizona, Tucson boasts hundreds of years of history, a cultural tapestry woven by the diverse communities that comprise the city and internationally acclaimed gastronomy. It's also an extremely accessible city.

Heising, who uses a manual, rigid-frame wheelchair, says there are several reasons why Tucson is such an ideal destination for travelers with disabilities. First, it has more than 350 days of sunshine, so most of the year, visitors don't have to worry about rain, snow or ice. As Heising is quick to point out with a smile, you don't have to shovel sunshine, and unlike ice, you won't trip on it.

Second, it offers accessible public transportation, making it possible for experienced travelers in a chair or people with reduced mobility, to explore Tucson without renting a car. The Sun Tran bus system serves the entire metropolitan area while the Sun Link Streetcar takes passengers to five entertainment districts, including downtown Tucson. Sun On Demand offers curbside pickup. (Advanced reservations recommended.)

Third, even though Tucson dates to the founding of a military — Presidio San Agustín del Tucson in 1775 — most of its buildings are much newer. As a result, many of the city's museums, attractions, hotels and restaurants are accessible.
Where to Stay: Accessible Accommodations in Tucson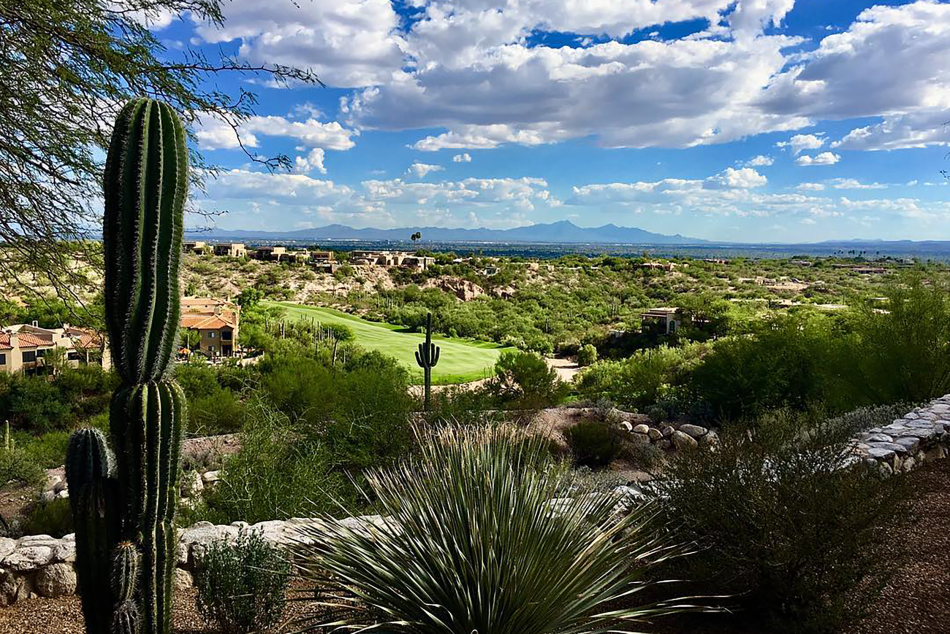 Finding an accessible hotel that meets your needs takes some planning no matter what city you visit, says Heising. But Tucson gives travelers with disabilities plenty of options.

Although what works for one person may not meet another's needs, Heising recommends The Westin La Paloma Resort & Spa in the Catalina Foothills. In the bathrooms of its accessible rooms, the AAA Four-Diamond hotel features roll-in showers with a true zero entry, wide teak benches and a lot of maneuverability. Plus, the property has great views of the city to the south.

Heising says that some guests who walk but have reduced stamina or guests in manual chairs may find some of the walking paths on property to be challenging, but the staff at The Westin La Paloma is always willing to help if you need it.
Things to Do: Accessible Activities in Tucson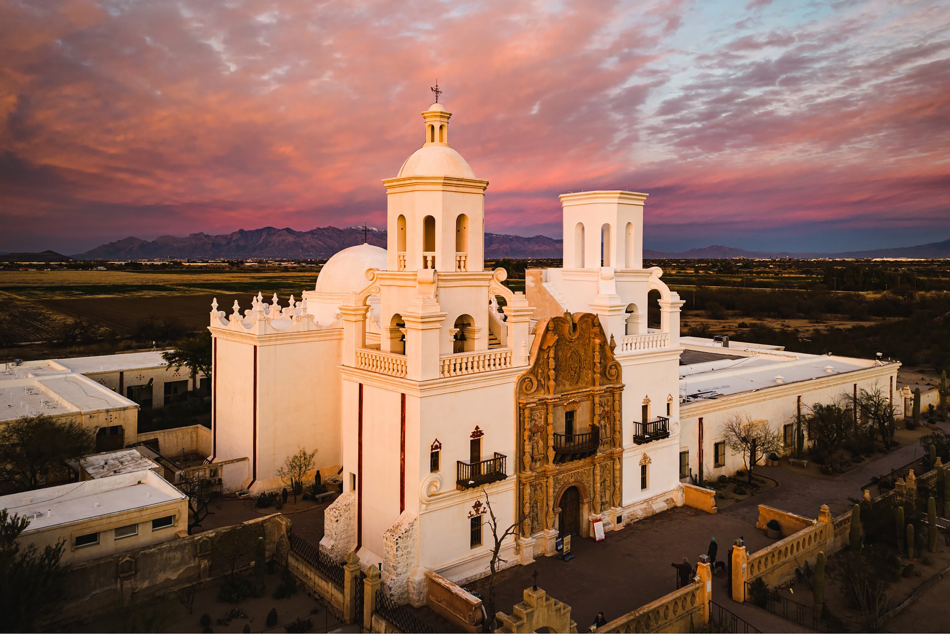 Many of Tucson's top attractions are accessible, starting with Saguaro National Park. The park's east district has two accessible trails—the ¼-mile Desert Ecology Trail and ¾-mile Mica View Trail—plus a picnic area. The west district features the ½-mile paved Desert Discovery Trail.

Though the structure was built in the late 1700s, San Xavier del Bac Mission, just 10 miles south of Tucson, is "surprisingly accessible," according to Heising. There is plenty of accessible parking, and while the church is certainly old, Heising says he had no challenges getting inside to appreciate the stunning display of craftsmanship. Some may find the floor to be uneven and doorways narrow, however, given its age, it's quite accessible.

The Pima Air & Space Museum is also accessible. All of the museum's buildings have poured concrete floors and generous space between aircraft. Outside, the aircraft on display sit on hardpacked dirt. An accessible tram is available on request for tram tours.

For travelers who don't mind a day trip, Kartchner Caverns State Park is less than an hour's drive from Tucson and is considered the state's most accessible state park. Visitors with disabilities can take accessible trams and tour the caverns on paved surfaces.
Where to Dine: Accessible Restaurants in Tucson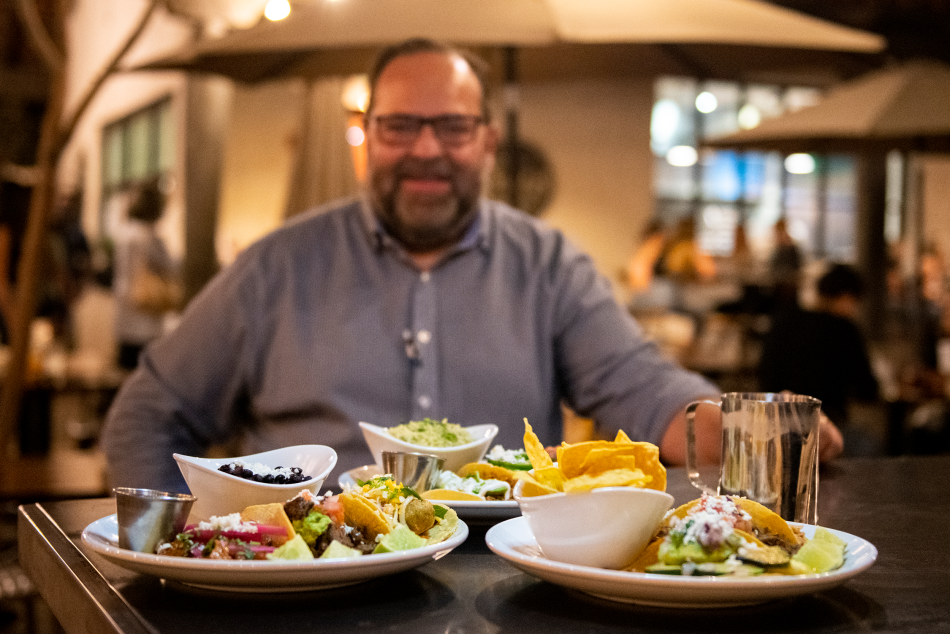 Tucson has a thrilling — and globally lauded — dining scene. It's the nation's first UNESCO City of Gastronomy, thanks to local efforts to preserve heirloom crops, and many restaurants share traditional recipes. More importantly, quite of few of these restaurants are accessible.

Heising suggests eating at El Guero Canelo to try a Sonoran hot dog, a bacon-wrapped hot dog topped with pinto beans and condiments. The restaurant won a 2018 James Beard Award for the meal, but Heising considers its easy-to-navigate floorplan and accessible parking big winners, too. Note: Some chair users may find the seating options to be a bit challenging, but the food and overall experience make it a must.

Open for breakfast, lunch and dinner, Seis Kitchen at the Mercado San Agustin serves regional Mexican dishes. Heising likes the accessible patio with ample low tables, not to mention the handmade tortillas and dishes from six distinct Mexican regions. Located in the same complex, Agustin Kitchen features bistro dishes like oysters, steak and crab cakes. The restaurant has an open floor plan and patio dining.

Since the Mercado San Agustin is a stop on the Sun Link Streetcar, it's easy to travel to both Agustin Kitchen and Seis Kitchen. Heising is a big believer in something he calls "economy of movement." Meaning, he always tries to find accessible restaurants in the same general area. This concept is what makes these two restaurants ideal. They're both in the same accessible area, but they each offer completely different dining experiences.
---
Getting Around: An Insider's Take
It's important to remember that having a disability is extremely personal. What works for one person may not work for another. With that in mind, Heising offers his insider tips for making the most of your time here.

Do destination research well in advance of your visit. Call hotels, restaurants and entertainment venues you're interested in and ask specific questions.
Always book directly through the hotel. If you book through a third party and something goes wrong with your reservation, the hotel will refer you back to the third party.
Don't be afraid to call the hotel. Heising calls no less than three times before he arrives to ask pre-booking questions, request photos of the room and confirm his reservation.
Before you arrive, ask the staff to send pictures of the exact room you'll be staying in, including its shower. Make sure the room will meet your needs.
If you don't want to rent a car, stay in an area dense with dining, shopping and things to do. Downtown Tucson is a good option. Or, stay at a resort and dine on-site.
Redman's Power Chair Repair services wheelchairs in the Tucson area.