The Accessible Traveler's Guide to Metro Phoenix
Metropolitan Phoenix stands out as one of the most accessible cities in the nation. Check out these tips on accessible places to stay, visit, eat and more in metro Phoenix.
When it comes to accessible travel, not all destinations are created equal. That's why we talked to Brett Heising, a Phoenix-based travel expert, speaker and tech entrepreneur.
In addition to serving as Board Chair for the United Cerebral Palsy of Central Arizona, Heising is widely considered the go-to resource on topics related to travel and mobility. He's worked with industry leaders such as the Global Business Travel Association, Marriott, American Airlines and more.

Here, Brett Heising shares his insights into accessible travel in metro Phoenix.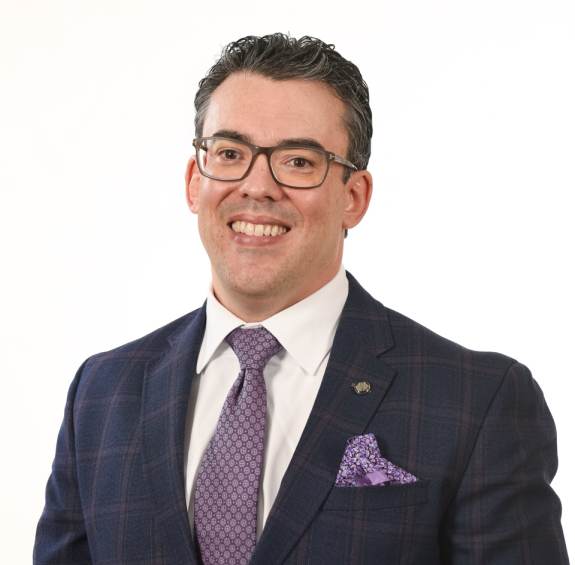 Metropolitan Phoenix stands out as one of the most accessible cities in the nation. Many of the things that make it a popular tourist draw — sunny days, upscale resorts and world-class attractions — also make it appealing for travelers with disabilities. According to Heising, who uses a manual, rigid-frame wheelchair, it starts with the weather: no snow, no ice and very little rain.
But that's not the only reason to consider a visit here, he says. The metropolitan area has one of the easiest airports in the world for travelers with disabilities to navigate. Heising points to Phoenix Sky Harbor International Airport's accessible parking, restrooms, large concourses, absence of carpet — which makes rolling easier — and helpful volunteers as a few of the reasons he rates it highly. Additionally, visitors can take the accessible light rail directly from the terminals.
Since it's a young city, metro Phoenix also has newer buildings. Typically, the newer a building, the more likely it is to be accessible. Same with attractions. Museums built in recent years will likely be more accessible than those designed 100 years ago. Phoenix and its surrounding cities have plenty of both.
"Phoenix gives travelers with disabilities a freedom we don't have in other cities," Heising says.
Where to Stay: Accessible Accommodations in Metro Phoenix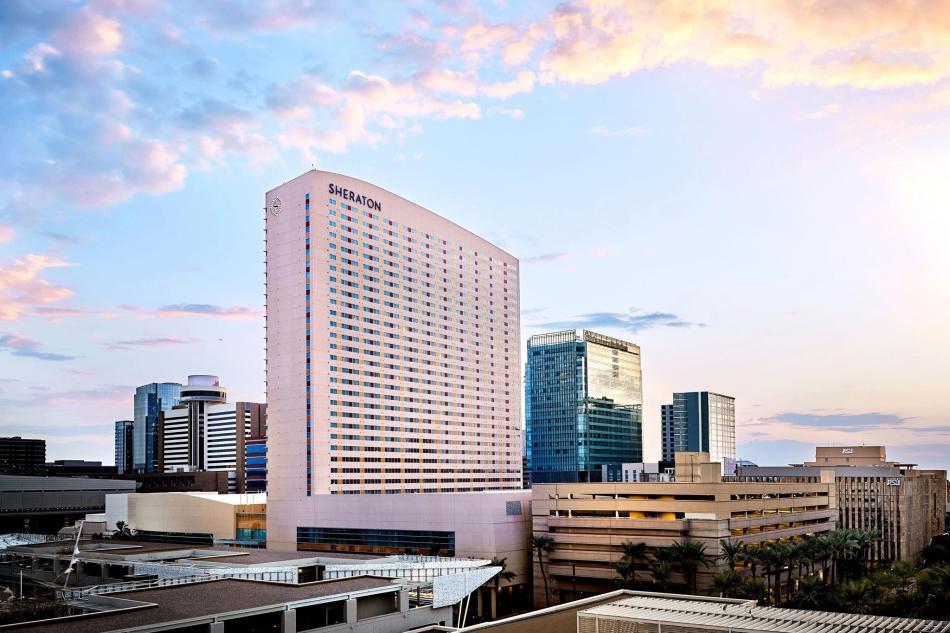 Not all accessible hotel rooms are the same, and a hotel that might work for one person with disabilities might not be suited for another. However, with new hotels being built all the time, the greater Phoenix area offers travelers with disabilities a variety of choices.
Based on personal experience and reviews from his former website BrettApproved.com, Heising recommends Hampton Inn & Suites Phoenix Tempe in Tempe. Five of the hotel's 117 rooms are accessible (one with a roll-in shower and four with tubs with grab bars) and offer amenities like lower thermostat controls, light switches, peepholes and beds. There are also two accessible public restrooms in the lobby.
Another desirable hotel is the Sheraton Phoenix Downtown. Located close to the Phoenix Convention Center and several top area attractions, the hotel has valet parking, accessible entrances to community spaces and shower drains in rooms with roll-in showers that run the length of the shower, minimizing the amount of water that escapes into the rest of the bathroom.
In Scottsdale, Heising suggests Hyatt Regency Scottsdale Resort & Spa at Gainey Ranch and Talking Stick Resort. Both properties meet his needs with accessible common areas and accessible rooms with roll-in showers that are, in his opinion, above average.
Things to Do: Accessible Activities in Metro Phoenix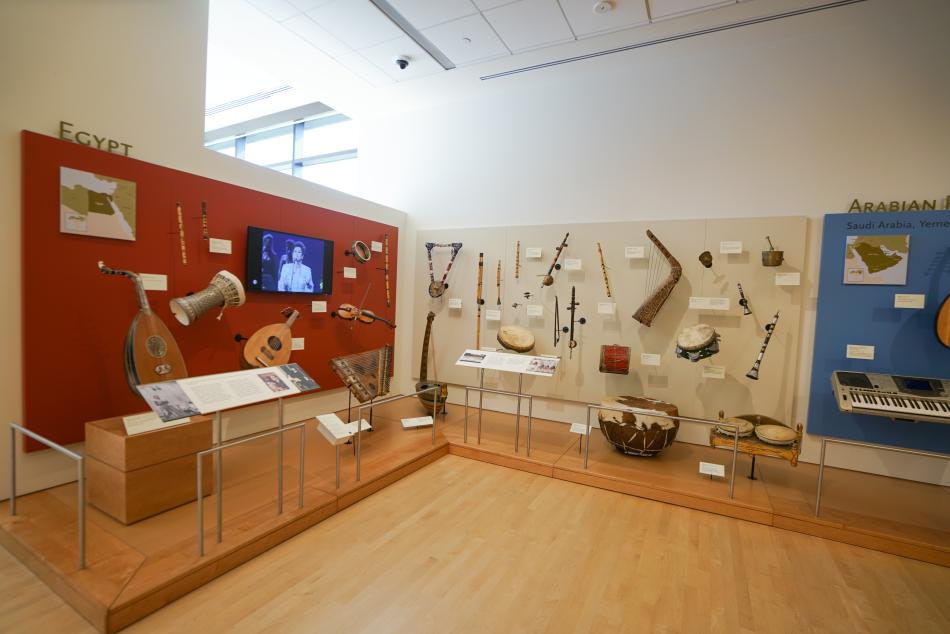 In the Phoenix area, travelers with disabilities enjoy a slew of activities. Nature lovers can explore the Sonoran Desert on barrier-free trails, including the Judith Tunell Accessible Trail, a ½-mile hard surface loop at South Mountain Park in Phoenix. The Desert Botanical Garden also introduces travelers to the Sonoran Desert on paved and hardpacked trails.
Indoors, travelers can discover over 7,500 instruments from more than 200 countries and territories at the Musical Instrument Museum. Or they can appreciate American Indian art at the renowned Heard Museum, which offers resources for deaf and hard-of-hearing visitors as well as those with mobility issues. Nearby, the Phoenix Art Museum welcomes visitors with accessible parking, ramps and elevators throughout.
Sports fans have plenty to cheer about in metro Phoenix. All the city's Major League sports teams, plus the Cactus League Spring Training teams, play at stadiums or arenas with accessible seating at various price points. Heising says Salt River Fields at Talking Stick does a particularly good job of accommodating all levels of mobility.
Where to Dine: Accessible Restaurants in Metro Phoenix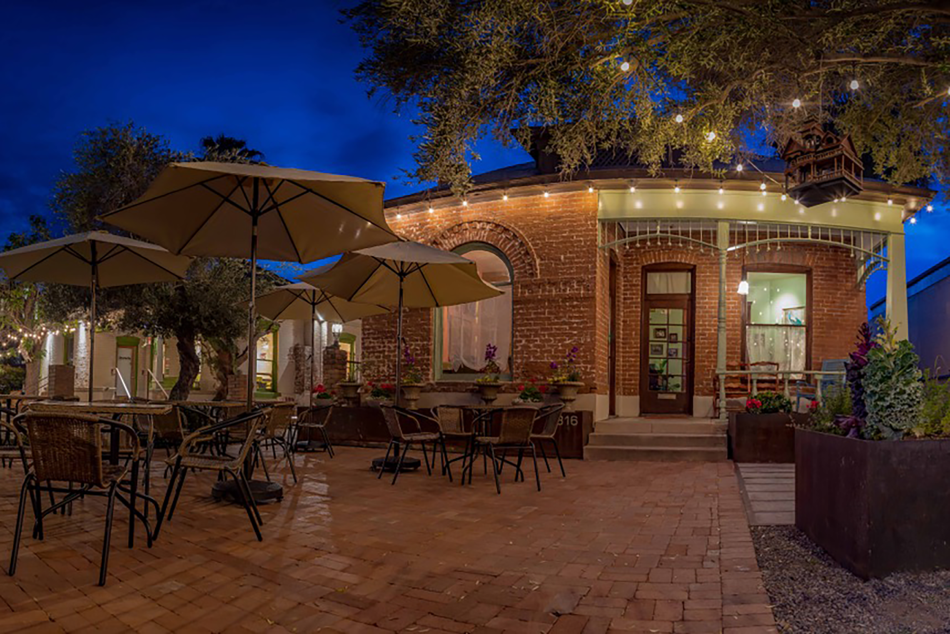 Often, travelers with disabilities are relegated to chain restaurants to ensure accessibility. That's not the case in metropolitan Phoenix. Local restaurants tend to have ramps to elevated entrances, open floorplans and a nice mix of high and low tables.
In Scottsdale, Heising recommends Pomo Pizzeria because it takes reservations online and has accessible parking. Space between tables allows for easy navigation to the indoor and outdoor dining areas, where staff serves certified Neapolitan pizzas and pasta dishes.
Although the restaurant only takes reservations for larger parties, Chelsea's Kitchen in Phoenix is another delicious option. The restaurant is known for its shaded patio, which is easily accessible, and farm-fresh dishes.
Foodies on the hunt for Arizona-inspired cuisine or upscale fare won't be disappointed. At The Farish House, diners sip on fine wines and craft cocktails, and indulge in dishes like duck onion soup and cassoulet. While Heising says The Farish House is cozy, and therefore may not be ideal for large power chairs, there is a ramp around back and the staff is friendly. Locally owned Beckett's Table features scratch comfort foods with a gourmet twist and a robust menu of Arizona wines.
Getting Around: An Insider's Take
It's important to remember that having a disability is extremely personal. What works for one person may not work for another. With that in mind, Heising offers his insider tips for making the most of your time here.

Do destination research well in advance of your visit. Call hotels, restaurants and entertainment venues you're interested in and ask specific questions.
Always book directly through the hotel. If you book through a third party and something goes wrong with your reservation, the hotel will refer you back to the third party.
Don't be afraid to call the hotel. Heising calls no less than three times before he arrives to ask pre-booking questions, request photos of the room and confirm his reservation.
Before you arrive, ask the staff to send pictures of the exact room you'll be staying in, including its shower. Make sure the room will meet your needs.
If you don't want to rent a car, stay in an area dense with dining, shopping and things to do. The downtowns of Phoenix, Tempe, Gilbert, Chandler, Scottsdale and Mesa are each dining, shopping and entertainment hubs.
For basic wheelchair repair while in town, Heising recommends Leeden Wheelchair in Tempe.
If you need accessible transportation, he suggests United Access in Chandler. Call at least 30 days before your visit to arrange. Take advantage of the Virginia G. Piper Sports & Fitness Center. It features a state-of-the-art fitness center with an accessible pool, track, rock climbing wall, weight room and more.