Springtime Sensation: Arizona's State Parks' Super Blooms
In some parts of the world, April showers may precipitate May flowers, but in Arizona, wildflower season erupts into its vivid shades in February and March.
Besides early and often, the best way to catch those blankets of blooms is at one of the many scenic state parks. Remember: Show your respect for the natural landscape and preserve these wildflowers for others to enjoy by always staying on designated trails.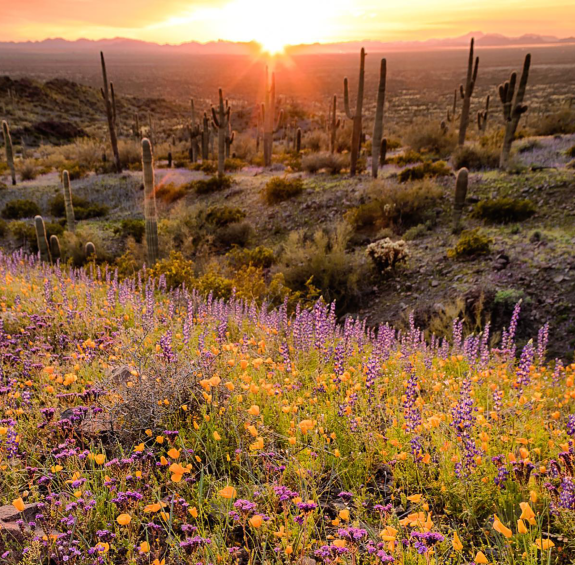 Located between Phoenix and Tucson, Picacho Peak State Park may be known for its distinctive mountain of the same name, but it's also a hotspot for wildflowers in the spring. Carpets of golden brittlebush unfurl along trails, while keen-eyed hikers might also spy lupine, cactus flowers and, when temperatures are still a little cooler, pockets of California poppies.
Tucson may be just minutes away, but Catalina State Park feels like an escape any time of year (maybe because of the nearly 5,000 saguaros that reside here). Hike the Bridle and Nature Trails during wildflower season, however, and you'll be rewarded with California poppies, desert chicory, lupines, purple owl's clover and more.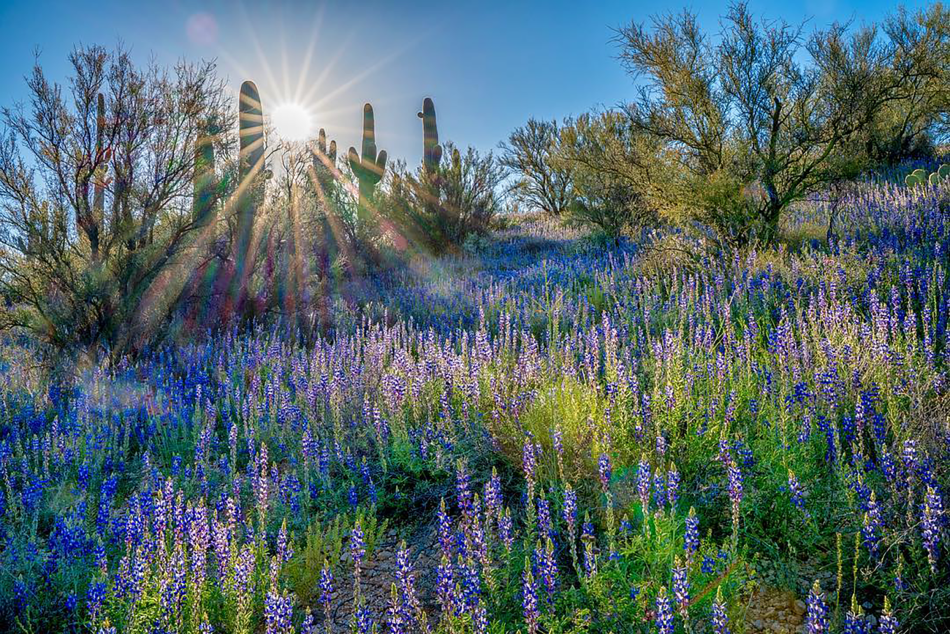 If you start your wildflower hunt later in the season, head to Alamo Lake State Park in Wenden where blooms really begin to pop up in late March and early April. Happy blankets of yellow brittlebush and blooming palo verde trees line the lakeshore, while poppies join the party in the surrounding hills.
Just 40 miles east of Phoenix, Lost Dutchman State Park in Apache Junction offers up a bevy of blooms, including chuparosa, fiddlenecks, desert hyacinths and plenty of yellow brittlebush with pockets of poppies occasionally on view. Take Jacob's Crosscut Trail for an easy stroll that yields big blooming rewards.