Appreciate AZ #7
Share the Outdoors
Arizona's vast natural lands—from the grandeur of the Grand Canyon to the largest stand of ponderosa pines in the world—beckon us to explore, connect and reflect. Most important: All are welcome.
Tips Every Outdoor Enthusiast Can Practice
Follow local guidelines. Check signage for what activities are allowed on specific trails and the right-of-way rules. In general, runners and hikers yield to horseback riders, bikers yield to everyone and downhill traffic yields to people coming uphill. When you encounter a horse, move safely off the path or ask the rider to direct you.

Foster situational awareness. Let others know when you're approaching from behind in a friendly, calm tone of voice, and advise how many more people are coming if it's applicable. (Use your voice rather than bells or horns when approaching horses, because those noises may spook them.) Anticipate that you'll encounter others out on the trail—for example, if a faster group approaches from the rear, step aside to let them pass.

Be friendly. A congenial "Hi!" or "Beautiful day today!" goes a long way towards making everyone feel welcome.

If you bring it in, pack it out. No one wants to see water bottles or wrappers alongside a trail, whether it's in the wilderness or an urban environment. Better yet, bring along a small bag to pick up litter you find along the way.

Stay on existing trails. Creating your own path or switchbacks can damage plants, disturb wildlife and increase erosion. When stepping aside to yield to another trail user, be mindful of what you're stepping on. Avoid hiking, biking or riding on wet trails, since that can encourage erosion too.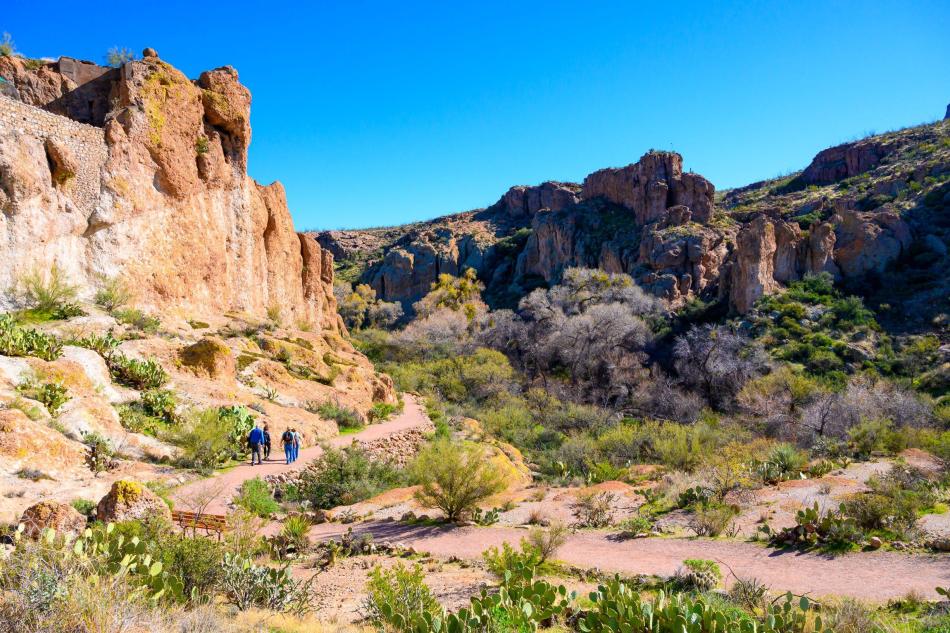 Be prepared. Bring the appropriate amount of water, snacks, clothing and other equipment you need for your activity. Cell service may be iffy in remote areas, so always let someone know your planned timeline and route before you go.
Leave gates as you find them. If you approach a gate and it's closed, close it behind you. Open gates should be left as is, because they may be allowing livestock to access a water source.
Keep dogs leashed. This not only helps other trail users feel safe, it also prevents potential damage to the ecosystem and helps your pet avoid injuries from cactus spines, barbed wire and other desert dangers.
Maintain the peace. Talking quietly and minimizing noise from electronic devices is courteous for others who are soaking up the sounds of nature. The local wildlife will appreciate it too. If listening to music is your thing, use ear buds or headphones.

Where to Find Wheelchair Accessible Trails
Many of Arizona's national, state and municipal parks are accessible by wheelchair or for those with mobility issues. Some of the more popular options include:
Accessible Trail in Phoenix's Papago Park is a 1.2-mile asphalt path with views of the iconic red buttes and rock formations.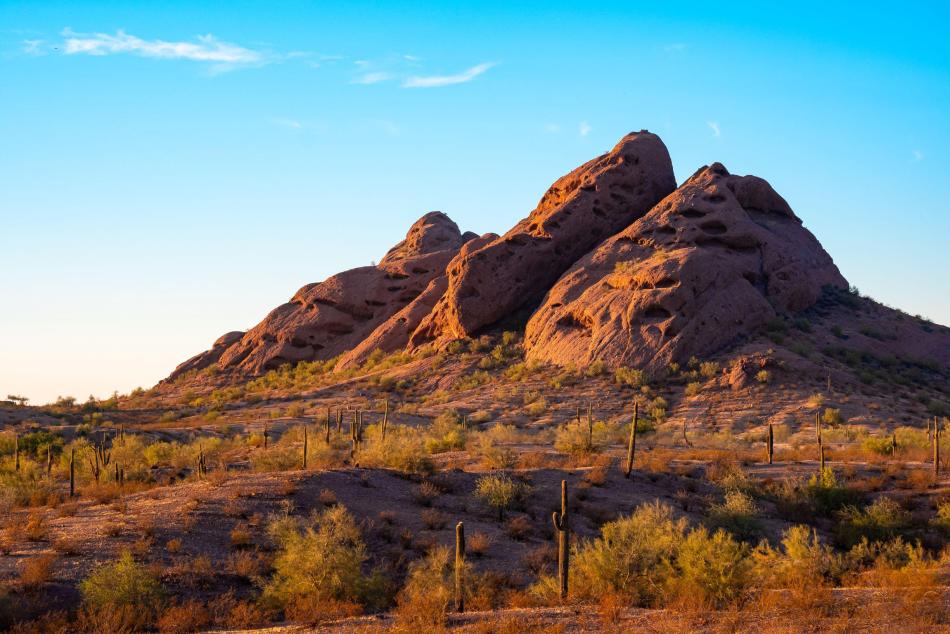 In Phoenix, the Judith Tunnell Accessible Trail in South Mountain Park and Preserve includes two half-mile hard surface loops with interpretive signs in Braille.

Native Plant Trail in Lost Dutchman State Park on the eastern edge of metro Phoenix features a paved quarter-mile loop through the local flora of the Superstition Mountains.

Sabino Tram Road, a 7.5-mile out-and-back trail near Tucson, shows off beautiful views and wildflowers in season.

Kartchner Caverns State Park in Benson offers wheelchair-accessible underground tours of the famous living caves.

Grand Canyon National Park provides a free Accessibility Guide detailing the park's accessible trails, lookouts and facilities.

The 1-mile Lava Flow Trail at Flagstaff's Sunset Crater Volcano National Monument has a quarter-mile accessible loop.
Off-Roading Fun
Off-highway vehicles, also known as OHVs, have increased in popularity in the past few years, and Arizona boasts more than 40,000 miles of off-highway vehicle adventure. Want to give it a try? Here's what you need to know.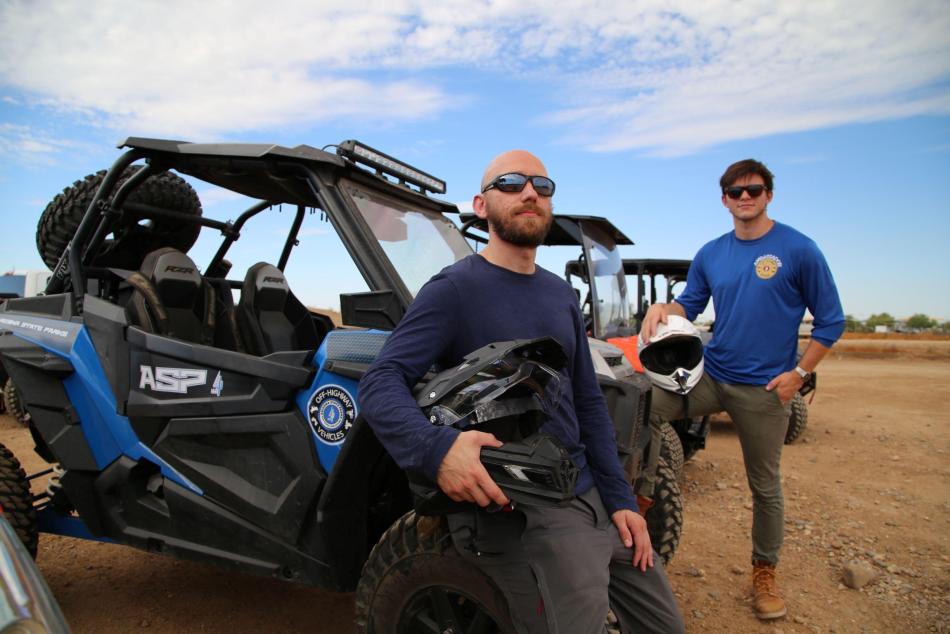 Always stay on designated trails.

Don't drink and drive—crack a cold one once you get back to camp.

Maintain safe speeds and keep an eye out for other vehicles and people.

Minimize dust and dim your lights when you're near campsites, residential areas or private property.

Purchase and display the appropriate OHV decal. The fees are dedicated to ensuring trails stay open, maintained and safe. Obtain a decal get information on OHV regulations, safety and places to ride at Arizona Game & Fish.

Note that you must have a permit to use OHVs on Arizona State Trust Land, and other areas require daily or annual use fees.
Created in partnership with © Leave No Trace Center for Outdoor Ethics.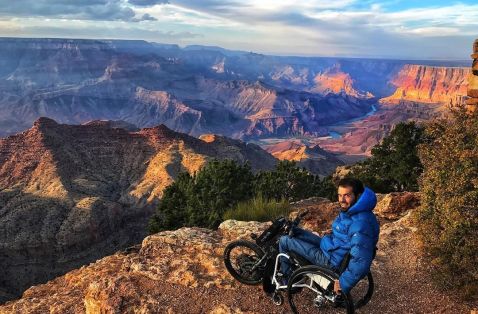 Outdoor Adventures
Everyone—regardless of mobility—can enjoy Arizona's wild beauty. Here are 13 of the best accessible trails in the state.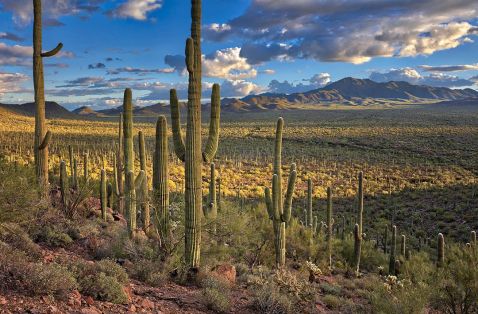 Outdoor Adventures
If you're new to the outdoors—whether it's hiking a local trail, visiting a national park, or camping—following all the best practices can seem...
Leave No Trace
Put your outdoor knowledge to good use on the ultimate road trip in Northern Arizona.