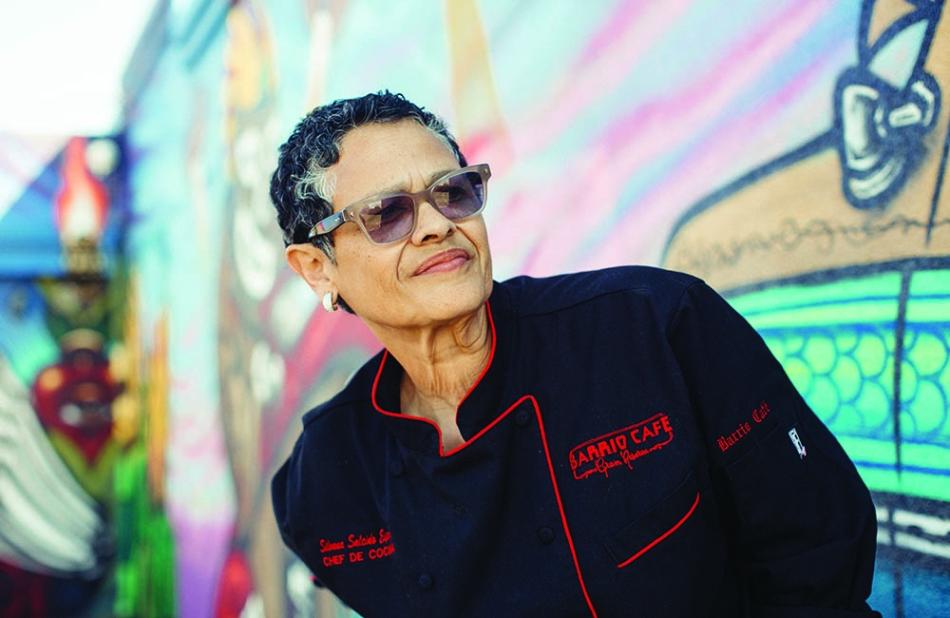 Sponsored Content
Phoenix Chef Battles Bigotry and Culinary Stereotypes
For Phoenix-based Chef Silvana Salcido Esparza, food is culture, and treating both with the respect they deserve has been at the center of her message for almost two decades as owner of Barrio Café.
Being a chef is natural for Silvana Salcido Esparza: "It's in my DNA. We have eight hundred years—I should say, eight hundred documented years—of culinary excellence in the family. My ancestor was the pastry chef to the king of Spain."

When I chat with Silvana, she's in Mexico, in the middle of a trip that will take her all over Central America and the Caribbean.

"As soon as we hang up, I'm heading to the airport, and going to San Miguel de Allende, where I'll hang out with an author friend, then to the Mexican Caribbean. Then, I'm thinking of flying to Cuba, and then work my way to Belize, then Guatemala, then Oaxaca. I'll meet up with an iguana vendor for a book I'm working on, and then I'll work my way over to an area near Veracruz that is very centered around Afro-Mexican culture."

That's Silvana, never standing still for a moment in her quest to deepen her knowledge and appreciation of cultures.

Her Phoenix restaurant, Barrio Café, remains as popular as ever—set to celebrate its 20th anniversary in 2022—and every time you approach the block of vibrant murals along "Calle 16," you know you're in for something special. What's on offer here is amazing modern Mexican cuisine (Comida Chingona, to use the restaurant's words), and that's what Silvana's been creating: her own distinctive Cocina de Autor.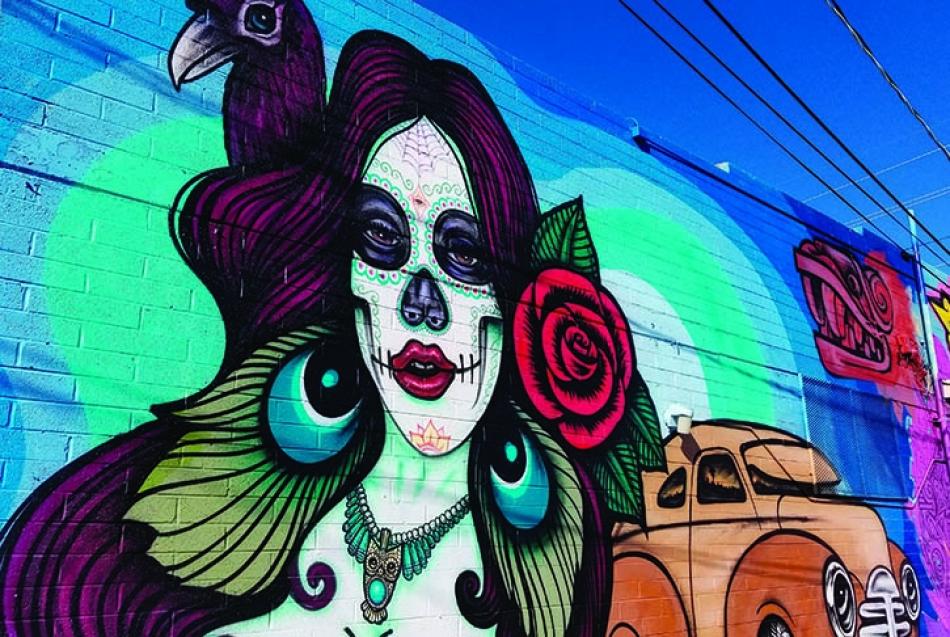 The daughter of immigrants from the north of Mexico, she experienced the country's cuisine as heir of her family's California bakery and, later, as a trained chef traveling through Mexico.

"I fell in love with Southern Mexico. My parents are northern Mexican, but my mother was a gourmet foodie and in her travels through different regions of Mexico always brought back interesting food. [...] When I began to travel down south, [...] I was influenced by cooks that are artisanal, influenced by their techniques. Mole [pronounced mo-lay], for instance, goes back 10,000 years in the region of Oaxaca, and they're still elaborating. The south is where they're ingredient-rich, things that are a little difficult to find here in the States."

She notes with pleasure, though, that the market is changing: "Now I can even get fresh huitlacoche flown in!"

That hasn't always been the case. "Nineteen years ago, when I was starting out, the suppliers would ask where you're located, what type of food you're serving, questions like that. [...] When they found out it was Mexican food, they were offering me cheap cheese and things like 'pulp meat.' I don't even know what 'pulp meat' is! I was like, 'If you're gonna disrespect me like that, get the hell out and don't even bother coming back. Do you have the impression that Mexican restaurants only sell yellow cheese?' "

The stereotypes didn't end at her food. At the beginning of her career, all the media could talk about was her appearance, her buzzed hair, her sexuality.

"It wasn't common to see female chefs that were strong and in leadership capacities. And it was even less common to see a chef respecting Mexican food, taking it seriously," she says. "Nowadays, nobody's gonna pay any attention that [a female chef is] bald, a lesbian, and has a big mouth. I no longer hear people saying 'There goes a dyke.' Now I hear 'There SHE goes!' As my platform has grown, so has my message. [...] It's been proven that everything I've been saying to the public for twenty years is absolutely true."

That truth? "Discrimination and marginalizing," which, for a chef, begins with her cuisine. "Everything has to do with the food and erroneous perceptions. The perception of Mexican food that Americans have is erroneous. [...] Melted cheese on top of red sauce on top of everything else—that's not what Mexican cuisine is."

The above article was edited for length. To read more of Silvana's interview with Passport Magazine and author Rich Rubin, read Passport Profile: Chef Silvana Salcido Esparza.
---
The above story was written in partnership with the Arizona Office of Tourism and PASSPORT Magazine, which inspires and encourages "LGBTQ travelers and their friends to discover deeper, richer, and more fulfilling experiences at home and around the world through compelling story-telling."
More From
Arizona's Food Scene