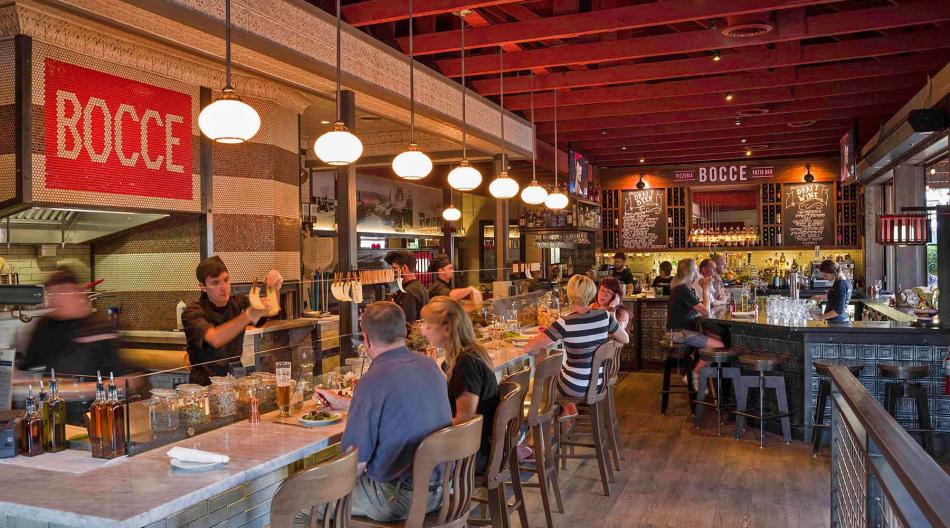 It's the Weekend. Let's Eat. Old Town Cottonwood.
When the Verde Valley blossomed with vineyards, Cottonwood soon sprouted serious tasting rooms and great restaurants.
We're all about giving you reasons to travel for a good meal. "It's the Weekend, Let's Eat." features itineraries for where to dine and what to order in cities throughout Arizona. This edition takes us to Old Town Cottonwood.

Old Town Cottonwood was a sleepy place not all that long ago. Then the surrounding Verde Valley blossomed with vineyards and wineries, and the region earned its official American Viticultural Area (AVA) status. The city sprouted serious tasting rooms and great restaurants helmed by talented chefs soon followed. Now, you can literally eat your way through Old Town Cottonwood without ever getting into your car.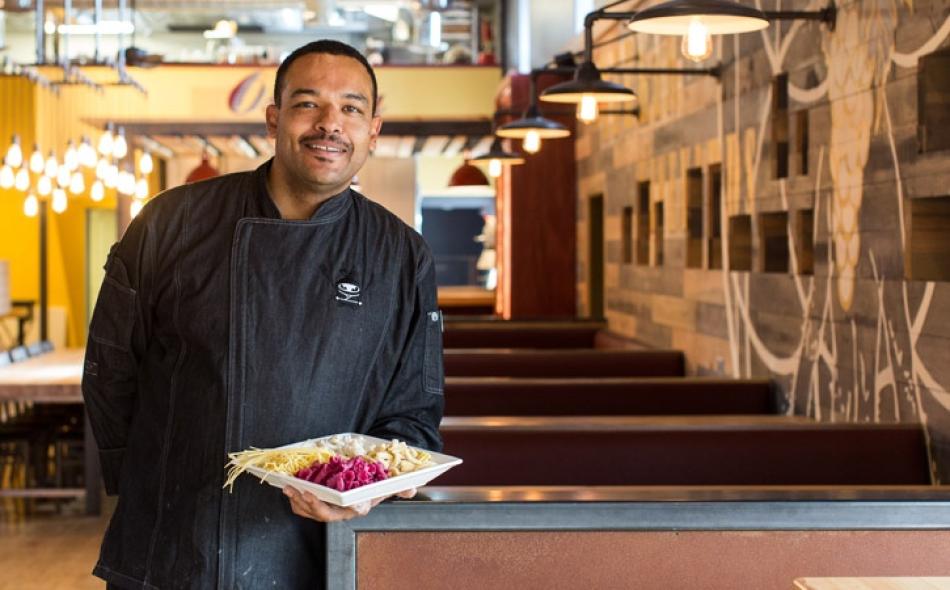 Friday: Dinner
Merkin Vineyards Tasting Room & Osteria was opened in 2016 in a corner storefront by rock musician/winemaker Maynard James Keenan. Sample a glass of Merkin's Shinola, a Sangiovese-based blend, then dig into the hyper-local menu created by Chef Chris Smith. Pastas and breads are made in-house from Arizona flour, so don't miss the wine- and prickly pear-infused Merkin mac and cheese (yes, it's pinkish, not orange), the pesto and cheese cavatelli or the creamy gnocchi. If dinner is more about grazing, the charcuterie board features a changing array of meats and cheeses, while the salad choices feature fruits and vegetables culled from Merkin's own orchard, gardens and greenhouse.
Saturday: Breakfast
Sunny and casual, the Old Town Red Rooster Cafe is the place where locals linger over coffee to catch up on gossip. It's no rumor that you can't go wrong with the open-faced egg sandwich, made with corned beef, kraut, Hollandaise sauce and melted Swiss. Or a burrito stuffed with scrambled eggs, cheese and home fries. For lighter fare, there's the bagel and lox. The coffee is delish, but if you want to be more adventurous, go for the iced blueberry chai. Of course, there's always the adult bevvies, too, such as a Bloody Mary or an Irish Coffee.
Saturday: Lunch
Chef Michelle Jursin went to Naples, Italy, to study pizza making and become certified in the art by Associazione Verace Pizza Napoletana. She then returned to Cottonwood to open Pizzeria Bocce in a transformed 1920s-era automotive shop. The industrial-modern restaurant serves up a dozen kinds of wood-fired pizzas. Among the favorites: the Cire's, made with Italian sausage, basil, mushrooms and hand-stretched mozzarella, and the straightforwardly named Shrimp and Hot Peppers pie, whose main ingredients are complemented by fresh tomatoes and a chimichurri sauce. Don't skip the Bocce Balls appetizer, a comforting bowl of chicken and sausage meatballs in spicy marinara topped with mozzarella.
Saturday: Dinner
Nic's Italian Steak & Crab House offers a throwback dining experience that Frank Sinatra or any member of the Rat Pack would approve. High-backed leather booths in shades of deep green, a long mahogany bar and classic martinis served straight up. The upscale yet cozy setting serves as a backdrop for the wonders that emerge from the kitchen, like littleneck clams simmered in butter, marbled bone-in ribeye and Alaskan king crab. Save room for the house-made desserts. If you're not in the mood for an expertly shaken martini, the sweet and citrusy Lemon Drop is a refreshing choice.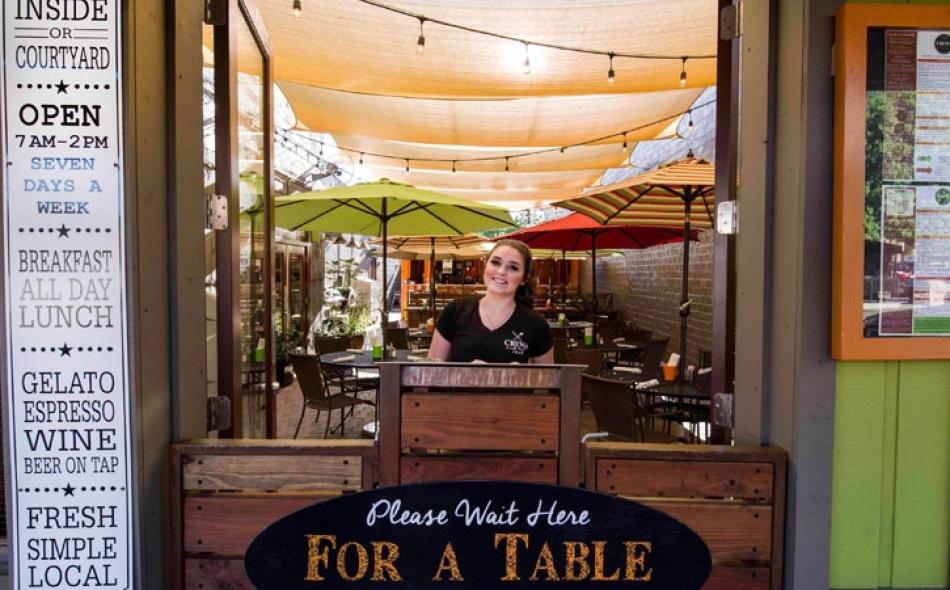 Sunday: Brunch
Chef Michelle Jursin (yep, of Bocce fame) has you covered in the a.m., too. Located in a shady courtyard on Main Street, her Crema Craft Kitchen + Bar is known for its macchiatos, mimosas and meal-in-itself Bloody Marys. And those are just the drinks. For eats, there's the luscious bread pudding French toast, any of the breakfast burrito options (served enchilada style, of course), red velvet waffles with beer-battered chicken, and the chilaquiles. While you're lounging over brunch, take heart in knowing that Cottonwood has a long history with booze. Crema, like other buildings along Main Street, sits atop Prohibition-era basements and tunnels, where bootleggers once lurked.
More to See & Do
Near Cottonwood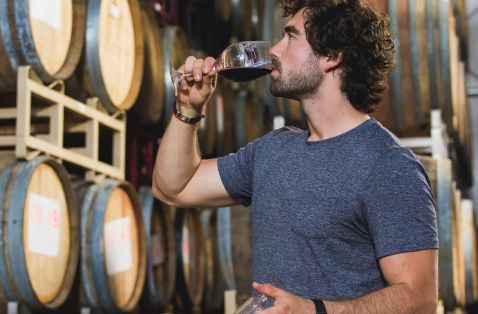 Cities
Tour beautiful Cottonwood to take in the town's colorful past, abundant wildlife, and gorgeous scenery.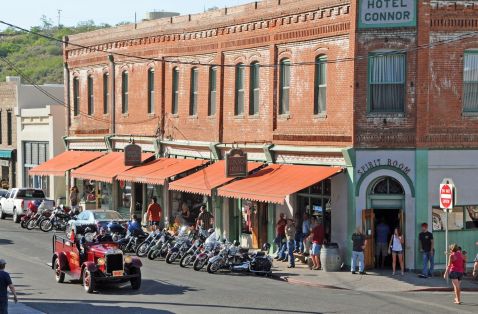 Leisure & Relaxation
You could spend a week immersing yourself in the vibrant arts, culture, food and history in these two Verde Valley towns. But if you only have...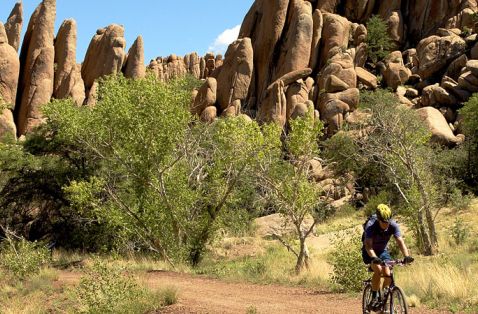 Road Trips & Tours
Plan your incredible adventure around these area highlights.