Perched on top of Cleopatra Hill in north-central Arizona, Jerome once thrived as the state's fourth-largest city. But when the copper mines closed in the 1950s, the boomtown dwindled to a ghost town.
But today, after years spent embracing local artists and cultivating winemakers and culinary masters, Jerome and neighboring Cottonwood have created a flourishing tourist hub brimming with a rich history and sophisticated arts and culture scene.
Arrive in Cottonwood
Late Afternoon
If you haven't already, book a room at the newly renovated Tavern Hotel.
Once a 1920s grocery store, The Tavern is now an upscale boutique hotel in the heart of downtown Cottonwood that blends a hip retro vibe with modern amenities.
Larger groups can request the lux 2,300-square-foot Tavern Hotel Penthouse with a full kitchen, three bedrooms and two-and-a-half bathrooms that fits up to 8 people. Pet parents will appreciate the studio-size Tavern Doghouse fit for Fido and friends.
Evening
After dropping off your bags, head up Cleopatra Hill to Jerome, a short 15-20 minute drive away, for dinner. Tuck into the chef-driven menu at Grapes Restaurant & Bar, an Italian-American eatery that once existed as a Pony Express Station. Savor local wines and craft beer along with bruschetta and a rotating selection of pasta, sandwiches and salads. (Tip: Stop in during any weeknight and enjoy all wines for just $6 a glass.)
Late Night
Post-dinner, walk the lively streets, stopping to take in the views of the Verde Valley below. Then hit up the Spirit Room, located in the historic Connor Hotel, for a taste of the local live music scene and maybe an actual spirit or two, as the hotel is rumored to be haunted.
Day 1
Early Morning
Just across the street from The Tavern Hotel, Crema Craft Kitchen & Bar offers hotel guests a complimentary continental breakfast. Or order from the full menu and sample trademark dishes like the Morning Pot Pie, chilequiles (made with green chile) and breakfast tacos. Request a table on the patio, an airy spot at which to sip on Prescott Coffee Roaster's organic coffee and watch the town slowly wake.
Late Morning
For an easy hike, try the Jail Trail River Walk, a relaxing 1 ½-mile trek with plenty of shade through nature along Blowout Creek. The trail traverses a rich riparian habitat, so keep your eyes out for migratory bird species and other wildlife. Access the trailhead from the public parking lot on the north end of Main Street beside the site of the old jail.
Midday Thru Afternoon
Reward yourself with a treat from Gayle's Chocolates, where heavenly confections are handcrafted into beautiful (and delicious) creations. Peep through the window to catch a glimpse of the artisans at work, molding chocolate into fun figures such as high-heeled shoes or miniature cars.
You'll also find a number of boutiques and art galleries on Main Street selling new and vintage goods, books, accessories, bath and body products and apparel. You'll also find tasting rooms for some of the most impressive wineries in the state.
Tasting rooms for Arizona Stronghold and Burning Tree Cellars boast work by local artists on their walls, so be sure to check out the paintings while you sample tapas and the award-winning wines. At Pillsbury Wine Company, try light and crisp white wines while you browse the selection of artisan jewelry. (Tip: Visit our Wineries page for even more Cottonwood and Jerome-area wineries and tasting rooms.)
Evening
Head to Pizzeria Bocce for pizza made with hand-kneaded, hand-stretched crust and topped with ingredients imported from Italy. The Quattro comes loaded with mozzarella, fontina, ricotta and provolone, while Cire's has Italian sausage made in-house.
Depending on the time of year, spend some time relaxing by the hotel's firepit or return to your room full of good food and wine
Day 2
Morning
Start the day with breakfast in Jerome at The Mine Café, a bustling diner serving homestyle dishes, followed by a one to two-hour tour with Ghost Town Tours. The expert guides offer several tour options, including a history excursion and mining shuttle tour. You'll see some of the town's most haunted locations—ghost detector in hand—as well as its historic landmarks.
Midday
At Jerome State Historic Park, spend an hour or two at the Douglas Mansion viewing artifacts and photographs that depict the history of the building and the surrounding town. The mansion was built in 1916 as a hotel for mining officials and a home for the Douglas family, who owned the Little Daisy Mine below it. With notable features including a wine cellar, billiard room, marble shower, steam heat, and a central vacuum system, the mansion was far ahead of its time.
Afternoon
Head back to Main Street and grab a sandwich from the Hilltop Deli. From here you can look out over a seemingly endless view of the valley below, taking in Jerome, Cottonwood and the red rocks of Sedona in the far distance.
After, stroll the winding streets, lined with art galleries and boutiques packed with artisanal treasures and handmade goods. Firefly Gallery features nature-inspired decor and jewelry, and Jerome Artists Cooperative Gallery features artworks by more than 30 local artists.
---
IF YOU GO
COTTONWOOD
Arizona Stronghold Vineyards
1023 N Main St.
(928) 639-2789

Burning Tree Cellars
1040 N Main St.
(928) 649-8733

Crema Craft Kitchen + Bar
917 N Main St.
(928) 649-5785

Gayle's Chocolates
541 N Main St.
(248) 398-0001

Jail Trail River Walk
1101 N. Main St.

Pillsbury Wine Company
1012 N. Main St.
(928) 639-0646

Pizzeria Bocce
1060 N. Main St.
(928) 202-3597

The Tavern Hotel
904 N. Main St.
(928) 639-1669
JEROME
Firefly Gallery
208 Main St.
(928) 639-3473

Ghost Town Tours
(928) 634-6118

Grapes Restaurant & Bar
111 Main St.
(928) 639-8477

Hilltop Deli
403 Clark St.
(928) 639-3354

Jerome Artists Coop Gallery
502 Main St.
(928) 639-4276

Jerome State Historic Park
100 Douglas Rd
(928) 634-5381

The Mine Café
115 Jerome Ave.
(928) 639-0123

Spirit Room
166 Main St.
(928) 634-8809
Verde Valley
More Ways to Enjoy
Cheers!
Explore the many regions and wineries of Arizona with this digital passport.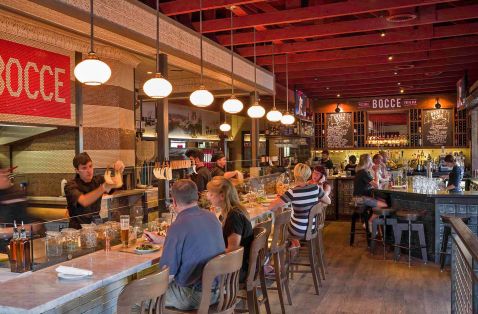 Eat & Drink
When the Verde Valley blossomed with vineyards, Cottonwood soon sprouted serious tasting rooms and great restaurants.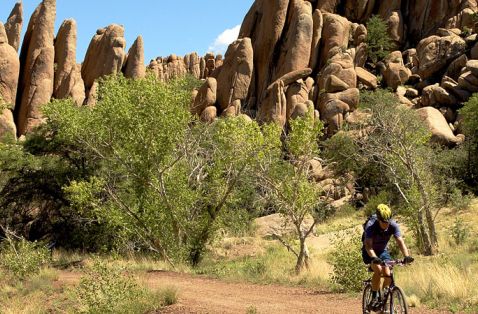 Road Trips & Tours
Plan your incredible adventure around these area highlights.