Arizona's Offerings Attract Meeting Planners in 2021
No matter when you host a meeting or event in Arizona, there is a year-round destination to explore.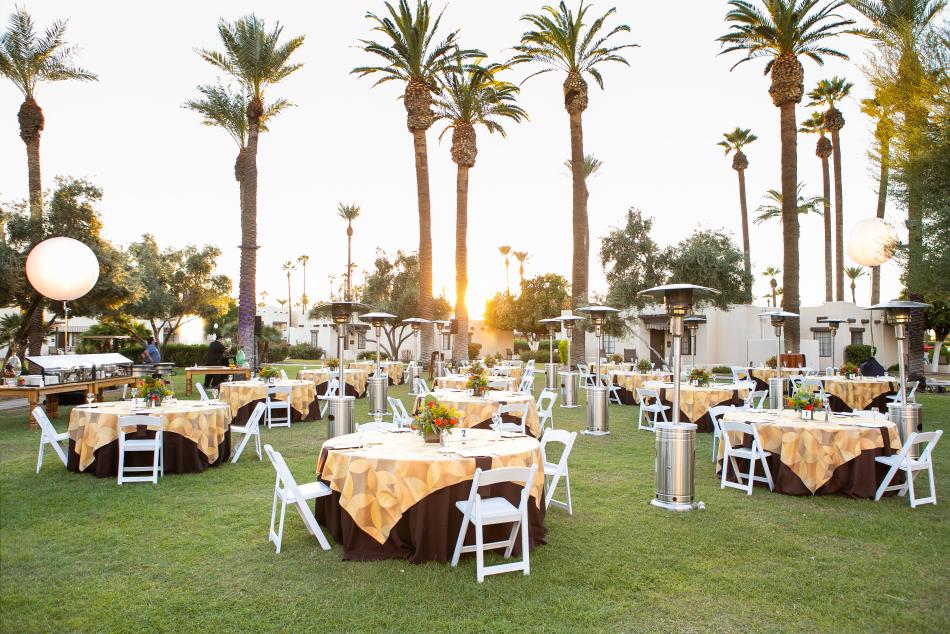 Arizona, with its myriad resorts, unique spaces, culture and distinct geography, is among the destination leaders for bringing groups and events back together again safely.

The home of Grand Canyon National Park, host of multiple Super Bowls and a mecca for health and wellness, Arizona raises the bar for all meetings and events and their attendees. With more than 300 days of sunshine per year, legendary cactuses reaching more than 60 feet high and communities that thrive upon the state's natural assets, it's no wonder so many events—big and small—make their way here.

And while magnificent deserts spread across the state, each individual region, county, city and town is gushing with distinct cultures and amenities. You can't go wrong in Arizona, in part because it's so prepared for all types of visitors.

Want an urban epicenter? Check. How about resort-laden campuses in the heart of the Old West? Check. Are upscale destinations ideal for incentives and C-suite gatherings more of what you are looking for? Check. You get the idea.

With its great outdoors—perfect as groups continue to strive for socially distanced events—and an all-star roster of new hotels and meeting venues, Arizona is a natural fit to bring meetings back to their glory. Phoenix Convention Center, Tucson International Airport and many properties have already been accredited for their safety measures as part of a statewide commitment to health and cleanliness standards.

Here are four cities in Arizona topping meeting planners' lists.
Phoenix
With its 900,000-sq.-ft. convention center and terrific airlift, Phoenix and its surrounding suburbs have been a traditional favorite for attendees. After all, it's hard to beat more than 500 hotels and resorts, totaling 69,000 guest rooms.

In untraditional times like these, Phoenix's appeal as a meeting destination grows stronger.

This desert metropolis has more than enough room to allow groups to spread out while enjoying remarkable venues. And with sunny skies year-round, there is never an offseason for outdoor sites flavored by the local culture.

Find an urban oasis at the 140-acre Desert Botanical Gardens that is commonly the backdrop for festivals and celebrations. Open-air pavilions and courtyards make for ideal setups to maintain safety protocols without sacrificing the experience.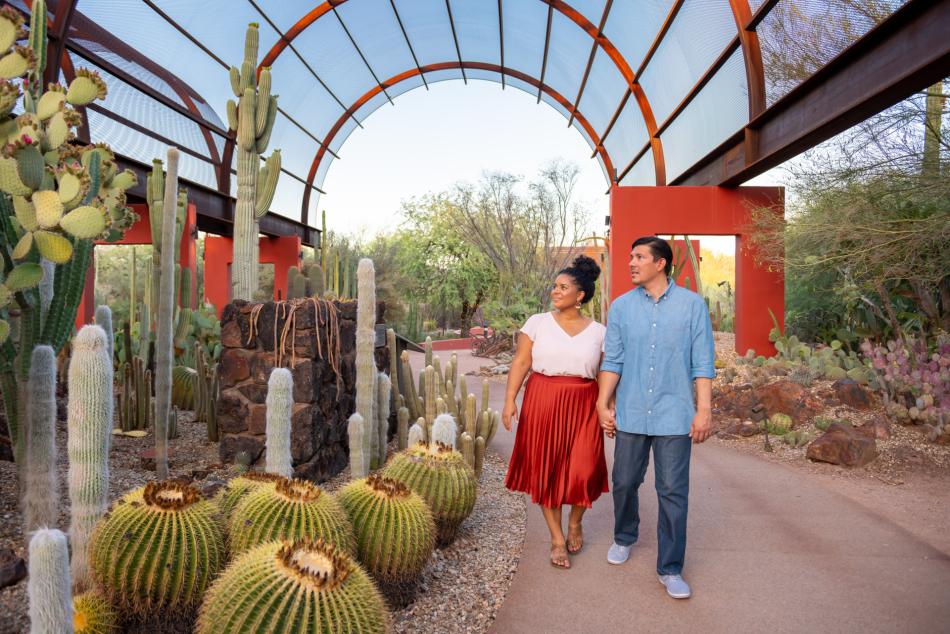 Phoenix Convention Center, awarded a GBAC STAR rating, takes it outside with the 80,000-sq.-ft. Canyon on Third, ideal for a post-convention reception for up to 2,000 guests or a private awards banquet. The center is truly at the heart of it all—within walking distance of many of the sites that planners will surely consider when a day's worth of meetings ends.

Sports play a big role in Phoenix's appeal, even beyond game days. Chase Field, home of Major League Baseball's Arizona Diamondbacks, is a gem of a venue for meetings or off-site receptions. Behind-the-scenes tours and batting practice will be a big hit, to say nothing of the thought of dining on the field or in the third-base lounge. The best part is the stadium is across the street from the convention center. Hardball fans also know Mesa in the Phoenix area, as the Cactus League Spring Training home of the famed Chicago Cubs. Arizona's ballpark facilities can make great hosting sites and give your attendees a taste of the old ball game.
State Farm Stadium is a two-time Super Bowl host capable of transforming into a memorable trade show floor, corporate event space or splashy off-site reception. As home to the Fiesta Bowl, a Men's Final Four, a Beyonce concert and more, there is nothing the stadium's staff has not tackled, ensuring you'll score big.
Or hit the greens in Phoenix or neighboring Scottsdale, a golf paradise that is a favorite among corporate groups and incentive winners.
Cowboy up with Rawhide Western Town & Event Center, a replica of an Old West town with 14 distinct venues. Its mix of outdoor and indoor spaces makes Rawhide a fun home on the range for intimate boardroom meetings or large gatherings.
Even in the "old-time" venues, staff across the region are maintaining maximum protection for attendees, including employing best practices for sanitizing and social distancing. The big advantage, of course, is the plentiful options of indoor-outdoor sites and backdrops Phoenix can provide. Explore more in Phoenix.
Tucson
Two hours south of Phoenix lies Tucson, a destination renowned for its vast outdoor space, wellness-minded venues and unrivaled cuisine long before the rest of the country caught up to these trends.

Indeed, wellness is built into the community's DNA and its many beautiful resorts, which then translates to its offerings for visitors. Walking, hiking, biking and more are part of everyday life for citizens, just as it's custom for chefs to create culinary masterpieces from ingredients unique to the region—no wonder Tucson is a UNESCO City of Gastronomy.

Miraval and Canyon Ranch Tucson resorts are famous for helping attendees and guests find inner peace with memorable outdoor activities.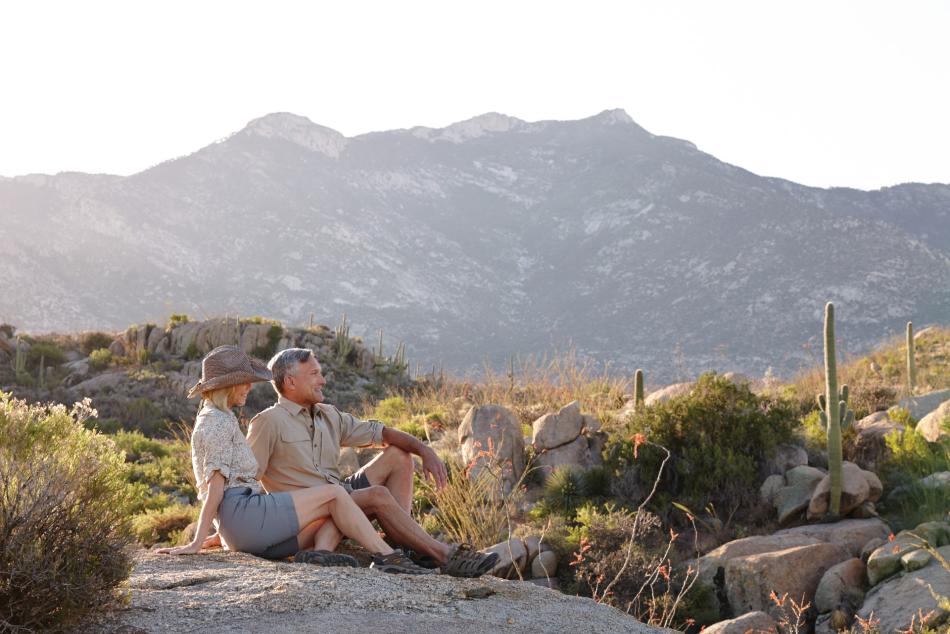 Saguaro National Park, a living, breathing sanctuary of extraordinary cactuses that grow to 60 feet during their 200-year-plus life span, is a perfect setting to encourage groups to make a lasting impact. Or take your attendees to Chiricahua National Monument, which will make an indelible memory with its cartoonish rock structures formed in the aftermath of a volcanic explosion 27 million years ago.
While Tucson's deserts and resorts are impressive, they are hardly the only way to congregate. Indeed, downtown Tucson is a vibrant hub with myriad properties and new options available for medical conferences, business gatherings, board meetings, government training seminars and many other events. To boot, Tucson Convention Center, complete with 250,000 square feet of meeting space, has received $45 million worth of upgrades.
With such a complete roster of venues, matched by ideal weather, Tucson is truly a year-round destination. Explore more in Tucson.
Flagstaff
An hour south of the ultimate bucket list destination, Flagstaff is a jumping-off point to the one and only Grand Canyon National Park. Send a group there and all will say there is no place crater—we mean greater—to bring out the best of a meeting. In fact, Sunset Crater Volcano National Monument is a fantastic one-of-a-kind place for a teambuilding hike or pre-meeting adventure to watch the sun rise.

Overall, the northern Arizona locale about two and a half hours from Phoenix is a playground for planners, as it is home to several attractions like Lowell Observatory, Flagstaff Xtreme adventure course and Arizona Snowbowl (yes, snow lovers have a place in Arizona!).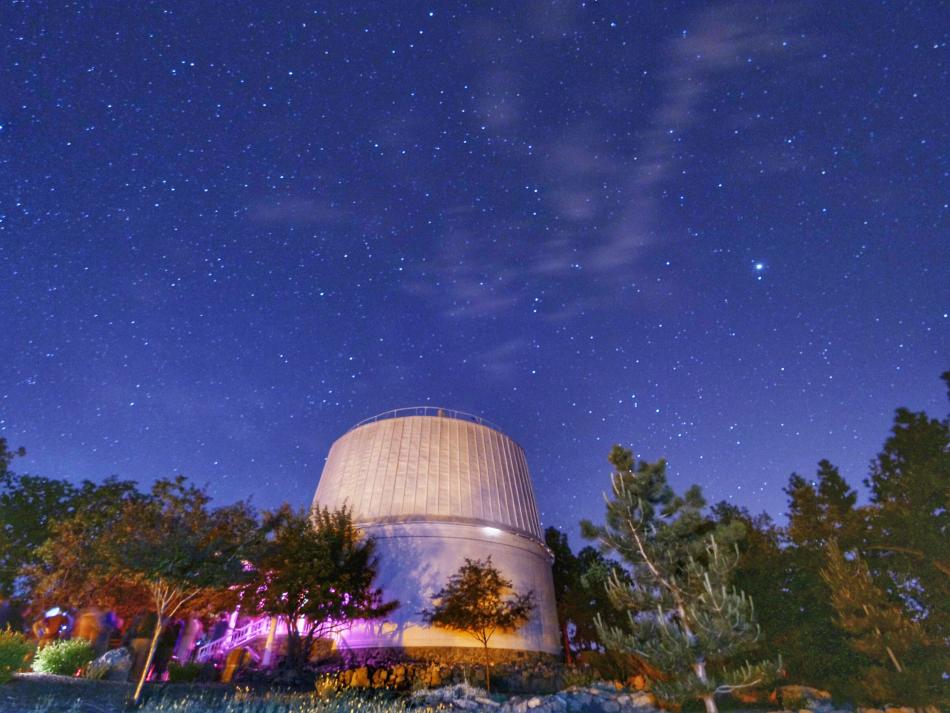 Flagstaff's walkability adds a small-town charm that mixes well with its big attractions. Talk about the chance to build a dream scenario for an incentive group or set record attendance at an annual conference or convention. Explore more in Flagstaff.
Sedona
Head about 30 miles south and planners will find Sedona, described as the "most beautiful place in America." Any meeting here will be a true experience, as attendees will absorb the beautiful red rocks that surround a wide variety of wellness-themed resorts and spas, a thriving artisanal community and Native American heritage sites.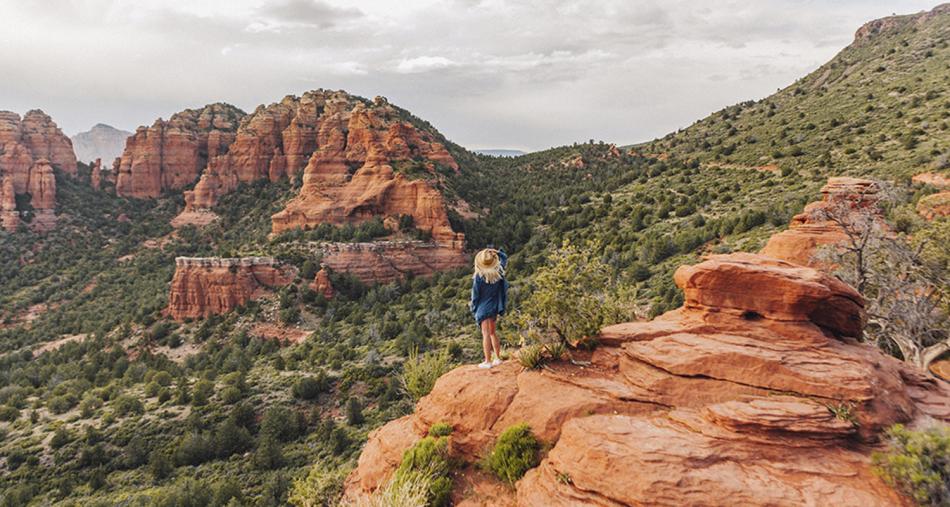 Sedona has an ideal landscape and mix of activities to find a new perspective on things (much-needed after 2020!) and rejuvenate hardworking staff. Kayaking down the Verde River to amazing Arizona vineyards, Jeep and helicopter tours of the red rocks, and a visit to unique shopping and experiences at Tlaquepaque Arts & Shopping Village are sure to inspire attendees.
The average yearly temperature is 75 degrees, right in that "Goldilocks" zone to enjoy the outdoors in comfort. With more than 4,000 hotels rooms, complete with 33,500 square feet of event space, Sedona is a fit for incentive trips, technology groups, medical meetings and other corporate gatherings. Explore more in Sedona.