Seasonal
Top Things to Do this Halloween in Arizona
Discover Arizona's ghost towns, haunted houses, pumpkins and more this Halloween! Get your fill of the frightful and frightfully fun at these events.

Blame it on the Wild West. Perhaps it's because of Arizona's "wild" history and infamous past that we've become a magnet for year-round haunted happenings. Of course, no time is better to celebrate all things spooky than the Halloween season from late September thru October.

Here are a few of the biggest, and arguably the best, Halloween events in Arizona. You'll find them by region and starting with events and attractions suitable for young ones to those best reserved for older kids and adults.

Keep in mind: Some events labeled "all ages" may be a little too scary for younger ones and parental discretion is advised. The prices listed do not include tax or optional add-ons.
Halloween events in northern Arizona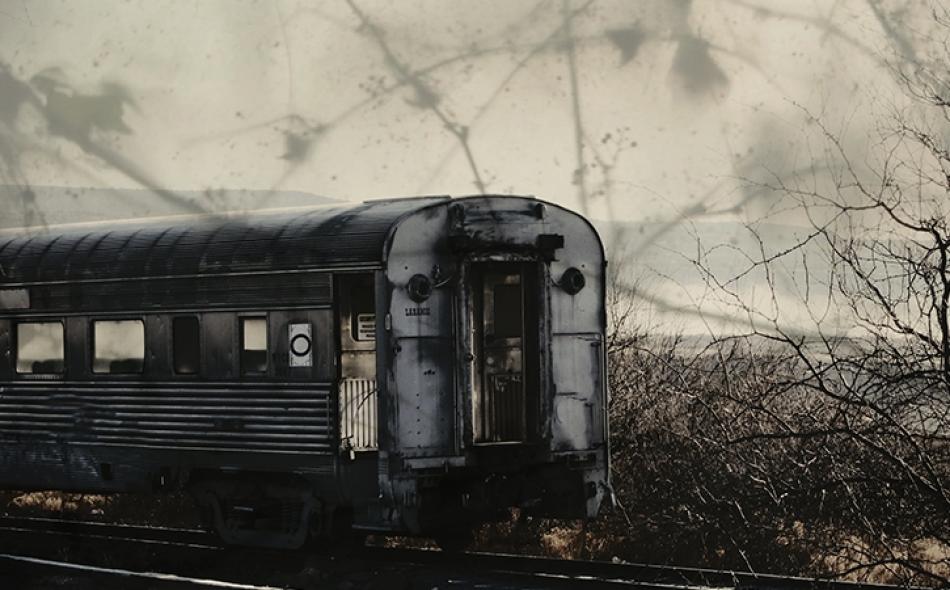 Costumes for Kids 5K Fun Run
Where: 120 S Cortez St., Prescott
What: Join in on a costumed dash in the heart of downtown Prescott. Run or walk this 5k with a purpose, supporting CASA for Kids Foundation at Courthouse Square.
When: October 29
Tickets: $30, or free for participants under age 16 or foster/kinship families
Verde Canyon Railroad
Where: 300 N. Broadway, Clarkdale
What: When you're dying to tap into everything dreaded, climb aboard Verde Canyon Railroad's Fright Night phantom railcars, permanently parked at the depot, and make all your nightmares come true. Frightening tales and treats are plenty through the month of October. Passengers and train staff are encouraged to ride the rails in costume on October 31.
When: Fright Nights and stationary train: select nights, September 23 - October 31. Haunted Halloween Express: October 31, 1 p.m.
Tickets: $30 (Fright Nights), $119 (Haunted Halloween Express)
*Purchase a train ride and add a Fright Night ticket for only $25
Jerome Ghost Walk
Where: Starts at 403 Clark St., Jerome
What: Offered year-round, Jerome Ghost Tours offers a walkable search for the supernatural. Discover Jerome's haunted locations using EMF readers and spirit boxes.
When: Daily (year-round)
Tickets: $45
Haunted History
Where: 735 Jordan Rd., Sedona
What: Think you know Sedona? Tune in to an afternoon of ghostly tales and terrifying true stories of the haunted desert, told by cowboy poet and author Michael Peach.
When: October 30
Tickets: $6
Halloween Harvest & Trick or Treat Trail
Where: Heritage Square, Flagstaff
What: Roughly 20 downtown businesses take part in this family-friendly event and offer "treats" in the form of candy, discounts or both to those on the trail. Live music, fun crafts, games and plenty of deals round out this Halloween event.
When: TBD for 2022
Tickets: No charge to trick or treat, and many businesses offer discounts
Halloween events in central Arizona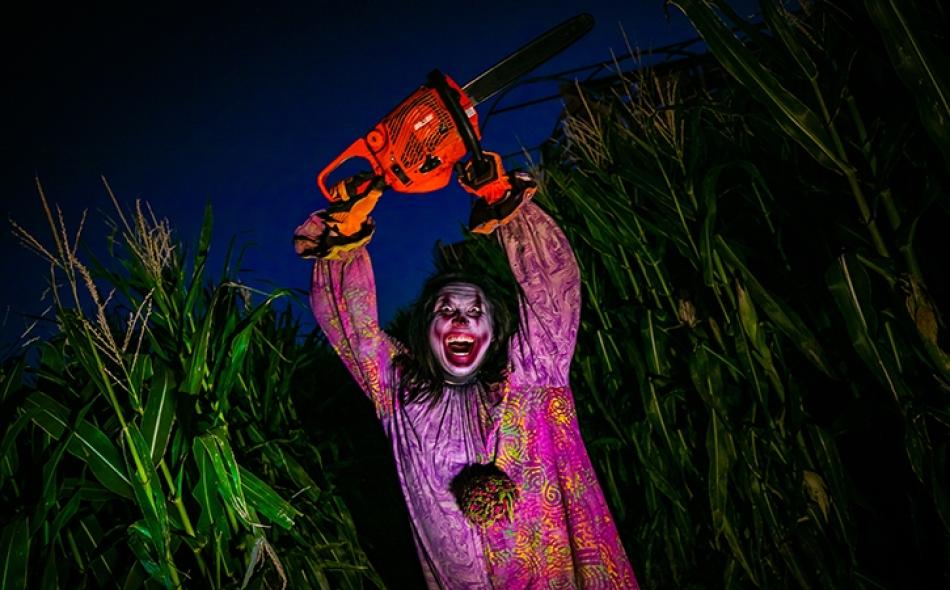 Brick or Treat, Legoland
Where: 5000 S Arizona Mills Cir., Ste. 135, Tempe
What: Stay and play in the Halloween spirit at Legoland. Families are invited to participate in a spooky scavenger hunt and create a LEGO® pumpkin display to take home throughout the month of October.
When: September 30 - October 31
Tickets: $25
Strange Garden
Where: 1201 N Galvin Pkwy., Phoenix
What: Discover the desert's creepy crawlies and frightening flora at the Desert Botanical Garden (DBG). Enjoy live performances and take home a free pumpkin from the Garden's patch.
When: October 21 - 22
Tickets: $35 (adults), $20 (youth), or free with DBG membership
Spooktacular Hot Air Balloon Festival
Where: 7555 N. Pima Rd. Scottsdale
What: Join a family-friendly weekend spooktacular with tethered hot air balloon rides, trick-or-treat stations and costume contests.
When: October 28 - 29
Tickets: $17 (adults), $12 (kids 12 and under), or free (kids 2 and under)
*Prices are subject to increase as the date of the event approaches.
Halloween Spook-Track-Ula
Where: 7301 E Indian Bend Rd., Scottsdale
What: Witness as McCormick-Stillman Railroad Park transforms into a haunted playground, chock full of family-friendly fun. Reserve your hour-and-a-half block to experience unlimited spooky train and haunted carousel rides.
When: October 7 - 31
Tickets: $15, or free for kids 2 and under
Vulture City Halloween Experience
Where: 36610 355th Ave., Wickenburg
What: The abandoned mining town returns to life for a weekend in October for a new Halloween Experience. Choose from a morning (9 a.m. - 3 p.m.) or evening (3 - 9 p.m.) entrance and then wander the site, which features restored buildings showing life during the town's heyday. Enjoy live trick or treating, food vendors, a bear garden, and live pumpkin carvings by some of the world's top carvers courtesy of Villafane Studios.
When: October 21 - 23
Tickets: $25 (adults), $22 (seniors/vets/military), $10 (kids 6-16), or free (kids 5 and under)
Immersive Tut Exhibit
Where: 4301 N. Scottsdale Rd., Scottsdale
What: Art and history unite. Experience the myths and legends of King Tut and Ancient Egypt at this frighteningly immersive exhibit.
When: September 30 - November 13
Tickets: Starts at $30
Fear Farm Haunted House
Where: 6801 N 99th Ave., Glendale
What: Leave behind city lights and experience 30 acres of farmyard frights. 5 indoor/outdoor spooky attractions (plus a haunted hayride and corn maze) provide scary fun for all ages. From confrontations with undead trick-or-treaters to maniacal clowns, Fear Farm dares you to stroll the scenes and stay a while this Halloween.
When: Select days, September 23 - October 31
Tickets: Starts at $27.99
Mount Mayhem: Bayou
Where: North Phoenix (visit the site for details)
What: Taking place at a private home in north Phoenix, Mount Mayhem is a family-run haunted house put together with some serious devotion. This year's theme, "Bayou, a blood tale," incorporates all the creepiness of a Southern gothic night—think spooky swamps and voodoo magic. (Note: No groups larger than 5 people allowed at a time; larger groups will be split.)
When: October 27-31
Tickets: Free, but donations are accepted
Sanctum of Horror and The Breach
Where: 6555 East Southern Ave., Mesa
What: The Sanctum of Horror haunted house is chock full of terror, with undead stories of St. Charlotte Asylum. Ghostly horrors in scary detail await those brave enough to enter. If a post-apocalyptic military bunker scene is more your style, opt for The Breach.
When: Select days in October
Tickets: Starts at $25
Scarizona
Where: 1901 N. Alma School Rd., Mesa
What: Scarizona Scaregrounds combines two haunted houses on one site. Celebrate all things chaotic and bizarre at Mayhem in the Madness, which features plenty of blood, guts and unfriendly clowns. Or explore the confined spaces of Startled Darkness, a near-total dark experience full of loud noises, jolts and other scares. Closed-toed shoes are a must for entry at both haunts.
When: Select days in October
Tickets: Tickets for both attractions are available separately. Cost TBD
Halloween events in southern Arizona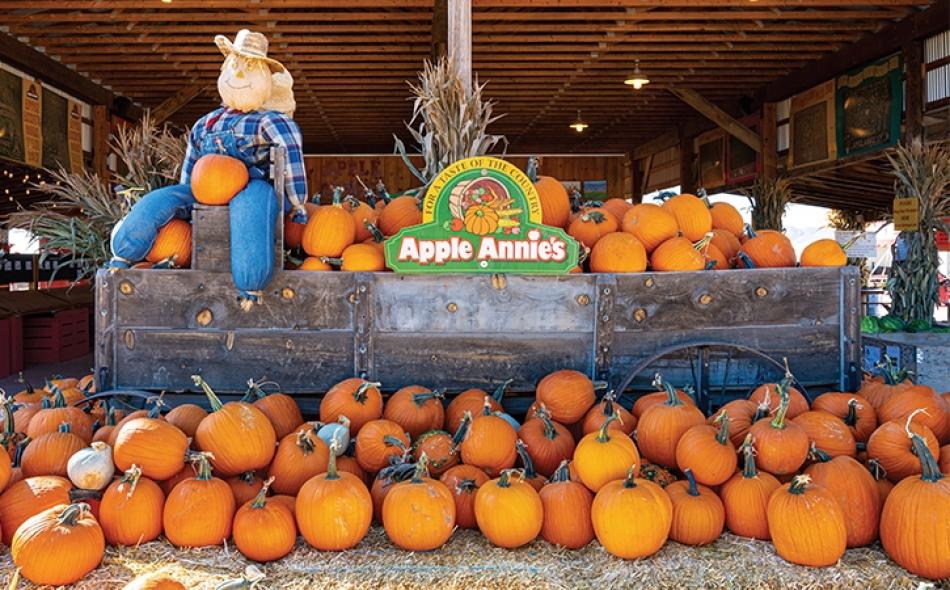 Apple Annie's Fall Pumpkin Celebration
Where: 2081 Hardy Rd., Willcox
What: Swing by the farm just in time for fall. Hayrides, a corn maze and cool autumn weather await at Apple Annie's. End the day by picking the perfect pumpkin, sunflower or fall vegetable.
When: September 24 – October 30 (Saturdays and Sundays)
Tickets: Free to enter; produce prices vary by item and weight
The corn maze is $8 (12 and older), $6 (ages 3-11), and free for children under 2.
Flandrau Spooktacular Science
Where: 1601 E University Blvd., Tucson
What: Discover scary science this Halloween weekend. Little scientists can explore spooky arts and crafts, terrifying treats and a Halloween-themed laser show. Two other planetarium shows, "Legends of the Night Sky" and "Spooky Tucson Sky," also make their return for a limited time.
When: October 30 - 31
Tickets: Range from $3 - $9 (kids 3 and under are free)
*Science exhibit and planetarium show admissions are sold separately.
Nightfall
Where: 201 S. Kinney Rd., Tucson
What: After a two-year hiatus, the popular Old Tucson Halloween event returns for its 30th anniversary with a completely new experience. Instead of roaming characters, those brave enough to explore this haunted attraction will have to explore the grounds. How much you experience is completely up to you. Will you help the residents of Nightfall and uncover the town's hidden secrets or sit back and enjoy the show?
When: October 6 - 30 (Thursdays - Sundays)
Tickets: Thursdays and Sundays: $35 (12 and older), $30 (ages 5-11), and free for children 4 and under.
Prices increase $10 on Saturday (children 4 and under are still free).
*A $5 parking pass is required for each vehicle.
Terror in the Corn
Where: 9312 W. Rillito Village Trl., Marana
What: Forget houses—how about a haunted cornfield? Enjoy a night of outdoor fright consistently voted as one of the area's best haunted attractions. The corn is calling.
When: Weekend nights in October and Halloween
Tickets: Starts at $25, your ticket includes entrance to three haunts. Experiences, such as Zombie Paintball and an escape room, can be purchased for an additional cost.
Fall Vibes
Need More Chills?