Tucson Botanical Gardens
Located on the site of the historic Porter property, Tucson Botanical Gardens was recently named one of the top 10 North American Gardens worth traveling for by the Canadian Garden Council and the American Public Gardens Association.
Among mature trees and expertly cultivated foliage, 18 specialty gardens highlight plant diversity while offering a lush oasis in the heart of Tucson.
Tropical butterflies are featured in the Cox Butterfly & Orchid Pavilion from October to May each year.
The Gardens offers year-round programs, events, classes, and exhibits, as well as the creative, seasonal menu of Edna's Eatery café.
Seeing The Invisible
2150 N Alvernon Way Tucson, Arizona 85712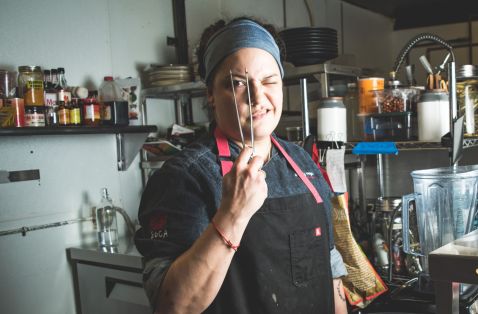 Insider Guides
If you want to know what makes Arizona such a special place to visit, ask a local—so we did. Join us as we explore beautiful Arizona with...
Family Activities
Don't let summer temps slow you down. In Arizona, nighttime is fun time. Even attractions that normally close early come alive. Discover...