Hohokam Stadium
Hohokam Stadium is the spring training baseball home of the Oakland Athletic's American baseball team. The venue puts fans near all the action and up close to their favorite players from the major leagues. All spring long, fans have opportunities to interact with their favorite players from our home team The Oakland Athletics.
The A's facility is located in Mesa.
Accessible
Family Friendly
Parking Available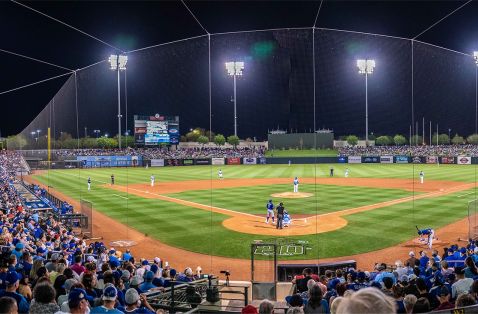 Let's Play Ball!
Uncover Arizona's unique multicultural history and it's influence on today's Major League Baseball teams.