Planes, trains and public transportation
Arizona may not have an extensive subway system like those in New York or San Francisco, but our metros still boast a healthy public transportation system served by planes, buses, streetcars (above-ground rails), and rental services such as Uber and Lyft.
Airports
The state also boasts more than 60 public and private airports. For information about these airports, visit the Arizona Department of Transportation—Airport Development.
Trains
Passenger train service is primarily offered by Amtrak on three routes through the state—Southwest Chief (primarily serving northern Arizona), Sunset Limited and Texas Eagle—with common transfer points in Chicago, New Orleans and Los Angeles. Though not all routes make stops at each one, Amtrak operates the following stations in Arizona:
Benson (Sunset Limited, Texas Eagle)
Flagstaff (Southwest Chief)
Kingman (Southwest Chief)
Maricopa (Sunset Limited, Texas Eagle)
Tucson (Sunset Limited, Texas Eagle)
Winslow (Southwest Chief)
Yuma (Sunset Limited, Texas Eagle)
Find information on the specific routes and purchase tickets at Amtrak.com.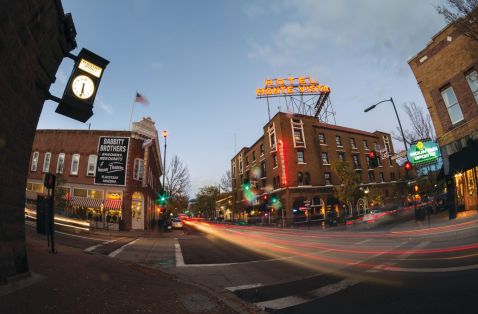 Public Transportation
All the details on getting to and getting around Flagstaff in northern Arizona, including traffic restrictions, bus info, and electric vehicle charging stations.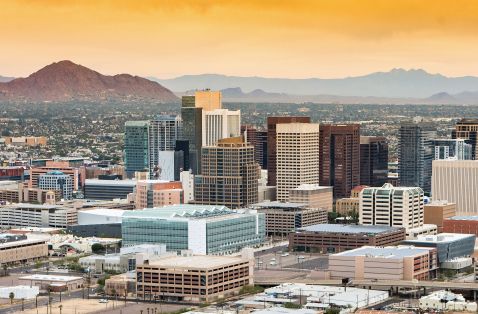 Public Transportation
Links and information on buses, scooters, guided tours and other ways to get around the greater Phoenix area.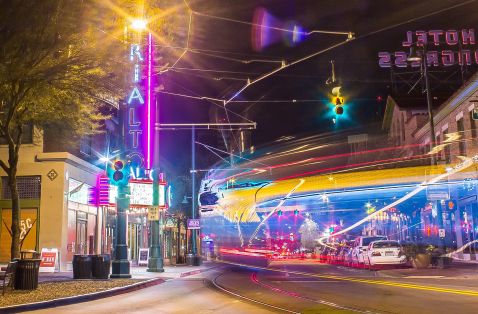 Public Transportation
Details on cars, shuttles, charters, bus service and up-to-date traffic information for Arizona's second-largest city, Tucson.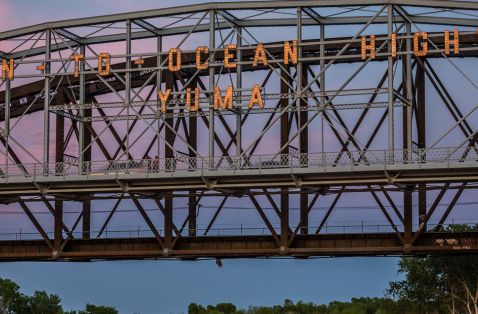 Public Transportation
Western Arizona's gateway, Yuma has options such as Yuma County Area Transit, Greyhound service, rental cars and shuttles to make getting around the city easier.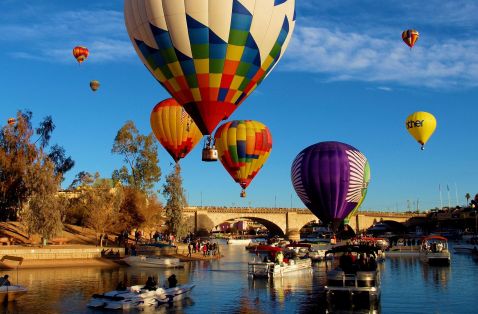 More Information
Visit a list of Arizona's cities and click on your travel destination for tips on things to do and links to their travel pages with more information on transportation options (hot balloon rides optional).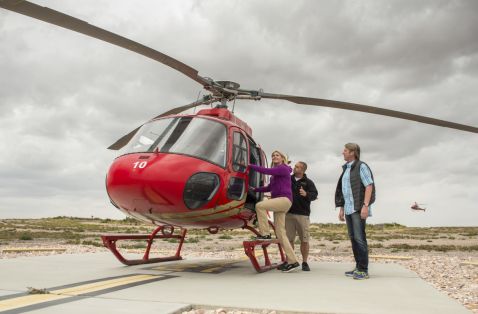 Tour Companies
There are a number of tour companies within Arizona with experts who can handle the logistics of traveling around the state. Relax, and let the pros handle it.
Driving in Arizona
Driving in Arizona is no different than driving in any other state. Be sure to wear your seat belt and follow the traffic signs. To ensure your safety, be aware of the following information:
511 Traveler Information Service
Traveling in Arizona is as easy as calling 5-1-1! Get the latest information on road conditions, public transit services, major airports, state and national park information, and weather from AZ 511, 24 hours a day, 7 days a week, and all for free.
Within Arizona, dial 511.
Outside Arizona, dial direct (602) 523-0244, or toll-free (888) 411-ROAD (7623)
Keep Arizona clean
Report litterers by calling the Arizona Litter Hotline at 877-3LITTER (877-354-8837), or going online to litter.az.gov. Litterers receive a letter discouraging littering, as well as a car litter bag.
Driving in dust storms & monsoons
Dust storms are caused by high winds sweeping across fields or dry desert terrain, sometimes blowing dust onto nearby highways. You've seen the pictures—Arizona dust storms are stunning and usually brief but should be taken seriously because they can quickly decrease visibility. In a similar vein, while most people associate Arizona with the desert, the state also experiences occasional heavy rainstorms, particularly during the summer monsoon season.

If you find yourself driving during a dust or monsoon storm, keep these safety tips in mind:
If you can safely avoid it, do not enter a dust storm.
Turn on your headlights and slow down.
If your visibility is impeded by heavy rain or dust, slowly pull off to the side of the road as far to the right as possible. Turn off the car and headlights, set the parking brake, and keep your foot off the brake pedal.
Pay attention to hazard signs and roadblocks. If you see a sign that says "Do Not Cross When Flooded," take it seriously and find another way.
Don't cross rain-swollen washes. You could get caught in a flash flood.
Explore Arizona
More Inspiration