Parks & Monuments
White Mountain Trail System
The White Mountain Trail System, near Pinetop-Lakeside, Arizona, offers a series of interconnected trails for hiking, mountain biking, and horses.
You'll be spoiled for choice when hiking the White Mountain trail system. These multi-use trails allow for hiking, mountain biking and equestrian. The unique, interconnected system of urban trails ensures that you'll enjoy a different experience each and every time.
History & Nature
The trail system began in 1987 with a goal of preserving non-motorized trails for recreation, and has been developed with help from the United States Forest Service ever since.
Things To Do
The trails connect the Town of Pinetop-Lakeside and the City of Show Low. Most trails are between 8 and 16 miles in length, although different options allow you to make the trail shorter or longer depending on your time, skill level, and abilities. It's easy to customize to avoid trickier areas if you want, or challenge yourself if that's what you're after.
Each trail takes maximum advantage of the beauty and vistas of the area with extreme care given to preserving the land, vegetation, and wildlife. Landscaped urban trails will have multiple entrance points to provide easy access for residents and visitors alike.
Just south of Pinetop-Lakeside is White Mountain Apache tribal lands which renowned for fishing and hunting.
Hotels, Lodging & Camping
Accommodations and camping are available in nearby towns and cities including Pinetop-Lakeside and Show Low.
Hours & Pricing
For hours and prices, please visit the website.
For More Information
White Mountain Trail System of Arizona
958 S Woodland Rd
Lakeside, AZ 85929
(928) 368-6700
More to Discover Near White Mountain Trail System
Cities
In the neighboring towns of Pinetop-Lakeside, kids of all ages can play in clean air amid the world's largest stand of ponderosa pines, then...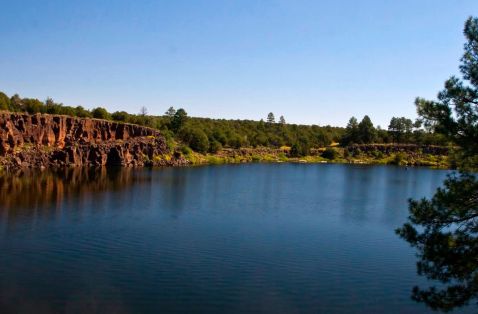 Cities
Welcome to Rim Country - that's the Mogollon Rim - your gateway to 12-month, high-country pleasure. It's a great place any time of year, but...
A quiet mountain paradise awaits in the Apache-Sitgreaves National Forest.