Catch a Cactus League Spring Training baseball game and enjoy desert living in one of the fastest growing cities in the United States.
Hey, batter, batter…swing! That's what you might hear while watching a fun spring training game at the Goodyear Ballpark, the spring home for the Cincinnati Reds and Cleveland Indians. In fact, the Goodyear Ballpark was voted the Best Place to See a Spring Training Game in the USA Today 10 Best Readers' Choice Poll in 2014.
Goodyear – named after Charles Goodyear, founder of the Goodyear Tire and Rubber Co. – is in the suburbs of southwestern Phoenix and features more than 188 square miles of plains, rivers, and the beautiful Estrella Mountains, offering some of the best hiking in the state. Goodyear was the recipient of two prestigious national awards in 2008: the All-America City award from the National Civic League and the City Livability award from The United States Conference of Mayors.
There are two man-made lakes in town that offer a lovely setting for a walk. If you are up for a longer excursion, head to Estrella Mountain Regional Park to try hikes such as Rainbow Trail or Baseline Trail. There are lush green trees, picnic tables, wetlands, and beautiful desert.
Even though it's not open to the public for tours, it's fun to know Snyder's of Hanover pretzel rods are made in Goodyear. The next time you enjoy one, you'll know you have Goodyear, Arizona, to thank.
More to Discover Near Goodyear
Cities
Glendale, a booming city just northwest of Phoenix, knows how to honor the past while loving today's thrills.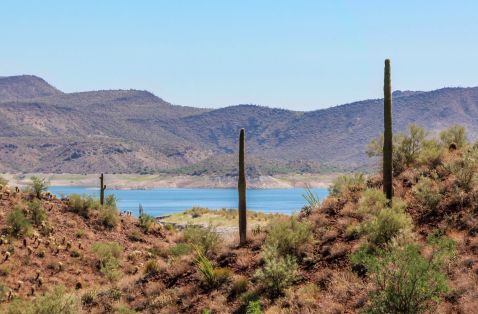 Cities
A pocket suburb that's cozied up next to Glendale and Surprise, Peoria offers fun in the sun as well as the stars.
Cities
Discover Surprise, Arizona and the unexpected features including pro baseball and a top-notch zoo.