A fountain may be what this city is most famous for, but it's the surrounding community that gives Fountain Hills life. Sitting just along the border of Scottsdale, northeast of the more-developed portion of metropolitan Phoenix, outdoor wandering is encouraged here.
Some cities have a clock that chimes on the hour – Fountain Hills has a fountain (the fourth-tallest in the world) that shoots water 562 feet in the air for 15 minutes on the hour.
Oh, but there's much more than that. Jump in on a docent-led art walk around the city – you'll see a large collection of sculptures on public display as the docent explains how each piece was created, as well as the background of each artist.
Meander some more in the Fountain Hills Desert Botanical Garden, where a half-mile trail weaves you past 29 desert plants, interesting rock formations, wildlife, and the abandoned P-Bar Ranch campsite.
Be sure to head to town for one (or all) of the town's three annual fairs, including the Fountain Hills Great Fair (art and a carnival), the Thunderbird Artists' Fountain Hills Fine Art & Wine Affaire, and the St. Patrick's Day celebration, for which the aforementioned fountain is dyed green.
More to Explore Near Fountain Hills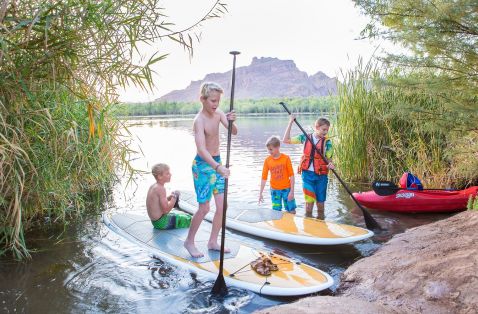 Cities
Look forward to cultivating and celebrating creativity, filling your closet, and soaking up the sun in Arizona's third-largest city.
Cities
Looking to upgrade your travel experience? Welcome to Scottsdale, Arizona's vacation destination for fine dining, upscale shopping and luxury...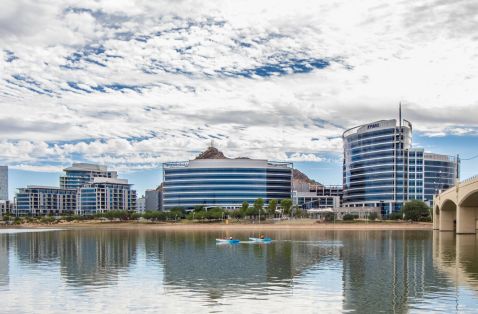 Cities
Arizona State University may be Tempe's claim to fame, but there's much more going on in this friendly city just south of Phoenix.