A lush desert oasis near Bisbee, Douglas will enchant you with tales of its mining and ranching past.
Named after mining pioneer James Douglas, the town of Douglas was settled as a smelter site for the nearby copper mines of Bisbee. But local history stretches back even further. In the 1700s, the Spanish established the San Bernardino presidio nearby (now part of the San Bernardino National Wildlife Refuge, an area renowned for birding), and such figures as Geronimo, Cochise, Wyatt Earp, and cattle ranching baron John Slaughter all played a part in the region's past.

Today, visitors and residents alike enjoy the town's green spaces and wildlife as well as the town's many historical gems. Marvel at the grandeur of the historic Gadsden Hotel, with its magnificent marble columns and Tiffany stained glass, and the Douglas Grand Theater, once the largest theater between Los Angeles and San Antonio.
Nestled against the Mexico border, Douglas offers easy access to authentic Mexican shopping and dining in its sister city of Agua Prieta. Crossing the border to explore is easy by foot or car, just be sure to carry your passport for re-entry.
More to Explore Near Douglas
Explore the trails of Cochise Stronghold in Arizona. Named for the Apache Indian leader, this woodland area lies within a canyon and offers...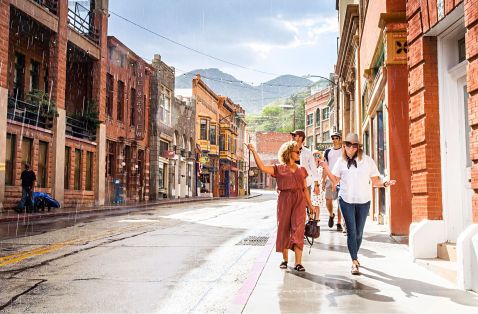 Cities
A haven for creatives, this historic mining town has maintained its authentic Western quirk to the delight of visitors.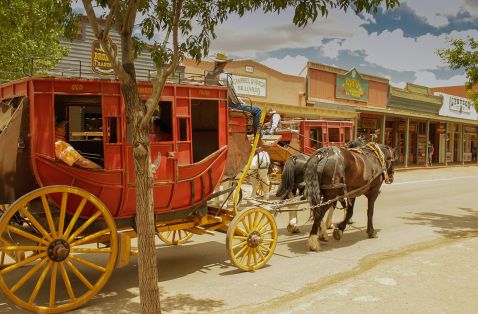 Cities
Like an Old West theme park, the Town Too Tough to Die brings its history to life on Allen Street. Located in southern Arizona's Cochise County,...