History & Heritage
Visiting American Indian Tribal Lands in Arizona
Discover the rich history and traditions of the native communities in Arizona, where art and culture continue to be a major influence throughout the state.
American Indian Tribal Lands
Indigenous people inhabited what became Arizona more than 12,000 years ago. Today, 22 American Indian communities preserve their cultures and traditions on land that accounts for one-quarter of Arizona. From the Navajo Nation in the high country—the largest reservation in the United States—to picturesque areas along the fertile flood plains of the Colorado River, the forests of central Arizona and the vibrant Sonoran Desert of Southern Arizona, American Indian communities share unique cultural experiences with visitors.
Big events
Most road trips and scenic drives in the state offer an opportunity to connect with indigenous culture. Some of the most popular cultural attractions take place near stunning natural wonders and manmade landmarks such as the ancient pueblo dwellings on the Navajo Nation in the north and Mission San Xavier del Bac on the Tohono O'odham Nation in the south.

On these sacred lands, the state's cultural tapestry is on display at powwows, art markets and other annual celebrations hosted by American Indian communities. See the pageantry and skill of tribal dancers and musicians and discover authentic artworks that preserve the traditions of each group such as Zuni stone fetish carvings, Navajo rugs, Hopi kachina dolls and Papago basketry.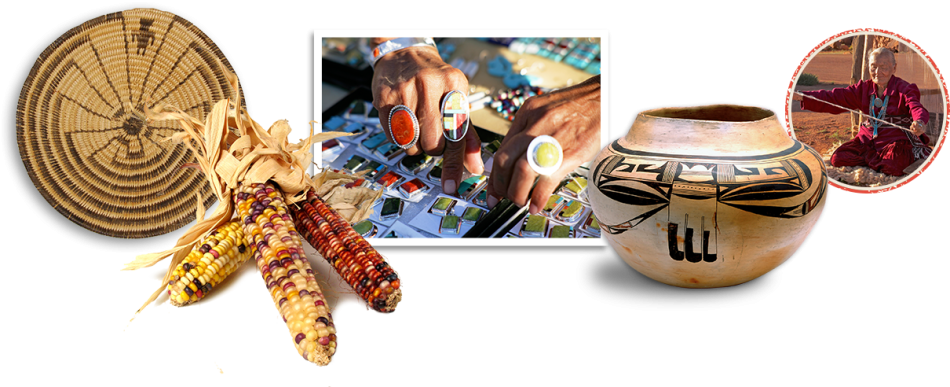 Museums and cultural centers
Many tribes operate museums to share their traditions with visitors. The Navajo Nation Museum, Hopi Cultural Center and other cultural centers throughout the state are excellent options for travelers interested in history, art and culture. Internationally known museums also preserve the heritage of the state's tribes.

Heard Museum in Phoenix showcases stories inclusive of all American Indian tribes in the state and hosts the annual Indian Fair & Market and World Championship Hoop Dance Contest. The Museum of Northern Arizona in Flagstaff focuses on the high-desert and Colorado Plateau tribes, with artifacts and contemporary collections representative of Navajo, Hopi, Zuni, Apache, Pueblo and Havasupai tribes. Arizona State Museum in Tucson and Amerind Museum in Dragoon preserve the artistic heritage of Southern Arizona's native cultures.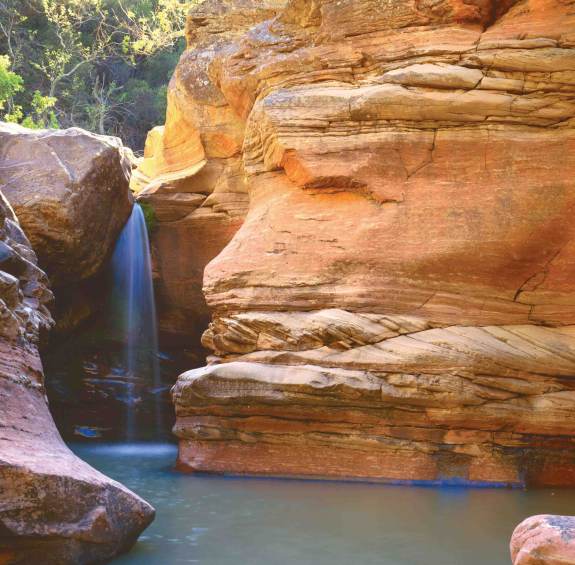 Basic tips for traveling on Tribal lands
ROAD CONDITIONS
All U.S. highways, state roads and main tribal roads are paved. Secondary roads are usually graded and graveled; however, travel off recognized and numbered roads is strongly discouraged. Inquire locally about road conditions.

SERVICE
Keep your gas tank full, and be sure to check fluid levels. It can be a very long way between service stations.

WEATHER
Be prepared for anything. Winters can produce snow six feet deep. Summer temperatures are often over 100 degrees. After hard rains, normally dry washes often become roaring streams from storms that are miles away. Never attempt to cross a running creek. Some areas (usually marked with warning signs) are prone to dust storms. If caught in a dust storm, try to find a place to get off the road.

Before you go
Access to tribal lands differs among the American Indian communities in Arizona. Many tribes welcome visitors to experience their cultural ceremonies, while others limit visitation to commercial areas. When visiting, remember the following:
Each reservation operates under its own government and its own rules for visitors.
Sacred areas and graveyards are restricted areas and are not open to the public.
Alcohol is not tolerated except in designated areas such as casinos.
Protecting the integrity of Arizona's tribal lands and iconic natural beauty is more important than ever. Follow these seven principles to leave no trace as you explore.
Research the tribal land you plan to visit before your trip to make sure your group respects specific regulations pertaining to taking photos and attending ceremonial events.

Information on purchasing authentic arts and crafts is available from the Indian Arts and Craft Board and the Indian Arts and Crafts Association. For specific information, contact the individual tribe(s) prior to your visit.