Must Do
Southern Arizona's Hidden Gems and Secret Places
Arizona is famously known for the Grand Canyon, but it's the smaller, quirkier, hidden and off-the-beaten-path spots that lend charm to our state. Here are a few hidden gems in Southern Arizona to delight your curiosity.
Aravaipa Farms Orchard and Inn
89395 E. Aravaipa Road, Winkelman
(520) 261-7373

There are no designated trails or campsites in the remote wilderness of Aravaipa Canyon—except for the oasis that is Aravaipa Farms Orchard and Inn. Use it as a home base for exploring Aravaipa Canyon, featuring birdwatching galore and the always-running Aravaipa Creek (permits required; available through recreation.gov). No need to pack in and pack out soggy sandwiches. The inn serves farm-to-table meals with ingredients grown at the orchard. Think summer peaches and winter root vegetables. A two-night stay is required, but you'll want to linger longer to explore these hard-to-reach surroundings.
Area 66
12716 Alamo Road, Yucca
(928) 592-5200

What's more impressive: that flying saucer aliens allegedly crashed outside of Kingman in 1953, or the golf-ball-shaped museum dedicated to the event? Investigate the extraterrestrial event—and subsequent government involvement—through (unverified) FBI and White House documents, as well as a short film. If you're unconvinced, there's always the beef jerky, which has been described as "out of this world."
Arizona Folklore Preserve
56 E. Folklore Trail, Hereford
(520) 378-6165

Listen to local legend at the Arizona Folklore Preserve, where songs, poetry and myths are played, performed and retold to keep the state's culture vibrant. Created by Arizona's Official State Balladeer, Dolan Ellis, each show comes with a little Southwest education.
El Tiradito Wishing Shrine
418 S. Main Ave., Tucson
(520) 791-4873

The story goes that in the late 1800s, Juan Oliveras and his mother-in-law fell in love and began an affair. The love story ended in tragedy when the father-in-law caught the two together and killed Oliveras with an ax. Oliveras was called "El Tiradito" (the castaway) because as a sinner, he couldn't be buried by the Catholic Church. This shrine is the only one in the United States dedicated to the soul of a "sinner," and it's become a place for the yearning. Today, visitors leave folded-up paper wishes tucked into El Tiradito's adobe wall, hoping their desires—whether sinful or not—are fulfilled.
History of Pharmacy Museum
Pharmaceutical Sciences Center, College of Pharmacy Complex
The University of Arizona, Tucson
1704 E. Mabel St.
(520) 626-1427

Explore the history of pharmacy in the 19th and 20th centuries through this museum's collection that includes thousands of old-timey medical curiosities. Browse the full-scale replica of a vintage drugstore, including items from the Upjohn Pharmacy in Disneyland and a jar with gum chewed by famous gangster John Dillinger.
Ignite Sign Art Museum
331 S. Olsen, Tucson
​(520) 319-0888

Wander among the bright, blinking lights and neon signs of the Ignite Sign Art Museum, an illuminating look at the history of Tucson and beyond through signage. High-"lights" include a spinning orange 76 Gas Station ball and a towering Arby's cowboy hat. Check out the imagery-based scavenger hunt, which encourages visitors to look at some of the smaller details around the museum.
Kon Tiki
4625 E. Broadway Blvd., Tucson
(520) 323-7193

Step into the tropics of… Broadway Boulevard? Yup. Find shelter under the palm fronds at Kon Tiki, one of the oldest tiki bars in the country. It's been serving more than 50 island-inspired cocktails since 1963. Most famous of all might be the Scorpion Bowl, which comes in two flavors (strawberry or, simply, "blue") and certainly packs a sting.
Old Time Pizza and Deli
370 Alden Road, Kearny
(520) 363-5523

Hiking Passage 15 of the Arizona Trail is no joke. What's to keep you motivated as you trek through more than 28 miles of desert terrain? Pizza. Call Old Time Pizza and Deli and place your order, and owner Gerry Kaufhold will deliver hot pies right to the trailhead at the Kelvin-Riverside Bridge.
Rattlesnake Ranch
4655 E. Dragoon Road, Benson
Pull off I-10 outside Benson to encounter the prehistoric. Rattlesnake Ranch contains large dinosaur statues including raptors, triceratops and a hungry T-rex dining on a less-fortunate dino. A painted Gila monster represents today's reptiles—which you should watch out for; it is named Rattlesnake Ranch, after all.
Room 4 Bar
43 Brewery Ave., Bisbee
(520) 432-3723

Head up the stairs at the Silver King Hotel to crowd into Arizona's smallest bar. There are two barstools and two seats at a table, but patrons are welcome to stand and order a drink. The quirky setting, personable bartender and robust alcohol selection keep Room 4 Bar packed. Of course, "packed" means something different when the bar is only 100 square feet.
Ruby Ghost Town
Located on Ruby Road, Arivaca.
Head south from Arivaca on a partial dirt road for 12 miles.
What was once the largest mining camp in Southwest Arizona has become the best-preserved ghost town in Arizona. Get a glimpse of the once-bustling surroundings of the Montana Mine, including a three-room school, playground and mercantile. Warning: It's a trek to get here and a high-clearance vehicle is recommended.
Schoolhouse Inn B&B
818 Tombstone Canyon Road, Bisbee
(520) 432-2996

At this former elementary school turned inn, sleeping in class is actually encouraged. Nine themed rooms take you back to your grade school days, including the instrument-decorated Music Room. Don't worry if you end up in the Principal's Office—it's a large suite, with plenty of room for you and a few troublemakers or teacher's pets.
Stockton Pass Scenic Drive
From Safford, drive south for 17 miles on US 191 to SR 266.

What SR 266 lacks in length—it's one of the state's shortest highways—it makes up for in impressive, rapidly changing scenery. Wind along the Pinaleño Mountains, the highest of Arizona's Sky Island mountain ranges. The landscape transforms from high points, with the southernmost Engelmann spruce and corkbark fir old-growth forest in the United States, to low valleys of native grasslands.
Valley of the Moon
2544 E. Allen Road, Tucson
(520) 323-1331

Created with kindness and the eternal spirit of childhood in mind, Valley of the Moon encourages imagination with magical structures and castles, including caves, grottos and fairy houses. Hand-built by George Phar Legler, Valley of the Moon launched its first guided tours in 1932 and is now on the National Register of Historic Places. Step into the storybook and create your own fairytale, or attend an event put on by volunteers.
Uncover Arizona's lesser-known places
Off-the-Beaten Path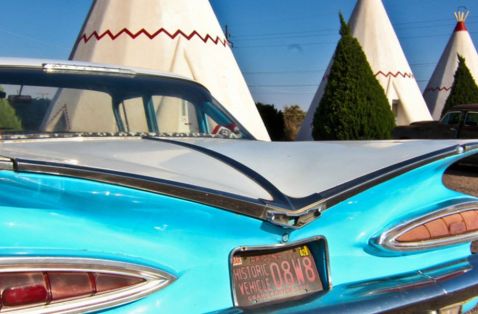 Road Trips
Find all kinds of roadside sights—odd, unexpected and one-of-a-kind— across Arizona.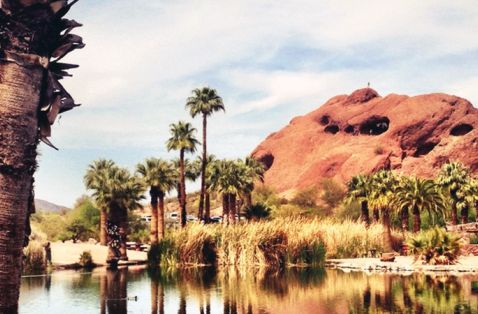 Must Do
There's more to Phoenix than golf and resorts. Look closer, and you'll find unusual attractions and off-the-beaten-path delights in this "Valley...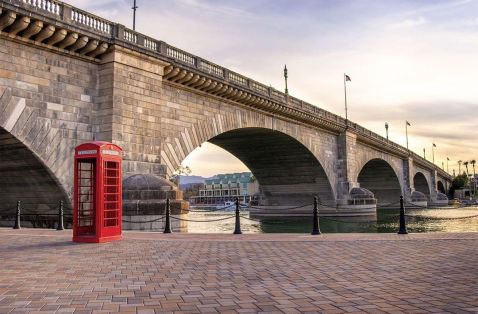 Must Do
You know about the Grand Canyon, no doubt. Now discover what else geology, ambition, and technology have produced as you explore some of...